If divas are larger than life, then pop divas are virtual giants.
Katy Perry has over 100 million followers on Twitter (that's three times MORE than Donald Trump) and Selena Gomez tops out Instagram with over 122 million.
In Indonesia, the world's fourth-most populous nation – and largest majority Muslim polity – the entertainment industry has boomed since the end of the Suharto era, creating unprecedented opportunities for both the talented (and talentless) to thrive.
Every morning from 6:30am onwards, most local TV stations are crammed with what is euphemistically termed "Infotainment" – programs dedicated to the worlds of entertainment and celebrity gossip.
This is one of the most profitable ends of the local TV industry with scandal, sensation, success and heartbreak dominating the headlines.
And in the local pantheon of stars, few were as exalted or as loved as the late Julia Perez (or Yuli Rachmawati) who died far, far too young last week at the age of thirty-six after a multi-year struggle with cervical cancer.
With over five million Twitter and fourteen million IG followers, "Jupe" (as she was known to everyone) parlayed her undoubted charms into a mini-industry.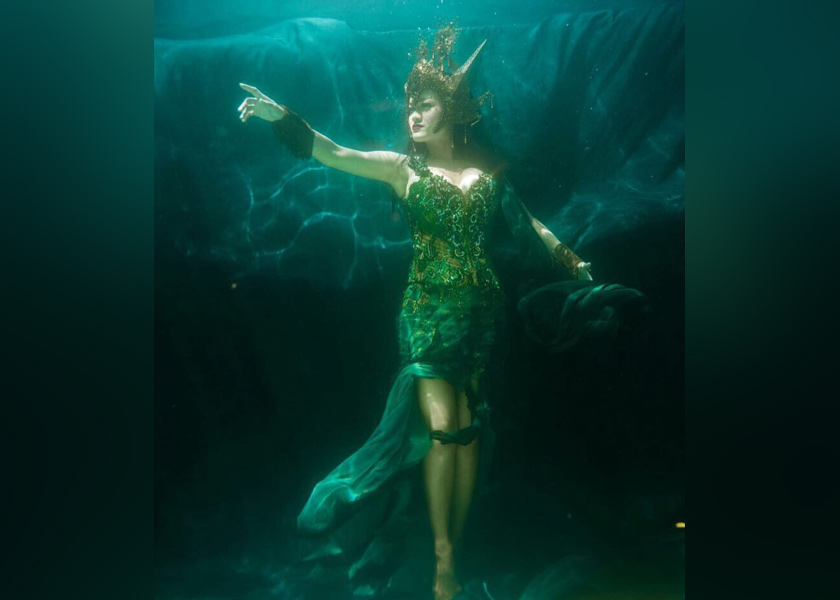 Jupe was a bit of everything. She was an actress, a dangdut singer, a TV show host and a budding Reality TV star – in short, a ubiquitous presence both on the mainstream and social media.
Yet for all her brazen sexiness and seemingly "wild" behaviour, her core strength and appeal in this predominantly conservative society was her openness as a woman unlucky in love who desperately wanted to settle down, have a family and enjoy the fruits of all her hard work.
In this respect, there was little to separate Jupe, the starlet from the many hundreds of thousands of women who had gone abroad to find work only to end up returning to broken homes and dissolute husbands.
Born in 1980 in Jakarta to a professional soccer player and a housewife – a match that didn't last – according to most accounts Jupe grew up very quickly, making her own money delivering newspapers and other odd-jobs.
Bright, enterprising and good-looking, she quickly found a job as a secretary.
She must have impressed her bosses because she was given the opportunity to travel to Europe, where she settled for a few years.
Having appeared in several raunchy men's magazines – most notably FHM – Jupe returned to Jakarta in style, with a French husband (Damien Perez) and risqué reputation.
Throwing herself into the local film and TV production industry, she soon became a staple of horror movies and sinetrons (locally-produced soap operas).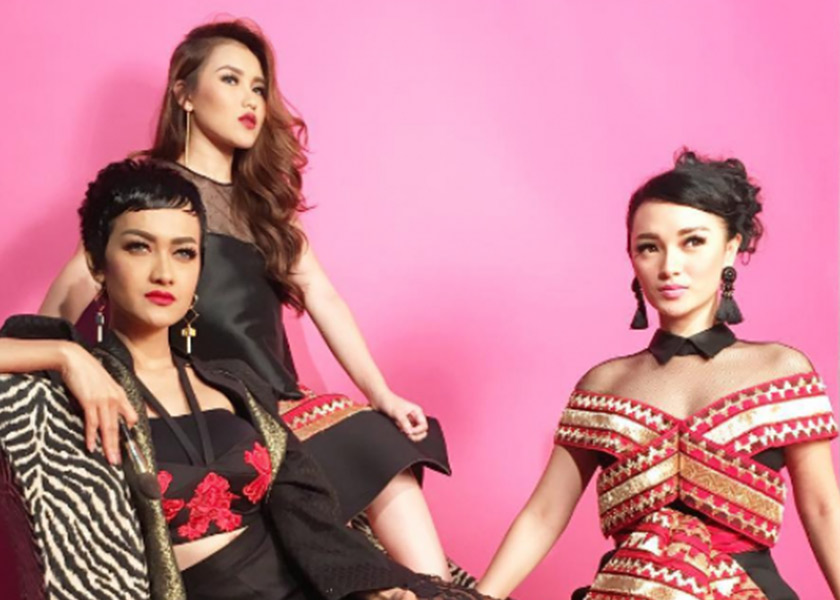 So far so good, but at that point she was just one of many budding starlets.
It was the 2008 launch of her maiden album, "Kamasutra" that set her apart.
Her genre, dangdut (Indonesian folk music infused with an incessant Arab cum Hindi beat) had long been criticized by social conservatives but Jupe took it to another level.
With "Kamasutra" and its inevitable controversy, she was able to leverage herself into greater prominence whilst also developing her niche as an "independent woman" – something Beyoncé would certainly approve of.
Julia Perez didn't have a great voice. But with her slim, hour-glass figure, she had presence.
She was also fun – just watch the video of her swimming in her mermaid costume. How cool is that?
A natural sportswoman, she had nerves of steel and (as a big fan of the Indonesian military) could shoot like an army sniper.
And yet despite the bravado and the glamour, she came across as vulnerable and sensitive – a powerful combination at a time when authenticity is such a valuable commodity.
Her two marriages – to Damien and to an Argentine footballer, Cristian Gaston Castaño – ended in divorce.
Such pain arguably found its way into her music: in the song "Gak Jaman" (which is about loving a philanderer), her plaintive cry was: "Sakit Sungguh/Sakit hatiku" ("Oh it hurts so much/my broken heart").
But as a successful woman, she wanted it all: work, money and a private life.
She appeared happiest in the sitcom cum talk-show "Cecepy Bikin Happy" (i.e. "Happy Girls") alongside two other dangdut divas – Zaskia Gotik and Ayu Ting Ting.
They were a force in themselves: three of the country's top ten most popular Instagram icons with a combined following of over 40 million.
This was "girl power" at work in the heart of the world's largest Muslim-majority nation.
She had the natural timing of a comedienne and the confidence to poke fun at herself.
One of her most memorable social media posts was of her, abaya-clad, in the Middle East after her pilgrimage to Saudi Arabia.
I found these images—with her fierce, fiery eyes—absolutely riveting, a bold assertion of her Indonesian and Muslim womanhood despite the naysayers.
She also took her illness bravely, sharing pictures of her shaven-head on social media willingly.
Her bedside at Jakarta's Cipto Mangunkusumo Hospital became a focal point for Indonesia's famous and powerful as celebrities flocked to visit her.
After she passed on, I visited her grave at the Pondok Ranggon cemetery in Cipayung, East Jakarta.
It was, unsurprisingly, covered with flowers—a testament of what she meant to the legions of her fans.
While Jupe's talents and looks had elevated her to the ranks of celebrities, her struggles, joys and sorrows were things that ordinary Indonesians could relate to.
She refused to bow or back down.
She was never a hypocrite.
She faced down the ulama when they attacked her.
She did not hesitate to reveal to her audience that she was human and they loved her for it.
She maintained an essential decency.
The country's entertainment scene – which is always so vibrant – seems somehow less bright without her.
Alfatihah: she was a remarkable woman.
---
* The views and opinions expressed in this article are those of the author and do not necessarily reflect the position of Astro AWANI.