ASEAN = flashy, high-level meetings in 5-star hotels.
ASEAN = rhetoric and empty communiques.
ASEAN = elites carving up the spoils for themselves.
My readers know that I'm totally opposed to all the elitist, self-serving nonsense surrounding ASEAN. I prefer to focus on the real and the lived - essentially what the regional body neglects.
I'm more interested in the everyday lives of ASEAN citizens – how they live, their hopes and dreams – as well as the towns and regions outside the capitals, the places overlooked by mainstream news organizations.
This is what brought me last week to the city of Solo, in Central Java, where, we arranged the first Ceritalah ASEAN event, bringing together a host of media practitioners and business people from various ASEAN secondary cities (thanks, AirAsia and Lion Air for your support!).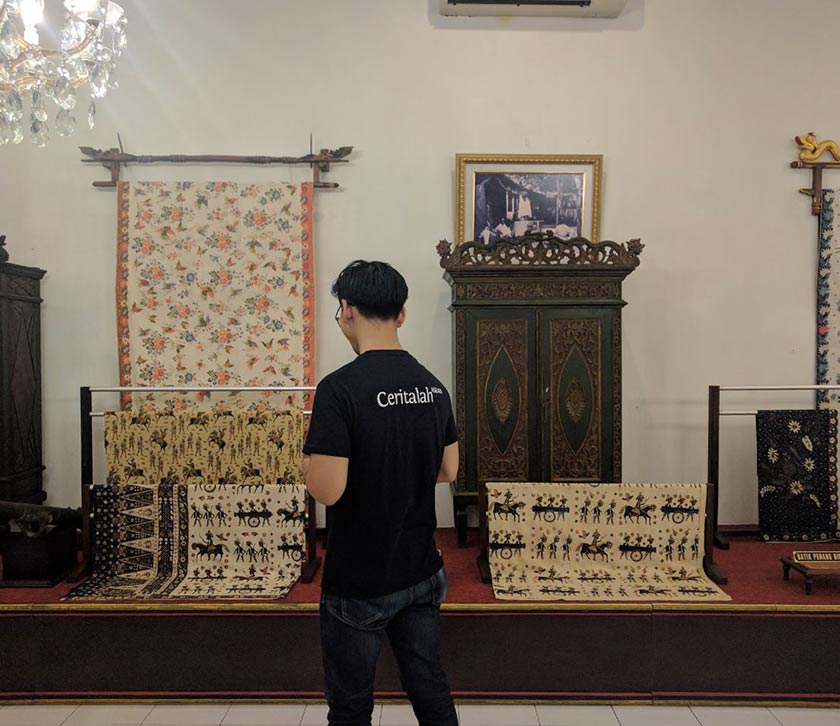 Only one of the eight events over two days was in a hotel. Instead, we spent much of the time darting across Solo from cafes to batik ateliers, shops, schools and universities with many side-trips to markets, museums and street-stalls—it was just about as informal as you can get!
Moreover, the sessions themselves were unconstrained, with the audience often taking the lead in the conversation. For example, during a discussion the Solo's creative industries (batik-making is booming) a five-foot-tall, hijab-wearing lady stepped forward as if to ask a question. Instead, Ibu Haryani (I managed to interview her afterwards), a sixty-one-year-old schoolteacher turned to the audience, microphone-in-hand and started singing.
Her song, a traditional Javanese melody called "Asmoro Dono" ("Falling in Love") managed to silence the rambunctious crowd, albeit only momentarily. It certainly made an impression on the ASEAN guests, most of whom whipped out their smartphones to record the moment.
And because having fun isn't banned in ASEAN – one of our Filipino guests, Sofronion "BJ" Jucutan from the Davao Chamber of Commerce showed a hall of shrieking university students how to eat balut, the country's stomach-turning delicacy – a boiled fertilized duck egg replete with embryo.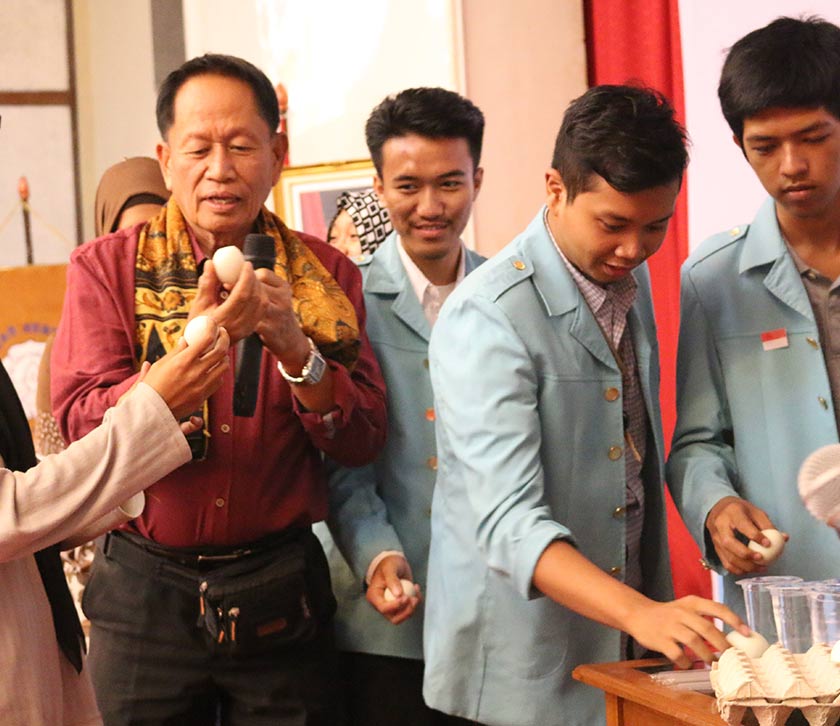 Later, at the Pondok Pesantren Assalam, a well-regarded Islamic residential school, I was awed as the demurely-dressed female teenage students fired-off a series of remarkably probing questions about ASEAN.
After two exhausting days, I hope I've done something to show that ASEAN needn't be boring or irrelevant - whilst also revealing the importance of "secondary" cities like Davao, Bach Ninh, Chiang Mai and of course, Solo.
Let's face it, Southeast Asia's capital cities are alike: the same gigantic shopping malls with the same tedious brands, the same massive traffic jams and the same dreary, so-called "cosmopolitan" elites.
By comparison the region's secondary cities have more character. You'll learn more about the Philippines from spending a day in Davao than you will from a week in the confines of Makati. Each of the secondary cities I've visited have their own distinctiveness:
• Iloilo is renowned for its beautiful Spanish-era churches and architecture;
• Manado in Sulawesi has its rich Minahasan heritage, its mountains and its deep ocean waters;
• Pathein on the banks of the Ayeyarwaddy River is the at the centre of Myanmar's burgeoning rice-growing belt;
• Vietnam's Bach Ninh (with its Samsung plant) is a nascent industrial powerhouse;
• Malaysia's Ipoh has its delightful cuisine.
And change, change will start in these cities. Political, economic and cultural trends have emerged from these unlikely locales to alter entire nations.
To me, it is no accident that the current Presidents of Philippines and Indonesia were once Mayors of Davao (where I hope to hold my next Ceritalah ASEAN event) and Solo respectively: I make no apology for my championing of these areas.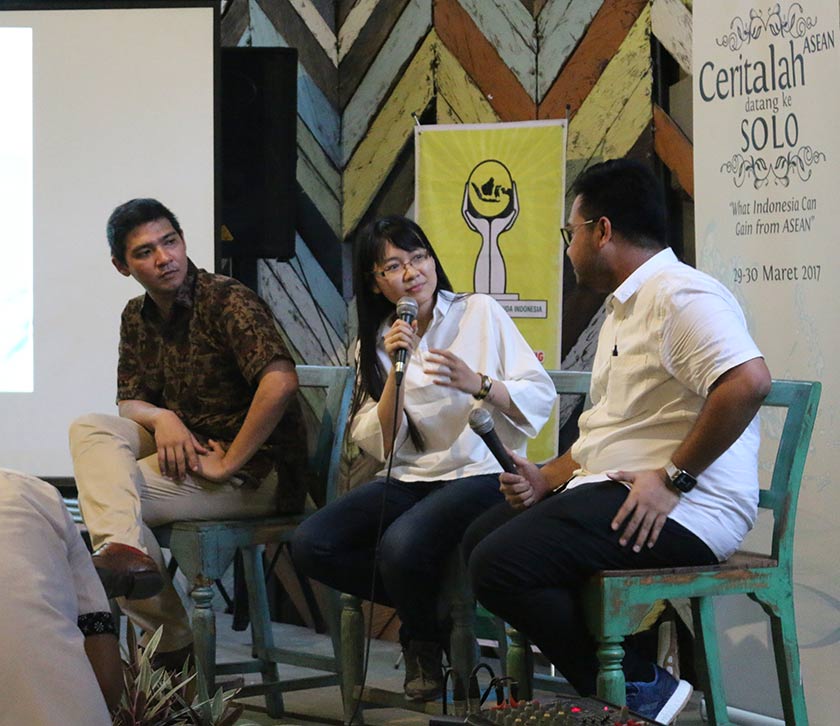 Also, as 2016's events have shown, the populist wave that is sweeping the globe has eroded the power of the capital cities and their self-serving elites.
ASEAN must wake up, if it's to make any real difference. Its achievements - as it celebrates its 50th anniversary - are modest. Yes; ASEAN has kept our region peaceful, (relatively) free and neutral. But it has created only limited benefit for most its 600-million strong population.
As these are generally unskilled labourers, you've got to ask: what the grouping has for them? Zilch. They are just as vulnerable to abuse as ever. Even the vast cohorts of SME business people that I meet regularly in my travels are trying to figure out what the grouping can offer them? Indeed, you get a sense that ASEAN, as an organisation, rolls on to satisfy a coterie of smug metropolitan elites.
Meanwhile, genuine people-to-people ties remain elusive. In the absence of leadership from governments, it behoves civil society to push the process of regional integration.
That is what I am trying to contribute to via Ceritalah ASEAN: to increase the regional knowledge and networks of ordinary Southeast Asians, especially in the secondary cities. I have great confidence that we can replicate this process elsewhere, with Davao next on our agenda.
Moreover, there are dozens of secondary cities I am itching to visit, including Khon Kaen in north-eastern Thailand's Isan (with its famous silk industry) and the Bicol Region in south-eastern Luzon to see Legazpi for myself.
It's these places where the real "story" of ASEAN is at and I'm proud as well as humbled at the opportunity to cast some light on these fascinating towns and cities.