FERNANDO Pantow—a Christian Minahasan—was just fourteen years old when he first started work as an illegal gold miner.
Even today – eight years on – Fernando remembers praying as he clambered down the rope on his first job.
"It was dark and damp. After a twelve-meter descent, my feet finally touched the ground again. Then I walked along for another fifteen meters before reaching a second vertical drop.
I had to repeat this another two more times before reaching the rock-face – almost 100 meters or so underground – by which stage I was sweating profusely and gasping for air on a make-shift hose linked to an oxygen tank."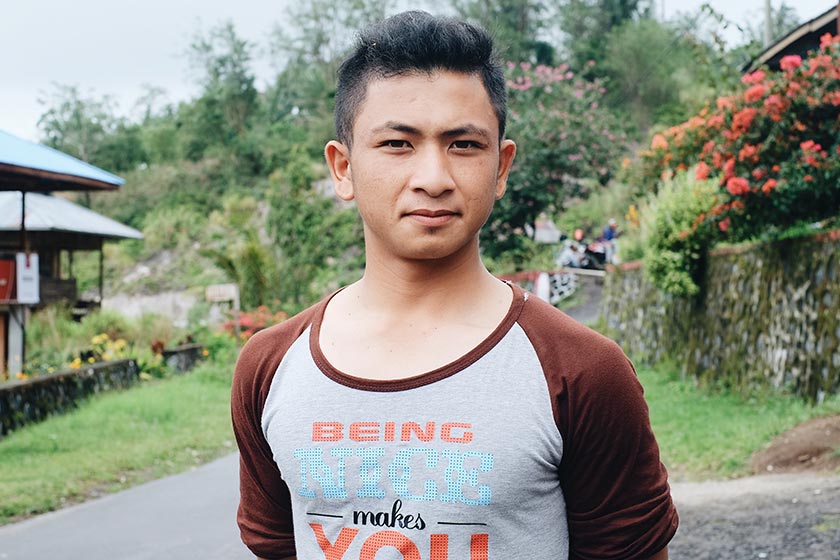 Having dropped out of school after a bout of typhus, Fernando was to spend much of the next six years working in the many illegal gold mines located across his home province of North Sulawesi and neighbouring Gorontalo.
Between stints away from his village of Kanonang, he helped his landless farmer parents as they tried to make a living in the rain-drenched hills two hours to the southwest of the bustling provincial capital of Manado – currently being touted as a second Bali.
The landscape, with its bamboo groves, rice paddies and fruit orchards, appears lush and verdant.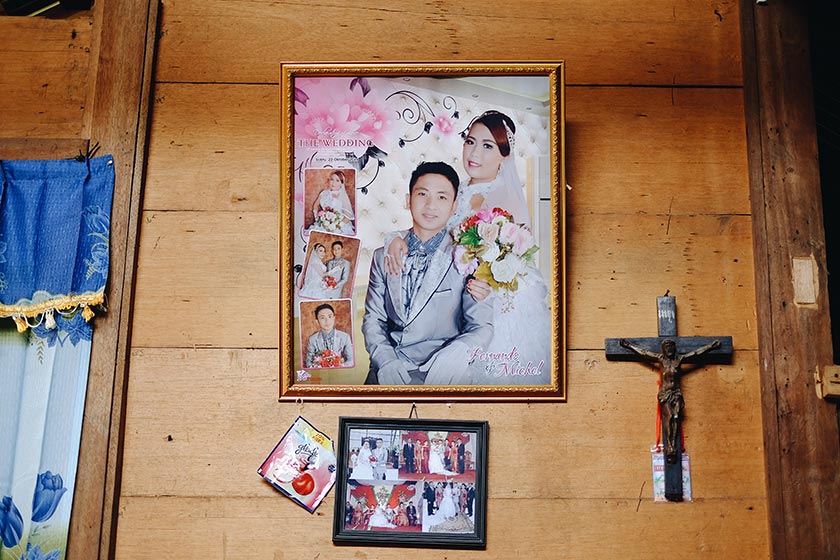 However, the reality is more complex and making a decent living is extremely tough, especially for the landless as Fernando explains: "Planting a hectare of groundnuts means renting the land first and then investing in seed, labour and fertilizer.
A hectare of tomatoes would require over IDR40 million in capital. If prices crash just before the harvest, you'll end up losing money!"
"That's why so many people join the illegal mining. You earn cash even though there were many times when I thought I could have died. I would end up praying, knowing that my life was in hands of the Lord."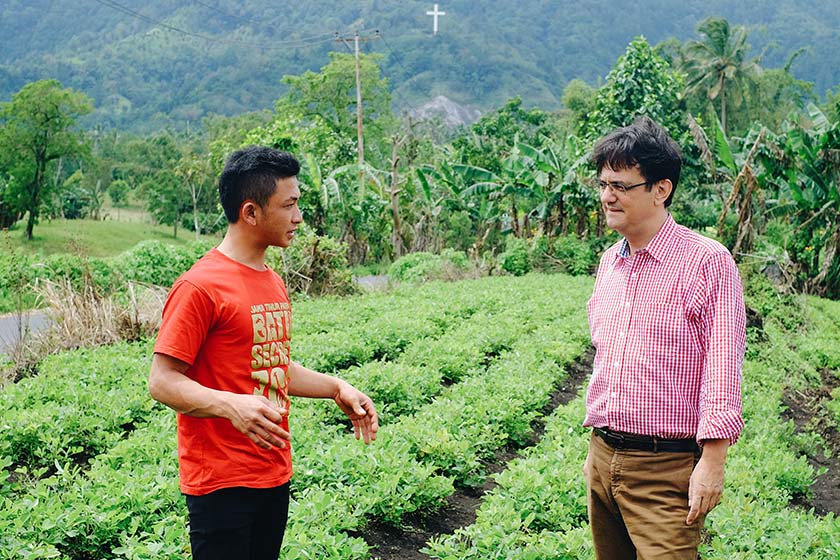 He recounts how he started in a breezy, lighthearted manner: "I was recovering from typhus when one of my uncle's asked if I'd like to join him in the mines.
I said yes and followed. We were cheated by the boss on the first job but after that. I started earning good money – at least IDR1.5million a month."
"We worked as a team. We were loyal to our mates. not the bosses. We looked after each other because our lives depended on it: 'Torang Samua Ba'sudara' (We are all brothers).
"We didn't just dig for gold. We were also responsible for crushing and processing the ore. Then we had to mix it with water and mercury. If there was gold, it would solidify then we'd have to separate the mercury by hand using muslin cloth."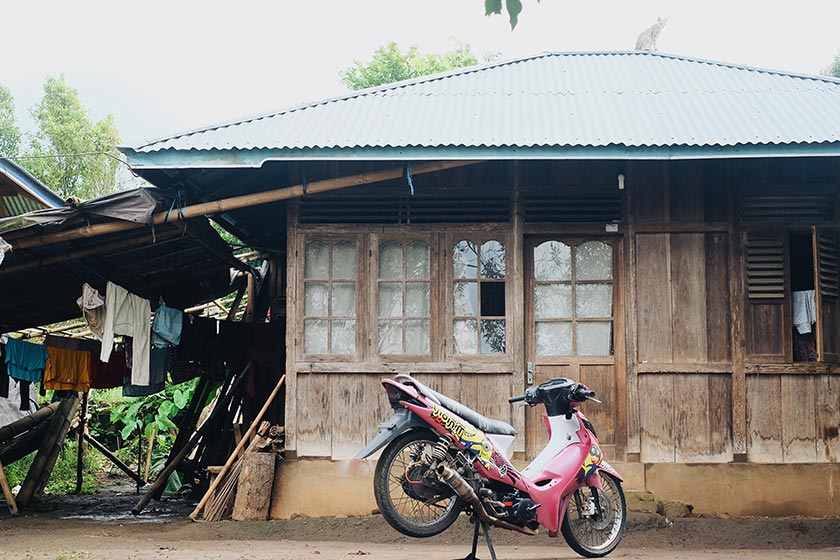 When I asked if this wasn't hazardous, he explained that he only touched it: "I never drank the mercury!"
While the work was exhausting and at times dangerous, it paid off: "I bought my first motorbike outright for IDR16 million cash," he says proudly.
But mining was not exactly a cushy job. Injuries were frequent and in 2015 in Gorontalo, his crew was attacked by a group of thugs.
"By then I had had enough. That's when I decided to stay at home and become a tour-guide in between helping my parents. Now at least my mother has her own home and we keep pigs as well. When they're big we can sell them for IDR7 to 8 million a head."
Fernando's personal prospects are also improving.
Investments in infrastructure have opened up eastern Indonesia just as lifestyle trends emphasizing "adventure" tourism have captured the popular imagination.
Even notoriously picky Jakartans have started exploring beyond Singapore and Bali – visiting the islands of Sumba, Wakatobi and Seram in ever larger numbers.
Certainly, foreign visitor numbers into Manado are rising with North Sulawesi receiving 40,624 foreign tourists in 2016 compared to 19,465 and 17,279 in 2015 and 2014 respectively.
In 2016, around 30,000 Chinese tourists visited Manado and this is expected to increase to 150,000 by 2017 due to increased flights from the Mainland.
Now married and working part-time as a tour-guide at local visitor attraction called Bukit Kasih, Fernando recognizes the changing trends: "There's not much work up here in the mountains.
You need a high school diploma to get a decent job which is why I'm hoping the Government will relaunch their 'Program C' (a back-to-school initiative that helps former dropouts complete high school). I'm convinced that tourism offers a better future. Look at how it's transformed Bali."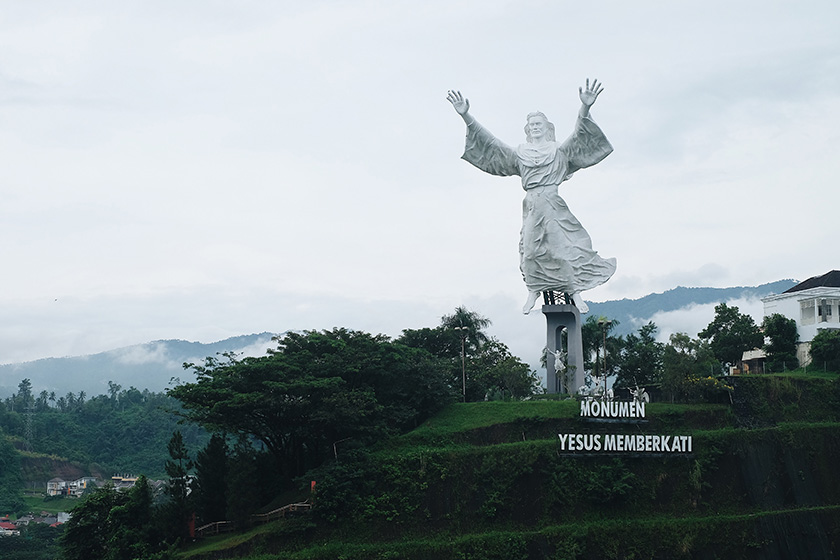 But Fernando's ambitions are not limited to his island, in keeping with the Minahasan tradition of venturing out (
merantau
): "Many Minahasans travel around the country for work.
There are lots of us in Papua, especially at the Freeport mine and also in Sorong. I'd like to go to Raja Ampat and learn how to become a guide for all the water attractions."
The influx of infrastructure and tourists however, presents its own set of challenges.
Authenticity is increasingly key in tourism.
Moving forward, young Minahasans like Fernando must maintain the uniqueness of their culture if Manado is to remain a sustainable, vibrant destination.