"My grandfather used to have a small durian orchard. I remember every Chinese New Year we would go back to our kampung in Raub and have durian. Those are my fond memories of the fruit when I was growing up," says Eric Chan, founder of Dulai Fruits which produces fruits and frozen durians for local and export markets.
Chan describes his venture into the durian business as accidental. "My grandfather was a rubber tapper while my father was in the construction line," says Chan. ""So, even though we had a small durian plantation, we never ventured into the business."
A computer science graduate from Chan was working in a Vancouver-based technology company for three years, en route to a seemingly bright future; he was offered a job as software developer at Facebook.
Chan, however, chose to return to Malaysia.
"I'm a risk taker. I am not afraid to lose. I did a lot of things before but I failed. I focused too much on developing. So I learned from that."
"I had a good job, my salary was really good. I had a permanent resident (PR) card in Canada. But I missed Malaysia, I missed my parents. I wanted to take care of them."
"I was 25 years old at that time and and I thought I have to return home and start a business immediately. I don't want to start at 35-years-old."
Upon returning to Malaysia, Chan tried his hand is a few ventures - starting an e-commerce and cloud management platform. He even tried opening a ramen shop.
"I'm a risk taker. I am not afraid to lose," he says, matter-of-factly.
"I tried a lot of things and failed. But the failures made me realise my lacking in operational and marketing skills. I focused too much on developing. So I learned from that."
The idea to start a durian business, says Chan, happened in 2010 during a family gathering.
"At that time, Malaysia just signed an agreement with China to allow export protocol of frozen durian pulp. We saw it as an opportunity."
"We collaborated with three partners - two of them are durian farmers," he says.
During Dulai's early months, Chan used to export up to two metric tons of durian paste to China, as part of its marketing efforts.
"We were practically giving it out for free for promotional purposes so that they can taste our durian. We were losing money at that time."
He also made trips to China to understand the market better but what caught him by surprise was the lack of awareness on durian from Malaysia like the D24 and Musang King. "Everybody thought durian only came from Thailand, some even think they are from Singapore - that was even more surprising," he says with a chuckle.
"Everybody thought durian only came from Thailand, some even say from Singapore - that was even more surprising."
"The Chinese started to realise that Malaysian durian tastes and smell different. We actually harvests our durian differently from Thailand. They usually cut the durian from the branches; we wait until the fruit falls down before we freeze them for export."
Chan says the demand for durian picked up in 2015, prompting Chan to export to other countries.
"We export to other countries like Australia and the United States. The feedback was great," he says.
Challenges on Quality Control for Durian Exports
China remains as the largest durian market, importing some 300,000 metric tons annually, the majority of which comes from Thailand.
But a recent move by China to allow imports of frozen whole durian fruit (instead of just paste) will give a boost to growers and exporters like Dulai.
According to deputy agriculture minister Sim Tze Tzin, Malaysia currently exports 17,000 metric tons of durian to Singapore, Thailand, Hong Kong, Australia, the United States and China – but this figure is just 5.8 per cent of its total durian production.
According to Chan, Dulai plans to triple its production capacity from last year to meets its target to export 6000 metric tons of durian annually.
"Seventy percent of our exports will go to China and the rest will go to other countries. Only five percent of our production is for domestic consumption."
"We have the perfect weather, and our geographical location- Banjaran Titiwangsa makes durian plantation so successful."
"We are even supplying to Pizza Hut in China for their Durian Pizza! It's amazing how China infuse durian in their food. They have Chicken Durian Hotpot and Durian Burgers.
"By the end of this year, we are looking into expanding into the Middle East, starting with Dubai. Next year, we are hoping to establish a market in India," Chan adds.
Aside from exports, he says 20 percent of the durians are processed into downstream products such as durian flavoured-ice cream, coffee, durian mooncake, cookies, chocolate and soy milk - all for the export markets.
Using Freezing Technology to Preserve Durian for Export
Acknowledging the challenges in producing good quality durians for exports, Eric says they company employs freezing technology to ensure the fruit is well preserved before they are sent out.
"When we first exported, it was very hard because durian will spoil within a day. So if it drops this morning, it needs to be sold by night. If we wait another day, the fruit will go bad. We process everything within a day."
"We learned throughout the years how to control the quality. At the same time, we have to make sure we comply with specifications to export - the process involves cleaning, freezing, and vacuuming, among other things.
"We export a variety of durian- Musang King, D24, Teka and D-2. We also have a special breed called San Sin Chung. It means 'Fairy Breed' when translated to Chinese," says Chan. "It's actually my personal favourite," he adds.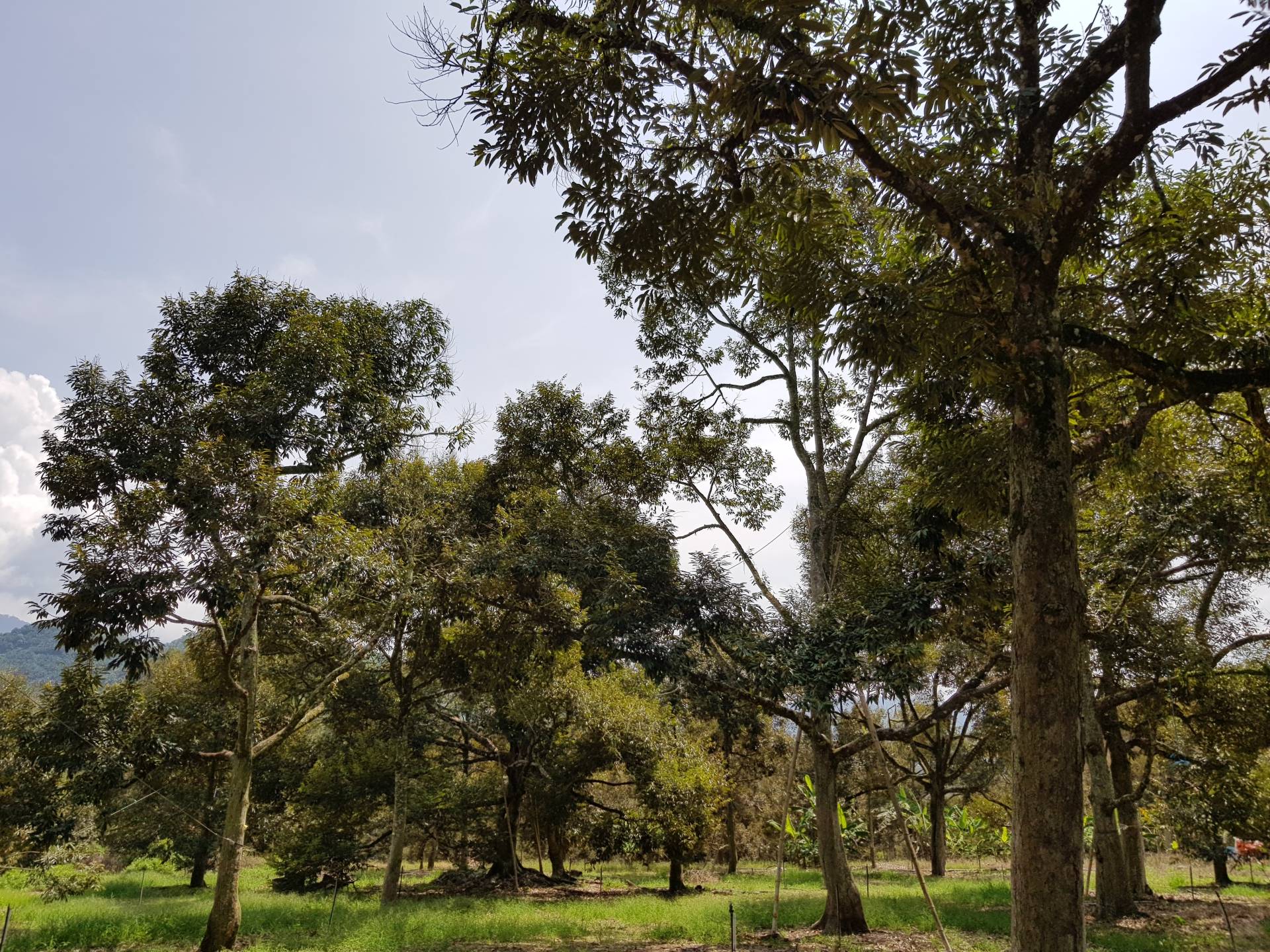 From a 100 acre durian plantation in Raub, Dulai has taken on another 200 acres plantation in Johor to support its growing export business. The company is also in the midst of growing on 300 acres land in Pahang.
"In 10-years time, I want Malaysian durian to be well known all over the world."
"We have the perfect weather and our geographical location, Banjaran Titiwangsa makes durian plantation so successful. Many countries have tried to plant durian but have failed to do so."
"Durian is our treasure. It is time that the world knows that," says Chan.
'Malaysia must be known for Durian, it's our treasure'