Amidst layoffs and cost-cutting moves in recent months, Malaysia appears to be one of few bright spots for regional food and grocery delivery company Honestbee.
The Singapore-based startup has suspended and shut down some of its overseas operations. Business in Malaysia, according to country manager Afzan Lutfi, is going well.
"Whenever you think about food, you think about Honestbee - this is our aspiration,"
"We grew over 216 percent in terms of the number of orders from 2017 to 2018. This year, we'd like to beat that growth for Malaysia."
The company is also looking to expand its services beyond the Klang Valley, Penang and Johor. "We are looking to get into East Malaysia and cover more areas in the Peninsular as well. So, we are looking for more partners that we can work with and offer our services to more Malaysians."
According to Afzan, Honestbee partners with 2,000 restaurants and 500 groceries across Malaysia for its delivery services.
"Whenever you think about food, you think about Honestbee - this is our aspiration," he says.
In the crowded space of food delivery services, Honestbee wants to stand out by introducing Bungkus - the first food delivery service provider to receive the halal certificate from Jabatan Kemajuan Islam Malaysia (JAKIM).
"This means customers are assured that when they order food from a halal-certified restaurant, the food is picked up, handled and delivered in a halal certified manner."
"That covers everything from how we recruit our riders, what they wear, the equipment that they use, the marketing that we do and even the selection of restaurants that we place onto our platform."
"It is an end-to-end process. We set a very high standard for this service. The riders will also get an anti-typhoid injection. There is no risk of contamination throughout the journey of the delivery. "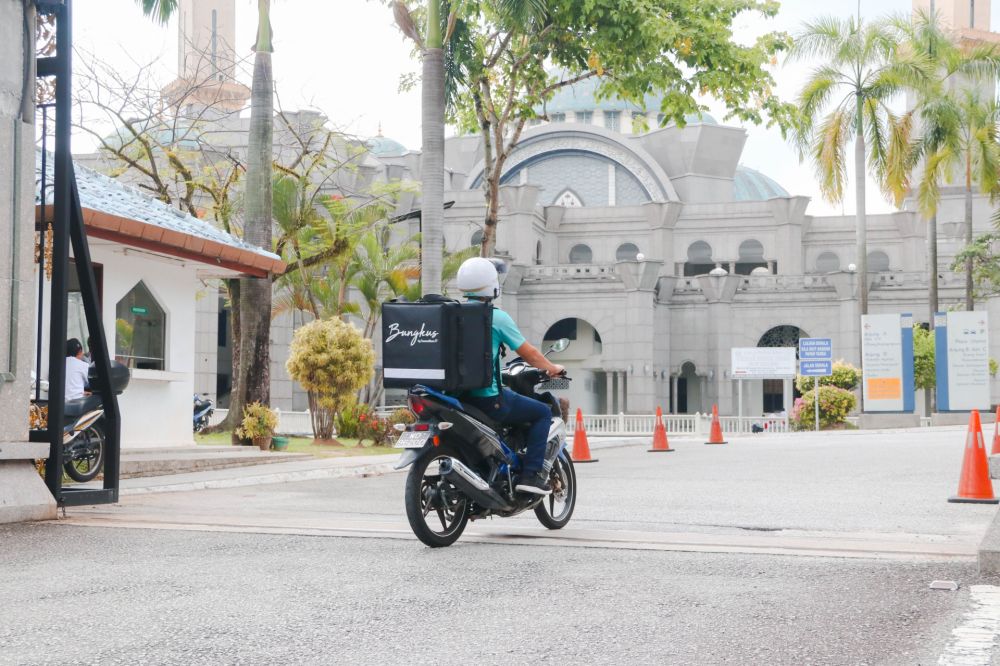 Bungkus riders, he adds, don a different uniform and use separate delivery bags to deliver food from Halal-certified establishments.
"There is no co-mingling of orders. The equipment used is also maintained in a way that adheres to the halal standards," says Afzan.
"With that, more brands are coming to us because halal certification is something that is important for the Malaysian market."
Bungkus by Honestbee adheres to halal delivery standard
Afzan Lutfi is no stranger to the start-up world and the challenges that come with it. Prior to joining Honestbee in early 2018, the former investment banker founded two startups, including a motorcycle ride-hailing company which pivoted into providing courier and delivery services.
"I love start-ups. I like the ability to build something from the ground up, to be able to make impactful decisions. At the same time, do good for the local community," he says.
Effective social good is one of the key reasons that led to joining Honestbee, Afzan adds. "I had the opportunity to speak with the co-founders and employees of Honestbee itself. They told me their corporate mission is to try to improve the lives of local communities that they were in – which was across eight different markets," he says. "That really resonated with me."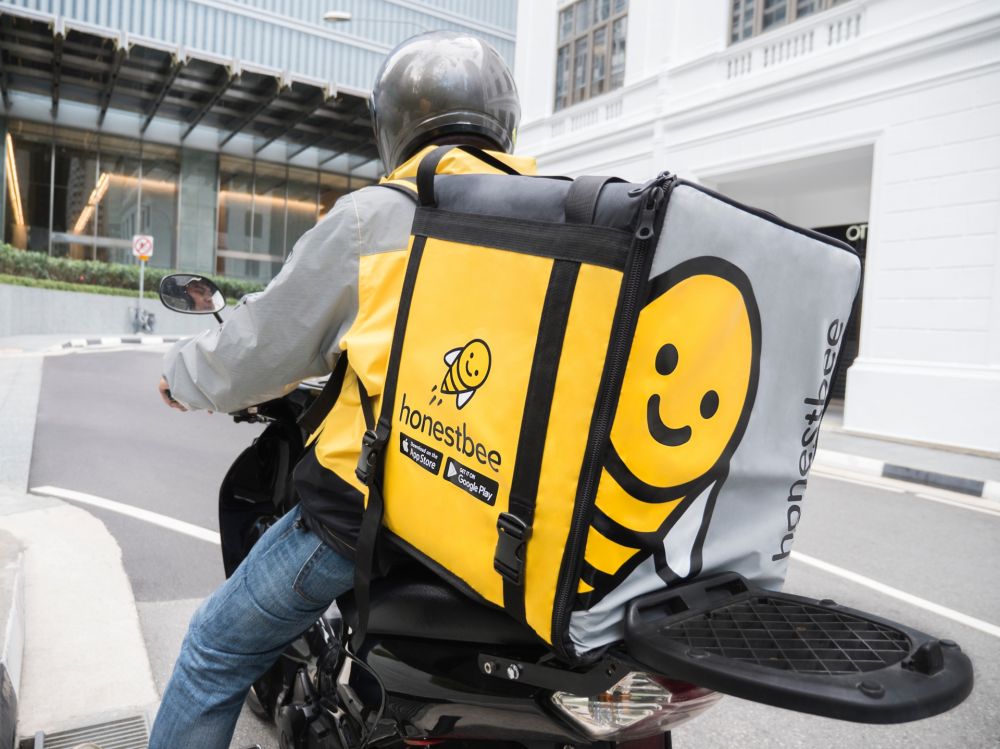 Currently, Honestbee employes about 1,500 motorbike riders in Malaysia- they are called 'Bees', helping to provide additional income and improve their livelihoods, says Afzan.
"In Honestbee, I believe the better we take care of our 'bees', the better they will care for our customers. We provide them with a scheme that is fair and consistent so that they are able to expect a certain amount of payment on a weekly basis."
"We target to pay them slightly more than what the competitors are paying."
"We also provide them with insurance coverage and proper riding gear to ensure their safety," he says.
Apart from delivery, Honestbee has expanded its breath of offerings through two services – Takeaway and beeHive.
The takeaway, launched in February, is a delivery option that allows users of the Honestbee app to collect food orders straight from the restaurant. beeHive, meanwhile, is a membership that allows subscribers to enjoy 1 for 1 dine-in voucher at partner restaurants.
"I would like to see Honestbee to be the go-to superfood app for Malaysia," says Afzan when asked about his five-year goal for the company's Malaysian business.
"When it comes to expansion, it really starts with looking at the customer base, seeing whether there is a market that will be interested, and then trying to work with the different partners."
"I would like to see Honestbee to be the go-to superfood app for Malaysia,"
"And while technology allows us to build very complex and fancy features and services, what's important is to understand what the customer wants, how we can help solve their problems and meet their needs."
"It is about creating value that actually matters to them. It is about avoiding unnecessary complexities," says Afzan.