English Premier League football club, Liverpool, acknowledges the huge and heighten instensity of support from global fans like in Indonesia as an important factor behind Liverpool's status as the top club in the world.
In their 2013 summer Asian Tour Liverpool players and staff get to witness this firsthand in one of their largest fan base when they touched down for the first time in their club's history in Jakarta yesterday afternoon.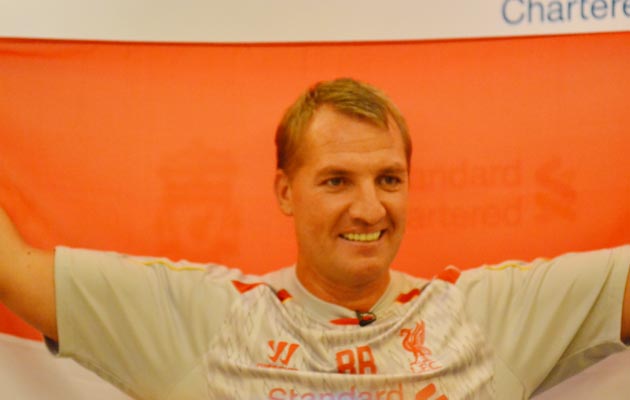 Liverpool manager, Brendan Rodgers in his first press conference in Jakarta earlier this afternoon was highly appreciative of the hot reception they have gotten so far and the humbling and special effect it has had on him and his players.
For Brendan, the realisation of how specially regarded Liverpool is by the fans here has given them special impetus to honour and carry the Liverpool legacy and that it was a main talking point with his players in the morning.
"As a football manager it is a great pride and great honour to be here. Especially as this is the first ever. Liverpool has never been here. It is an incredible country and i am looking forward to the next few days." Says Brendan.
About the impending match with the Indonesian dream team this Saturday, Brendan said Liverpool is aware of the threat they are facing and it will be a huge test for his team that is in the midst of gearing up their physical preparations for the new season.
"In terms of the team itself there will be a number of players that will be a threat. Obviously the striker is very good and a number of player coming back from the under 23 squad. We will be fully aware. It is still part of our physical preparations and the game will be a huge test in terms of that performance." he says.
The match to be played on Saturday night at Gelora Bung Karno Stadium in Senayan, Jakarta is expected to be flooded with more than 60 thousand Liverpool fans even though there was doubt earlier about the interest to turn up during the month of Ramadan.