KUALA LUMPUR
: MALAYSIAN sensation Saiful "The Vampire" Merican knows that there are ups and downs in every journey.
He knows that life as a mixed martial arts athlete can get quite exhausting at times, but he is grateful to have a trustworthy confidant in the form of his wife, Dziant.
Saiful's wife has always been there for him in defeat or victory, which "The Vampire" truly appreciates.
"My wife who has continuously been by my side," he said. "Heartbreak, disappointment, determination, and glory, are part and parcel of a warrior's life. Without her, I might not be able to fulfill my role as a competitor."
Ahead of International Women's Day on 8 March, Merican shared a touching story of how his wife helped him following his defeat to "Rock Man" Chen Lei at ONE: KINGS AND CONQUERORS in August 2017.
He injured his arm in the bout, resulting of him being sidelined from action.
"Losing a fight and dealing with an injury can affect your emotions. It can cause depression, sadness, stress, thoughts of giving up, and frustration," he expressed.
"When I came back home from Macau with a swollen face and a broken arm, she didn't cry because she understands that fighting is everything to me. That's the only thing I know and love doing."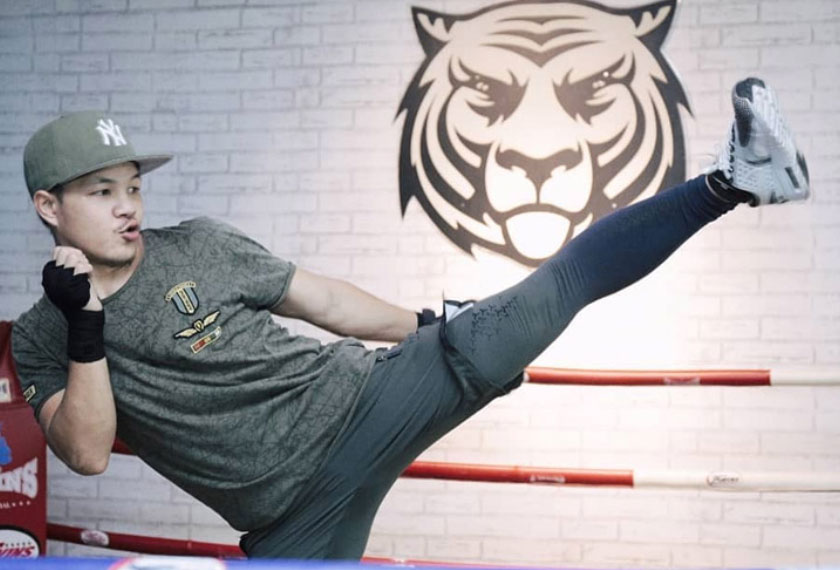 Saiful revealed that his wife helped him with all of his daily activities during his recovery.
"My wife witnessed everything, but she has always been there no matter what. She believed in me when everyone else didn't," he stated.
"I couldn't move my hands at all, and she had to shower, change my clothes, feed, and drive me to the chiropractor for rehab, despite just giving birth to our second son who was only one month old at the time.
"During this tough situation, I realized there is nothing else I need besides a supportive family and a tough wife."
His predicament made Saiful even more thankful to have Dzianti as a wife and partner.
"This was the moment I knew God sent me the right person, a strong and beautiful angel that is willing to do anything for me to chase my dream and love our family until her last breath," he stressed.
When asked what is his advice to men in celebration of International Women's Day, Saiful heartfully responded: "When you have found the right woman in your life, you should love her unconditionally. Be thankful when you wake up next to someone that completes your life."