FIGHTERS who are looking to take their professional career to the next level, need look no further as EVOLVE Mixed Martial Arts will be holding global tryouts for its prestigious EVOLVE Fight Team.
From 9 until 15 November 2018, the number one martial arts gym in Asia is set to give fighters from all around the world this golden opportunity of a lifetime.
Selected applicants will be invited to come to Singapore to attend the tryouts, training under the World Champion Instructor Team at EVOLVE MMA.
Fighters who are selected to join the EVOLVE Fight Team will receive an annual salary of US$48,000, complimentary corporate housing to live and train full-time in Singapore, career management and marketing support from EVOLVE MMA, and world-class training under the largest collection of World Champions on the planet.
Through EVOLVE MMA's global network of contacts, members of the EVOLVE Fight Team have direct paths to compete in the world's top MMA organizations, such as ONE Championship, the UFC, and Bellator.
EVOLVE welcomes all fighters from all backgrounds to try out for a spot, including up and coming fighters as well as top established fighters from ONE Championship, the UFC, and Bellator.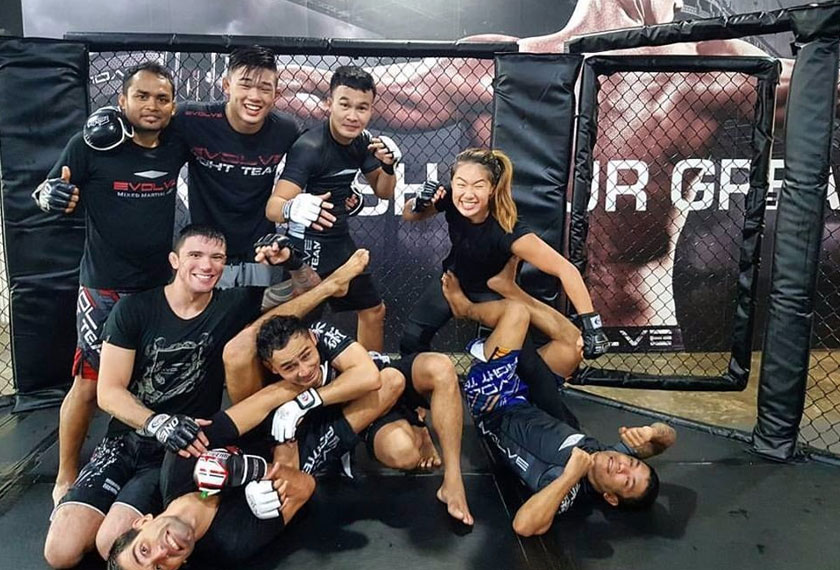 The EVOLVE Fight Team is aiming to recruit 20 additional full-time fighters to join the team.
EVOLVE Fight Team Head Coach Eduardo Pamplona said his aim is to push this team to its limit, help the fighters fulfill their potential, and bring in as much success as possible.
"I am looking forward to seeing some serious talent turn up for the tryouts in November.
"EVOLVE MMA has the largest collection of World Champions in the world, but we are always looking to grow, and I look forward to adding more world-class fighters to the team," he said.
The EVOLVE Fight Team is Asia's most decorated professional fighting team with World Champions in Muay Thai, Brazilian Jiu-Jitsu, Mixed Martial Arts, Boxing, Wrestling, No-Gi Grappling, and more.
It boasts a roster consisting of big names such as UFC Superstar Rafael Dos Anjos, ONE Atomweight World Champion Angela Lee, MMA Legend Shinya Aoki, BJJ World Champion Garry Tonon, Muay Thai World Champion Nong-O Gaiyanghadao, Kickboxing World Champion Giorgio Petrosyan, and Kickboxing Superstar Tenshin Nasukawa, among many others.
EVOLVE MMA Vice-President Wesley De Souza said Evolve wants its fight team to continue to compete at the highest level and help all of its fighters achieve their goals.
"EVOLVE MMA is ranked as the top martial arts academy in Asia by leading authorities such as CNN, Yahoo Sports, and Fox Sports, among others.
"The EVOLVE Fight Team is a reflection of this as we have the largest collection of World Champions under one roof. Despite this, we have no intentions of stopping anytime soon, and we intend to expand our roster as much as we can," he added.
To apply for the tryouts, applicants need to email their martial arts credentials, martial arts record, and competition footage to info@evolve-mma.com.