KUALA LUMPUR
: Air Asia Bhd Group chief executive officer, Tan Sri Tony Fernandes is a giant in his own right as he leads Malaysia's low-cost carrier to success.
Coining the phrase "Everyone can fly", this Malaysian mogul has made it possible for every Malaysian to experience the various cultures all over the world and expand their horizon through low-cost travel.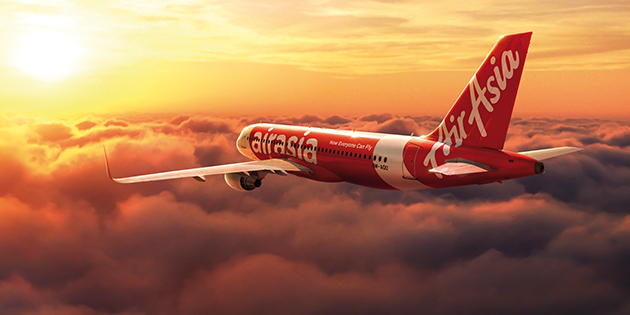 "Everyone can fly"

Anthony Francis Fernandes, better known as Tony Fernandes , was born seven years after Merdeka on April 30, 1964, to an Indian father from Goa and Portugese-Eurasian mother, Ena Dorothy Fernandes of Malacca, Malaysia.
Instead of following in his father's footsteps of becoming a doctor, the tycoon had other plans in mind when left Malaysia at the tender age of 12 to study in Epsom College, Surrey, England and then went on to graduate from London School of Economics.
Fernandes who qualified as an Associate Member of the Association of Chartered Certified Accountants in 1991, became a Fellow Member in 1996. He was later admitted as a member of the Institute of Chartered Accountants in England and Wales (ICAEW) in 2008.
His career started with Warner Group, when he was appointed the youngest managing director of Warner Music Malaysia in 1992.
Possessing an unwavering appetite for risk , Fernandes mortgaged his home in October 2001 after the tragic 9/11 terror attacks to acquired the bleeding low-cost subsidiary of Air Malaysia from the Malaysian government and launched AirAsia which he managed to turn profitable in just two years.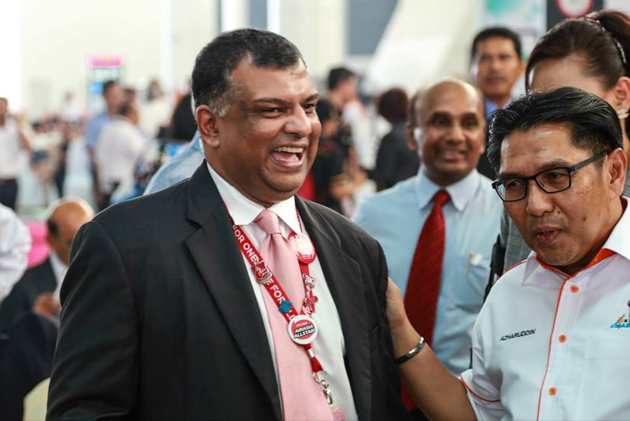 Tony Fernandes smiles widely with Department of Civil Aviation (DCA) chief Datuk Azharuddin Abdul Rahman

His dream of making the world accessible for all walks of life started when he adopted a Joint Venture (JV) model used in Indonesia, Japan, Phillipines and Thailand as it expanded into the South East Asian region making it the largest low-cost airline in the region.
His work earned him various awards such as the Honor of the Commander of the Order of the British Empire, conferred by Her Majesty Queen Elizabeth II in 2011.
The award was attributed to his services in promoting "commercial and educational links" between the United Kingdom (UK) and Malaysia.
He was also conferred the Officer of the Legion d'Honneur by the French government in 2010, the highest award that can be conferred on a non-French national.
This great man is a hero of the Malaysian airline industry, changing the way the region travels and opening up our skies to limitless possibilities.
His personal credo is- "Believe the unbelievable. Dream the impossible. Never take no for an answer."