KUALA LUMPUR
: A woman claims she was nearly abducted while waiting in her car.
In her Facebook today, Nabila Huda Mohamad, 24, wrote that the incident took place in Bandar Baru Sungai Buloh Thursday afternoon, while waiting for her husband who was running errands at a bank.
Suddenly, a stranger rushed into her car.
Realising it was not her husband, she quickly opened the door and shouted.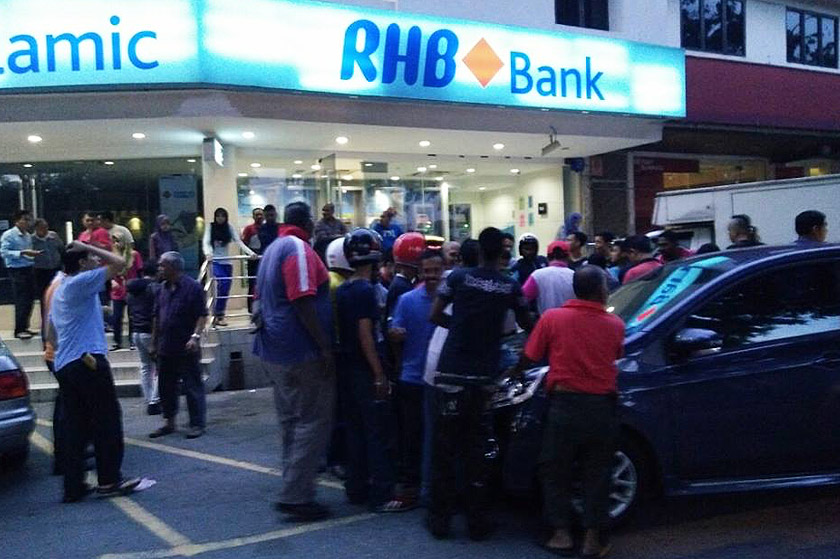 "It all happened so fast. At first I saw someone running from behind the car and suddenly, he just got into the driver's seat and quickly closed the door.
"When I realised the person wasn't my husband, I immediately reached across and opened the driver's door and screamed for my husband.
"The stranger tried to drive off but the car went forward instead of backward and hit the railing of the bank's staircase. The man then quickly got out of the car," she said.
Fortunately, Nabila Huda's quick thinking managed to control the situation and attracted the public's attention.
"I pushed the door open and just screamed until people from the bank could hear me.
"A crowd the began to gather. Somebody managed to pull out the key from the ignition. Yet, the stranger still tried to reverse the car," she said.
Nabila Huda said usually, she would lock the car. In fact, both she and her husband would never forget to lock their car.
"The one time I failed to lock, this happens. I never expected this incident to happen to me," she added.
Nabila Huda and her husband lodged a police report shortly after.