KUALA LUMPUR
: Capital city of Sarawak, Kuching has been declared as 'City of Unity' in a hallmark declaration that made it the first city in the world to be granted such a status.
Its Chief Minister Tan Sri Adenan Satem said the declaration is a privilege for the city that transitioned from what was once a mundane city into a vibrant one with peace at its backbone for the diverse group of people.
"This is a happy day for us in Kuching, a day to celebrate. And you deserve it because it is not easy to be proclaimed a City of Unity for there are conditions to meet. And we have met all the 12 conditions," Adenan was quoted in
The Borneo Post
.
"I want all of you to smile because this is a historic day for Kuching – the most beautiful, cleanest, and the most vibrant city in Malaysia famous for kolo mee, terubok masin, kek lapis… and Adenan Satem."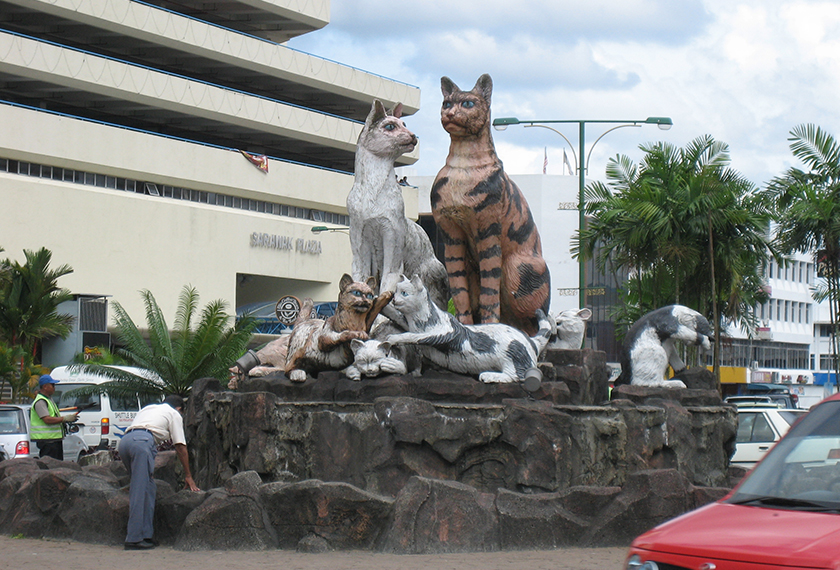 Kuching became the first city in Malaysia to be officially proclaimed as a city of unity.
Adenan has urged the people of Sarawak to carry on being the exemplary model of unity to fellow Malaysians.
He said, "We are indeed honoured to be chosen as the city in our country to be the number one in terms of how to live in harmony with one another. Let us, in these troubled times, when there is tension among races, religions and cultures, show them how to live together in peace and harmony.
"Let us be an example to the rest of Malaysia that we believe in unity and in diversity. Even though we are diverse, several cultures and so on, we can and we will live together in unity and in peace."
Adenan said he had witnessed Kuching's transformation right before his eyes and expressed his gratitude to the previous mayors who have been dedicated in their services in driving Kuching's progress.
"I can tell you Kuching was just a sleepy hollow when I was a young man, and it has become a mammoth city. I have seen how a sleepy hollow became a vibrant city, thanks to the past mayors. I can remember them — William Tan, Ong Kee Hui, Marican Salleh, Song Swee Guan and a lot more including my father who was a vice-president of KMC – Kuching Municipal Council.
"We thank them for their service and now especially (Kuching South Mayor Datuk) James Chan and (Kuching North Datuk Bandar Datuk) Abang Abdul Wahap Abang Julai," he said according to the portal.
Sarawakians who are intrinsically peace-loving should maintain this city, a vibrant city not only for those visiting Sarawak from abroad but for Sarawakians and Malaysians, he added.
1Malaysia Foundation chairman Dr Chandra Muzaffar on Saturday declared Kuching as City of Unity during the 27th City Day celebration at Stadium Perpaduan in Petra Jaya.
Meanwhile, 1Malaysia Foundation Board of Trustees member Tan Sri Lee Lam Thy was quoted by the portal saying that Kuching is the first city in Malaysia and the whole world to be officially proclaimed as a city of unity.
Lee said the declaration emphasises the importance of diverse ethnic groups coexisting harmoniously in Kuching and this has to be the bedrock to unite the entire nation.
Peace and harmony projected by the people of Kuching justified the status that the city righteously gained and Kuching has made remarkable strides both in economic progress and in becoming the right model for Malaysians to emulate, Lee added.