KUALA LUMPUR
:
'Thala' Deepavali literally means the first time a newlywed couple celebrates Deepavali after their wedding. This age-old tradition has been followed for generations and the celebrations will normally take place at the bride's home.

Normally, the newlyweds are welcomed donning new crisp sarees, clothes, sweets as well as gifts. The bride's family will then ensure that the son-in-law is well taken care of by the family.

'Thala' literally means first and for newlyweds their first Deepavali celebrations are referred as 'thala Deepavali. There is another version to this name -- sons-in-law would jokingly say that they had given their "heads" (as a sign that they have been included into the bride's households) to the bride's family.

The visit of a son-in-law for Deepavali marks a special importance for the bride and her family in the Hindus community in Malaysia.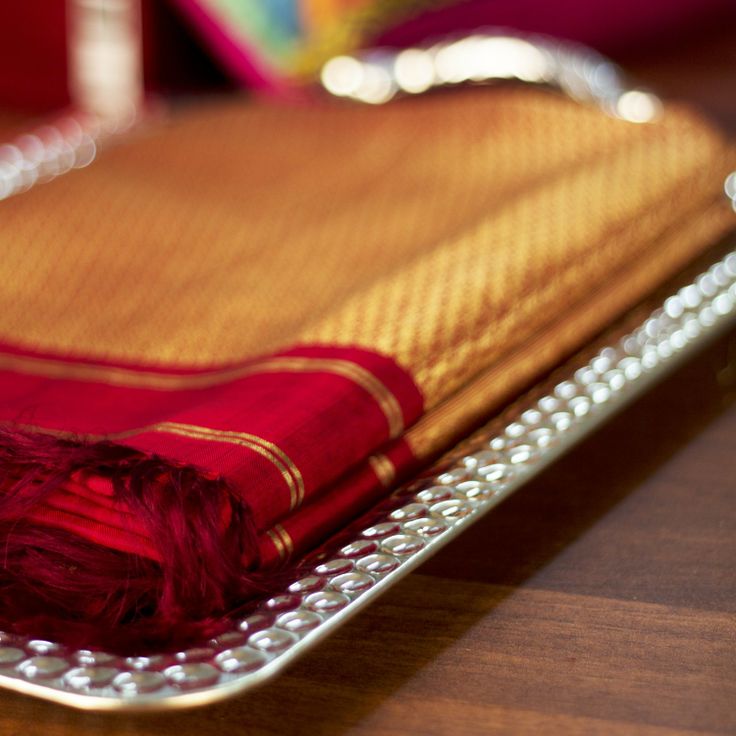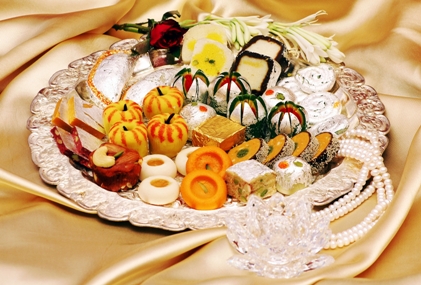 New attires and sweetmeats are among the gifts which normally given to the newlyweds for their Thala Deepavali
The eldest of three siblings, Sutharthan Mariyappan, 35 said he is elated and looking forward to his 'Thala Deepavali'.
"It will be a new experience, meeting new family members and relatives," said the head of department of Aimst University.
He said the couple will head back to his hometown in Sungai Petani, Kedah a day after celebrating Deepavali at the bride's home in Petaling Jaya.
His wife, Sumeeta Neelamegam said her family is excited in welcoming her and her husband for Deepavali this year.
"My family has bought new clothes for both of us. They have also made lunch and dinner plans with family members and relatives," she said.
The couple also agreed that the tradition should continue as it gives the new couple an opportunity to meet their extended family members and foster stronger ties.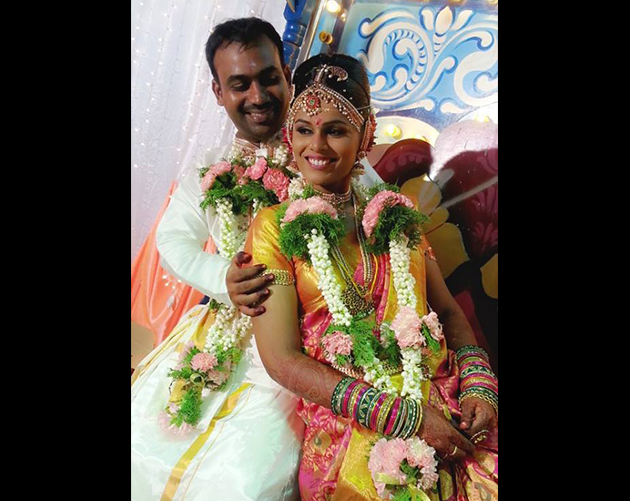 Newlyweds Sutharsan and Sumeetha will be celebrating their 'thala' Deepavali this year - FB pic
K. Devi, 54 who hails from Kulim, Kedah said this year will be the third 'thala' Deepavali for her family as her youngest daughter will be coming home for Deepavali with her husband. The newlywed got married in June.
"Although it's the third time for me it's an exciting and important event in our family," she said in a phone interview with Astro AWANI.
Devi said her family members, including her sisters-in law and brothers-in law are looking forward to the arrival of the new couple.
"I have bought new clothes for them. My relatives have also arranged lunches for the couple," she added.
Devi said the tradition allowed the groom to know his wife's side of the family better and added that the tradition should be passed down to the next generation.