KUALA LUMPUR
: On this date twenty years ago, over 100 Malaysian soldiers put their lives at risk to rescue trapped American rangers in the war torn city of Mogadishu,
Somalia.
The rescue mission, carried out along with United States Rangers and the Delta Force commandos, left many including Malaysian Corporal Mat Aznan dead and nine other Malaysian soldiers injured.
Despite the bravery of the '19 Melayu Diraja Mekanise' troop, it would seem their efforts was unrecognised and underplayed in the international media, making it seem like the Malaysian army played an insignificant and a non-existent part in the mission.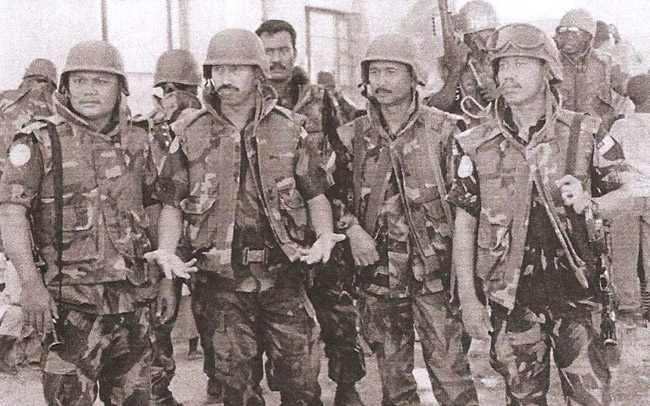 The fact was, the roles of the Malaysian troop during the incident which saw the Somali militias shooting down two UH-60 Black Hawk helicopters were so discounted in the 2001 American film Black Hawk Down, that it hurt the Malaysian soldiers' feelings.
One such person is Major General (R) Datuk Md Rozi Baharom.
The Deputy Commander for the Malaysian Battalion was only 42-years-old when he co-led the Malaysian troop to the streets of Mogadishu to extract Somali warlord Mohamed Farrah Aidid and his men.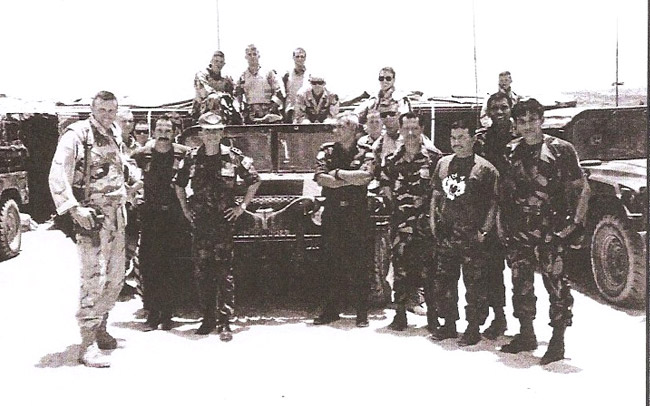 He said his men, armed with 34 Armoured Personnel Carrier (ACP) and heavy firearms, aided the American soldiers to extract 70 trapped rangers while risking their lives.
Claiming to have suffered from severe injustice as depicted in the film, Md. Rozi prompted to write a book about the actual incident.
He also turned to film director Ahmad Yazid Ahmad Puad for help to produce a feature documentary to relate the other side of the story.
Ahmad Yazid, said he developed a keen interest in the story and agreed to produce the documentary.
"I am producing this documentary for the cinema in Malaysia. It will be the first local feature documentary to be shown in Malaysian cinemas.
"I have gotten British film and television producer, John Smithson to come on board as executive producer of the documentary.
"If everything goes well, the documentary will hit local cinemas towards the end of next year," he said.
Smithson in recent years has produced the Hollywood movie, 127 Hours, which was directed by Danny Boyle.
In 1993, famine and civil war have gripped Somalia, resulting in over 300,000 civilian deaths and a major United Nations peacekeeping operation.
On October 3rd, 1993, the United States army assembled a rescue team consisting of their own personnel and the United Nation mission peacekeeping troops including Malaysians.
For the next 12 hours, they fought their way to the battleground in the Bakara Market and successfully rescued over 70 trapped US soldiers.