KUALA LUMPUR
: Two of the seven Orang Asli students of SK Tohoi that had gone missing in the jungles of Kelantan since August, have been found alive.
Miksudiari Aluj, 11, and Norieen Yaakob, 10, were found in a weak state by army personnel involved in the search and rescue mission.
The find comes after search and rescue personnel discovered the skeletal remains of two children on Wednesday and Thursday.
According to Kelantan Orang Asli Affairs Director, Nik Man Nik Ya, the students were found at around 11am on Friday.
"The students were found alive and were given first aid by army personnel at SK Pos Tohoi this morning. They have been brought to hospital for further treatment," he said, here today.
READ: Chronology of events: The mysterious disappearance of 7 Orang Asli students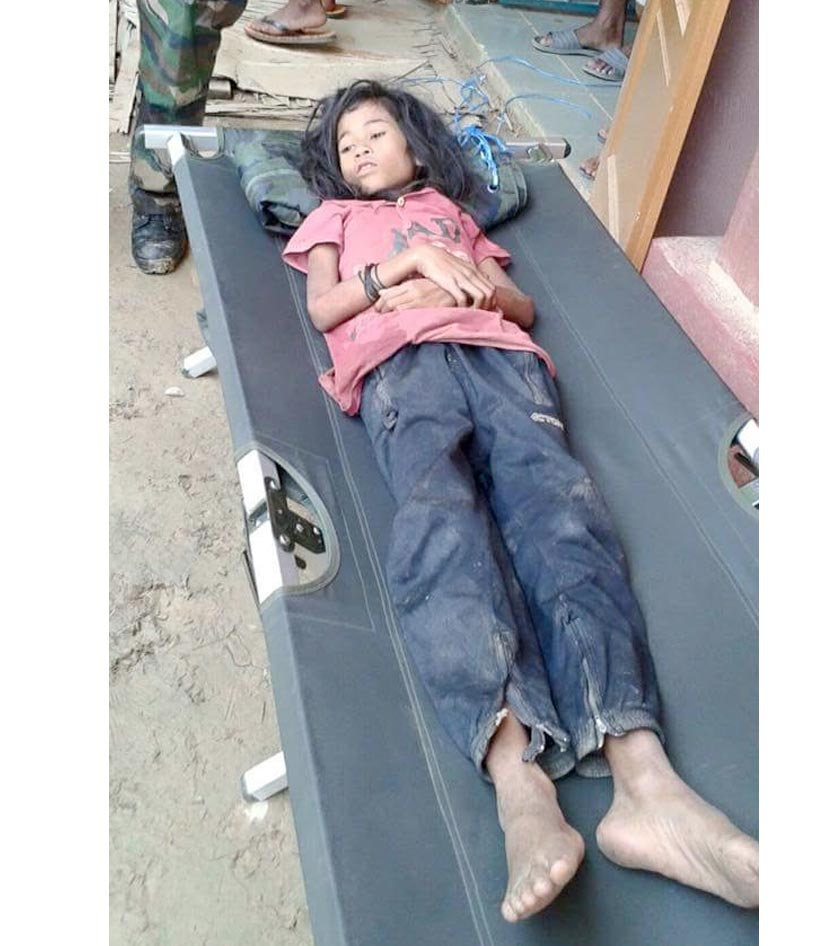 Norieen was found in a weak state by army personnel. - Fire and Rescue Department photo

He said, search and rescue personnel recovered an unidentified body together with the two children.
"Yesterday we recovered two bodies and today another one was recovered bring the total to five students including the two that was found alive," he said.
Nik Man said, search efforts were still continuing for the remaining missing students.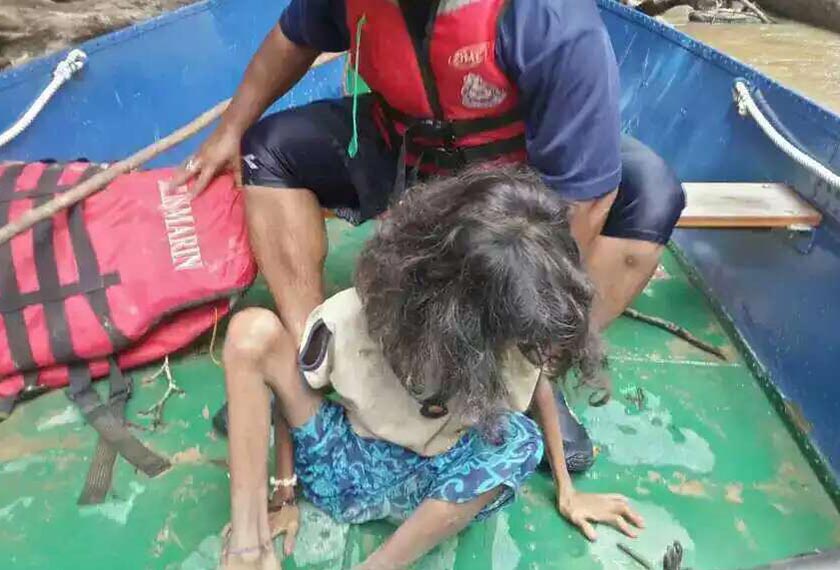 Mirsudiar Alui was found alive after being reported missing for over a month. - Fire and Rescue Department photo


The two students were brought to the Gua Musang Hospital for further treatment while the body was sent to the forensic unit to be identified.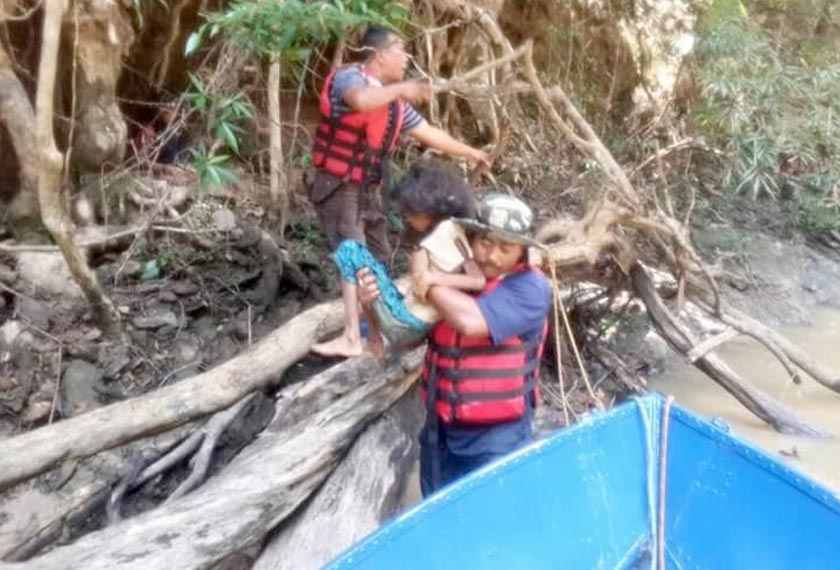 Miksudiari being rescued
On Aug 23, seven Orang Asli students
– six girls and a boy, aged between seven and 11 from SK Tohoi fled from the school's hostel for fear of reprisal by their teachers, after they were found bathing in the river without permission.
On Thursday, the skeletal remains of a child
whose gender has yet to be ascertained, was found at Sungai Perias, about 500 metres from Pos Tohoi.
Police confirmed the skeletal remains of a child was found at Sungai Perias around 3.50pm
Gua Musang district police chief Saiful Bahri Abdullah said, the remains, namely a skull and several ribs, were found at 3.50pm.
Besides Norieen and Miksudiari, the other five students are Juvina David, seven; Linda Rosli, eight; Sasa Sobrie, eight; Ika Ayel, nine, and Haikal Yaakob, eight, from Kampung Gawin and Penad.