KUALA LUMPUR
: Ever since it was revealed that the alleged
perpetrators of the arson at Darul Quran Ittifaqiyah tahfiz centre were juveniles
, many have been calling for the suspects to be tried as adults.
This is due to the severity of the crime – a total 23 people dead, of which 21 of them children and young teenagers.
But the Human Rights Commission of Malaysia (Suhakam) opines that trying them as children would be unfair.
"Taking cue from the KL police chief's statement, we must go by the rule of law. Despite the public's anger, and as justified as it may be, we cannot forget that the suspects are children to another set of parents.
"Do these kids have the same capacity and skill set as adults? No. So no matter how horrendous their crimes may be, they must be tried as children, under the rule of law," Suhakam commissioner Jerald Joseph told Market Talk's Ibrahim Sani on Monday.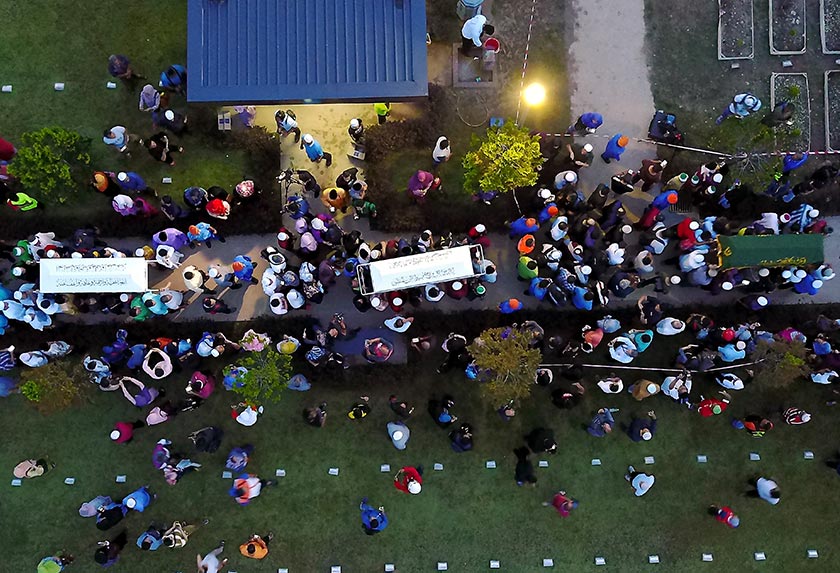 There are regulated tahfiz schools. But why do parents choose to send their kids to unregulated ones?
"For convenience, for cost. Many don't bother much with the back end issues," said Joseph.
"For these parents, they need to be reminded that with the amended Child Act, the government can now step in and act against those who don't possess their children's best interest at heart.
"The roles and functions of parents cannot be absolved. Personally, I'd be worried if the fire safety aspect (at a school) was not passed and my kids are there... obviously something is amiss," he said.
On regulating tahfiz schools, Joseph said this was not the first time that parties are calling for such schools to be regulated under the Education Ministry instead of state agencies.
He said the ministry over the years has gone through many trial and errors in terms of systems and policies, therefore they have enough experience and expertise to regulate even religious schools.
"It's not just about maintaining the safety and security of schools, but the quality of education as well.
"If you want to have a school that teaches the al-Qur'an and Islamic faith, or any other faith for that matter, it must come with a systemic and systematic approach," he said.
"Children need the full gamut of education. Tahfiz schools mainly focus their education on the al-Quran and Islamic faith, but a school needs to have balance. There are some tahfiz schools which have a really good education model, good science and academic and they produce brilliant students. We need that to be replicated in all schools," said Joseph.
He said the responsibility to ensure that schools are regulated within a certain standard must be a collective effort – from parents, the government as well as non-governmental organisations.
"There are many NGOs championing children's welfare and rights. In the case of the tahfiz school, there are also many Muslim NGOs who have very good outreach on the ground. So why don't we bring all these bodies together and work out a comprehensive agenda for education, including the regulation of tahfiz schools?
"It's not just a matter of religion, all Malaysians realise the need for spiritual education. Every level of school needs the same scrutiny, including kindergarten and preschools, which many are now getting away. Have a standard setting and perhaps this is something Malaysia can export," said Joseph.
*For the full interview, catch Market Talk on Monday, Sept 18 at 11pm on Channel 501.