KUALA LUMPUR
: In a collaboration first of its kind, the Malaysian Bar Council and the Royal Thai Embassy has set up a legal aid system to assist Thai nationals who are caught up in the legal courts here.
The system known as Thai Citizens Legal Aid Scheme (T-Clas) was launched on Wednesday at the Royal Thai Embassy.
Thai Ambassador to Malaysia Damrong Kraikruan said the initiative came about as there is a big community of Thais studying, working and married to Malaysians here in the thousands.
"You Malaysians speak the language and know the basics of the legal system here, but for foreigners, things are complicated. It is a big challenge to fight in court – sometimes beyond means. The embassy has to provide assistance but we do not have the legal capacity and even as a embassy, we are faced with challenged (in Malaysian courts). We need support from the Bar Council to provide us that advice," said Kraikruan.
He said the main problems facing Thais in Malaysian courts are family matters, criminal cases and prison visits for the few hundreds of Thais that are serving sentence here.
"This is the starting point to ensure that it us a continuous obligation, covering Klang Valley," said Kraikruan.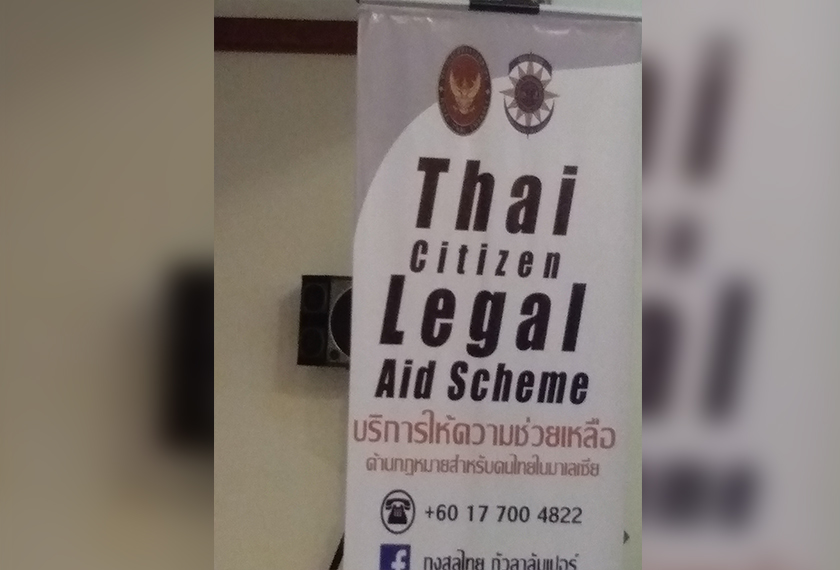 Bar Council Treasurer Ravi Nekoo stated that this initiative is a step towards providing legal aid to foreign nationals in Malaysian courts.
He hoped that other embassies and high commissions in Malaysia would mirror this effort by the Bar Council, which has always provided legal aid to Malaysians.
Bar Council Legal Aid Centre's Collin Arvind Andrew explained that the legal aid to Thai nationals is based on certain criteria and does not cover crimes that carry capital punishment and immigration offences.
"There are 30 lawyers who have signed up for this at the moment. Thai nationals who need assistance would have to go to the Royal Thai Embassy before they are referred to us," said Andrew.