SERI ISKANDAR
: Lotus Five Star Cinemas (LFS) has put on display a notice barring unmarried couples from occupying the couple seats at the theatres around Seri Iskandar.
The notice came on the heels of the Perak Tengah district council 'advice' to curb immoral acts among youths.
The ruling took effect since the theatre started its operation two years ago.
The theatre boasts 12 couple seats and seven theatre halls.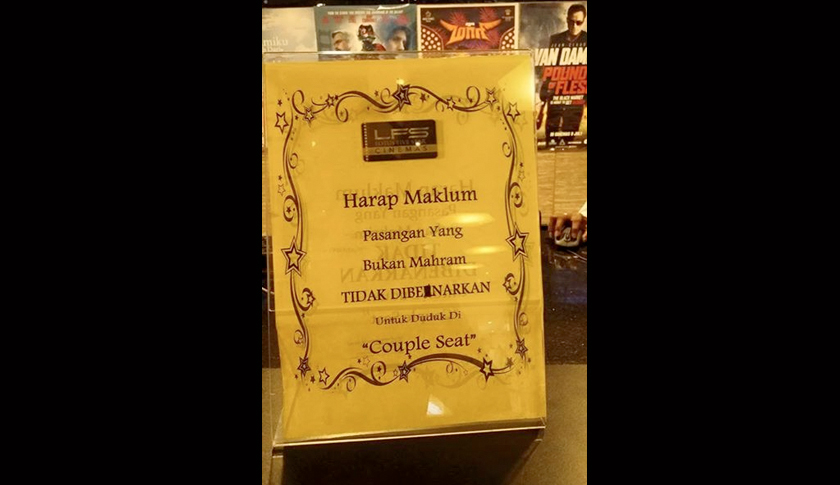 (Notice on the love seat at display at the LFS Cinema, Seri Iskandar. The photo was uploaded on Facebook page Movie Addict by Harith Baharudin, Monday
Several married couples who were interviewed said they laud the move as they believe it can curb social ills among the youths.
Many young people, however disagreed citing that they should be given the choice to decide.
However, Astro AWANI's efforts to seek further explanation from the management over the notice and action to be taken against those who broke the rule turned futile.