KUCHING
: The high tide phenomenon that caused massive floods in Sarawak has not only lead to property damage, but also other dangers such as wild animal attacks -- this time, a crocodile.
The victim, Shakawi Suhaili, 55, a resident of Kampung Tupong Ulu said, the attack happened at 10.30pm yesterday when he was removing some woods from under his house.
"I was attacked around 10.30pm, after removing some woods… (The crocodile) just lunged and caught me here (by the thigh). I was helpless so I called my son, and climbed up to my house," he told the reporters after receiving treatment at the Sarawak General Hospital.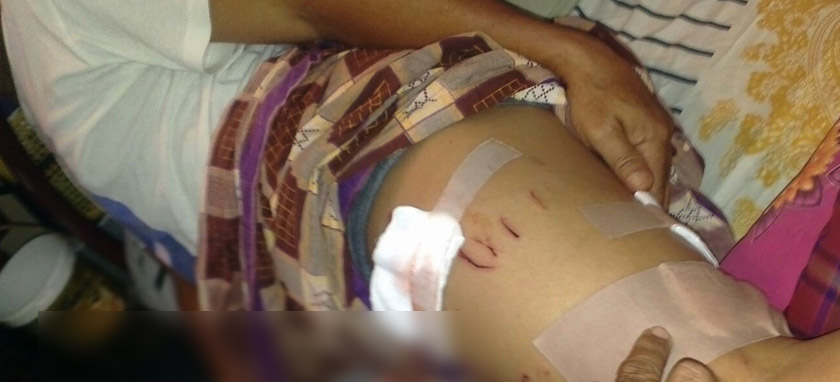 "I fought with the crocodile ... it was quite big. Its head was about 2 feet (half a meter)."
"I was hiding behind a pole. If there were no pole there, I would have been beaten with its (crocodile) tail," he said.
Shakawi also said he had not expected to see a crocodile near the area.
Meanwhile, Fire and Rescue Department Malaysia (FRDM) had warned citizens, especially flood victims to be alert in facing any disaster.
Its Director, Nor Hisham Mohamad said, according observations made, children have been seen playing in flood waters without thinking about their safety.
"This is why we are advising (for citizens to be careful). The incident in Tupong was very shocking. As all of you know, the crocodile is still at large. So please be careful."
"Parents need to monitor their children to prevent unwanted incidents," he said.