AN ENCHANTING mix of cross-cultural influences and traditions, Kuala Lumpur radiates an exciting, enticing charm, which will no doubt pique your interest if you're in the city.
Go on, explore its nooks and crannies, and you'll find yourself captivated by the sights, sensational sounds, aromatic smells and fantastic people.
In conjunction with Federal Territory Day, check out #OrangKL – debuts on Feb 1, 2016 only on astroawani.com
---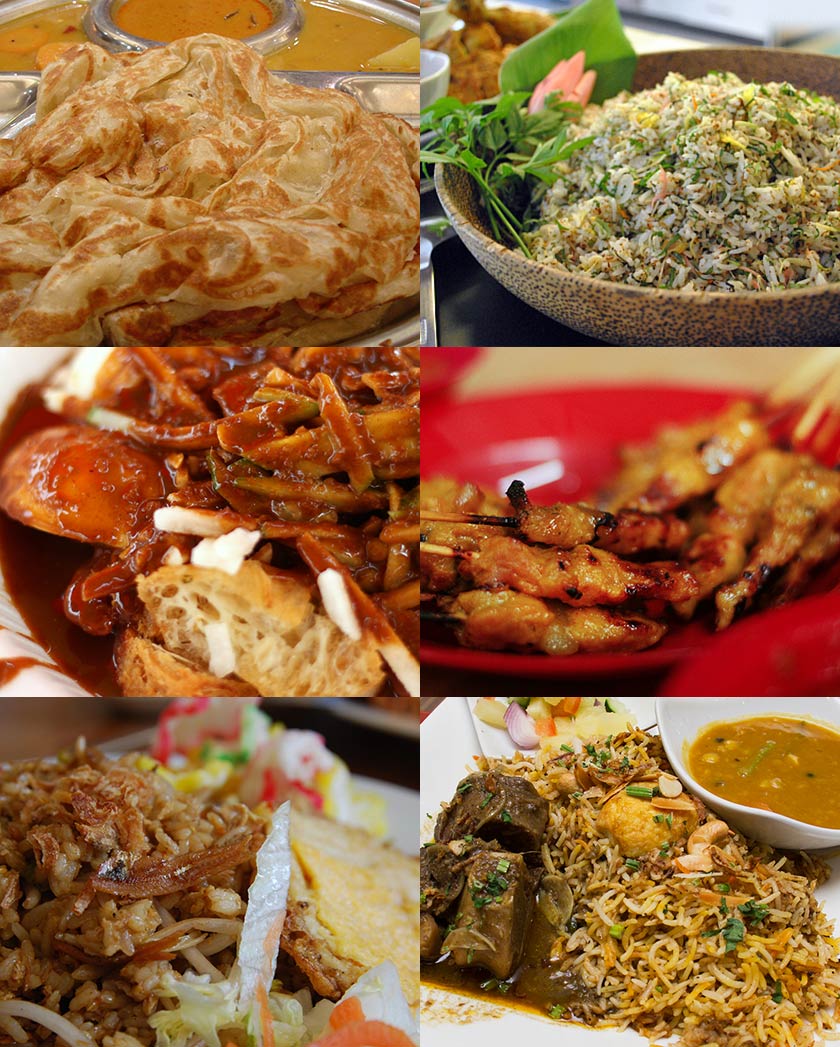 1. Kuala Lumpur, a food haven

Kuala Lumpur is synonymous for its variety of food from various states.

Although the status of the city, but traditional food like nasi kerabu, tempoyak, budu, nasi dagang, mi kolok, ayam penyet, nasi beriyani, rojak, pasembour and more can be found in KL with ease.

Not only that, meal from countries like Korea, Vietnam, Taiwan, Indonesia, Thailand, India, Arabia, Italy, France to the famous dish by minority ethnic Uighur mi tarik can be easily found in KL even past midnight!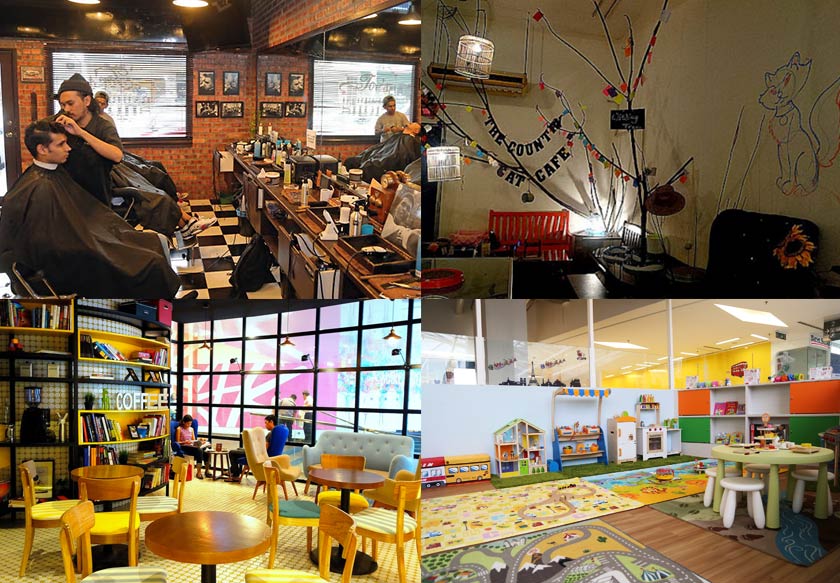 2. Unique multipurpose cafes

As a big city, KL seems not to be left out in various aspects of social development.

This is reflected in the existence of many multipurpose cafes that makes this KL is unique in the eyes of its residents.

For instant, there's a cafe shop, where you can cut your hair and dine in the same place, there's a cafe that allowed the customer to socializing with cats, the café in the library, the cafe that allows you to bring pets and cafes for your kids to play and you can eat in peace.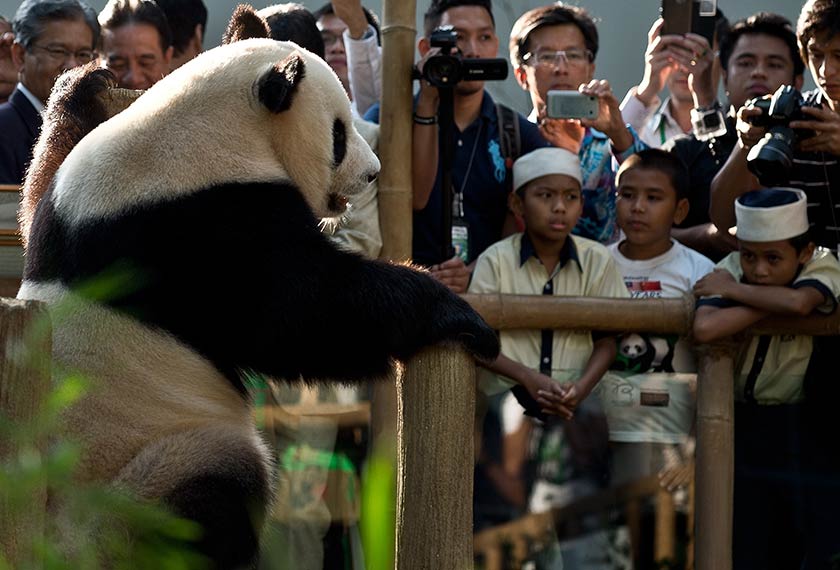 3. Xing Xing and Liang Liang at Zoo Negara

The presence of two pandas at the National Zoo in Ulu Klang near Taman Melawati is contributes to the uniqueness of KL.

KL is the only city in Southeast Asia to have this mamalia in its zoo.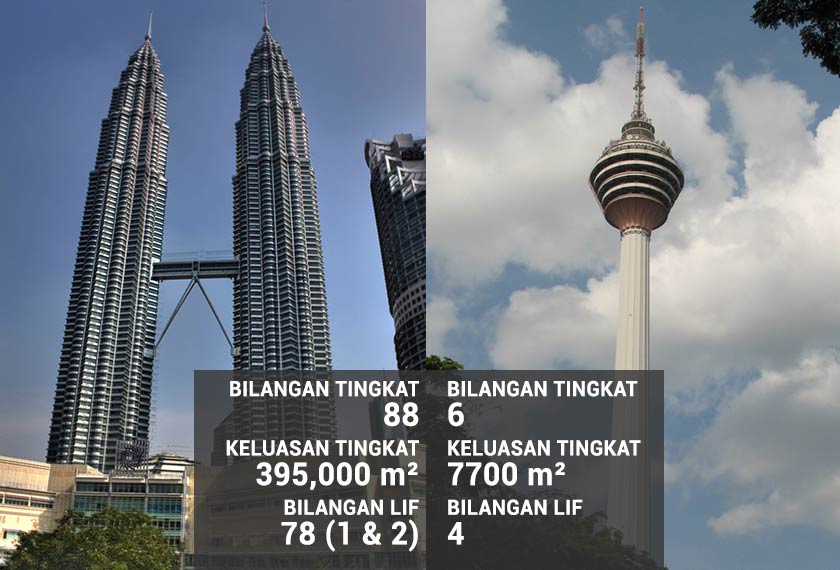 4. Two world's tallest towers

Two Malaysia's landmark lies in the heart of Kuala Lumpur.

The Kuala Lumpur Tower, is a tall tower located in Jalan Bukit Nanas. Its construction was completed on 1 March 1995. It is used for communication purposes and features an antenna that reaches 421 metres (1,381 feet) and is the 7th tallest freestanding tower in the world.

The Petronas Towers, also known as the Petronas Twin Towers is the twin skyscrapers in Kuala Lumpur.

Once dubbed as the tallest buildings in the world from 1998 to 2004, these two structures emain the tallest twin towers in the world.

The tower was built on the former site of the original Selangor Turf Club, beginning on 1 March 1993 with excavation, which involved moving 500 truckloads of earth every night to dig down 30 metres (98 ft) below the surface.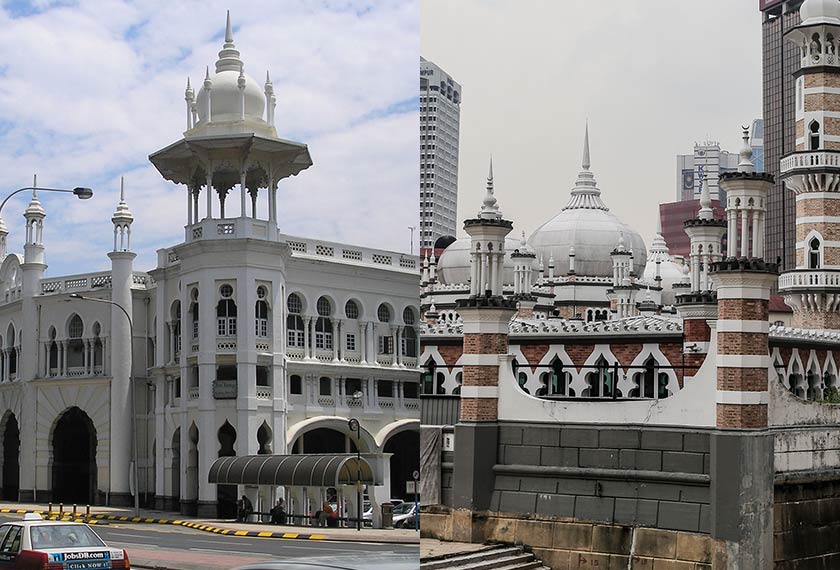 5. KL Railway Station and Masjid Jamek

Did you know that KL Railway Station and Jamek Mosque was built to be able to support snow a metre to a depth of two feet?

Train platform was also built high to ensure that snow will not eclipsed. The roof above the train station platform was also built to accommodate up to two feet of heavy snow.

This is due to the building's architect, Arthur Bennison Hubback, a former brigadier general in the British First World War, followed the construction regulations accordance to British standards though 'Malaya' is hot and humid weather.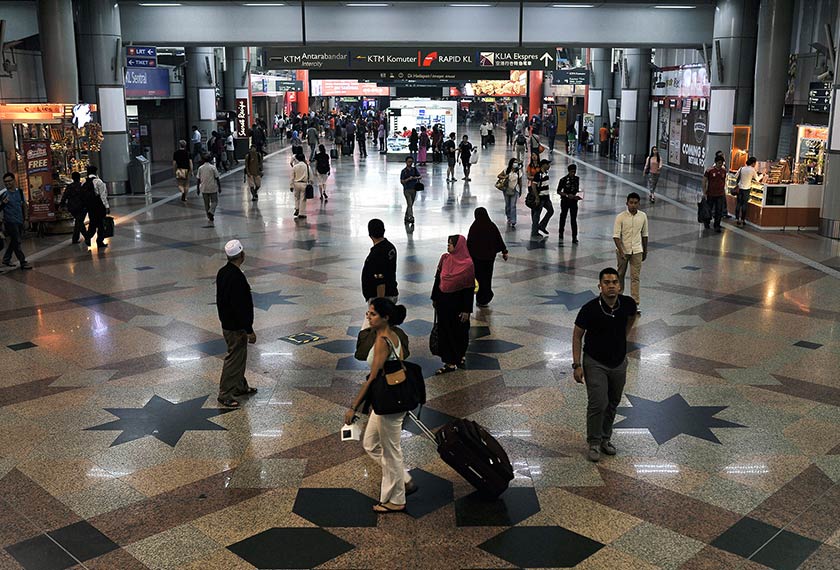 6. KL Sentral, as the main transport hub

In the eyes of outsiders, KL residents are fortunate to have KL Sentral as an intermodal transport hub.
A variety of public transportation such as buses, LRT, KTM to various destinations in the country and even to Singapore and Thailand are available.

Opened on 16 April 2001, KL Sentral replaced the old Kuala Lumpur railway station as the city's main intercity railway station.

KL Sentral is the largest railway station in Southeast Asia.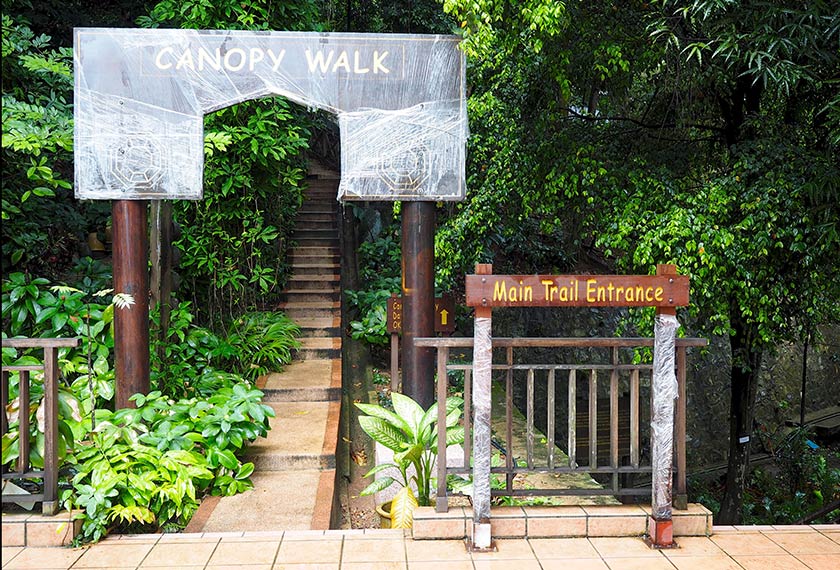 7. Virgin rain forest in the middle of the concrete jungle

Bukit Nanas Forest Reserve (now called KL Forest Eco-Park) is a small patch of rainforest sited in the heart of Kuala Lumpur, at the base of the towering KL Tower.

This forest was formerly known as the Mount Weld Forest Reserve and Forest Reserve is the oldest in Peninsular Malaysia.

Bukit Nanas Forest Reserve is open to the public, with the availability of forest trails, visitor center, and forestry museum. It has also provided a cable car service was discontinued in the 1980s.

In the 1990s, Menara Kuala Lumpur was built on this hill, complete with observation deck, banquet halls and revolving restaurant.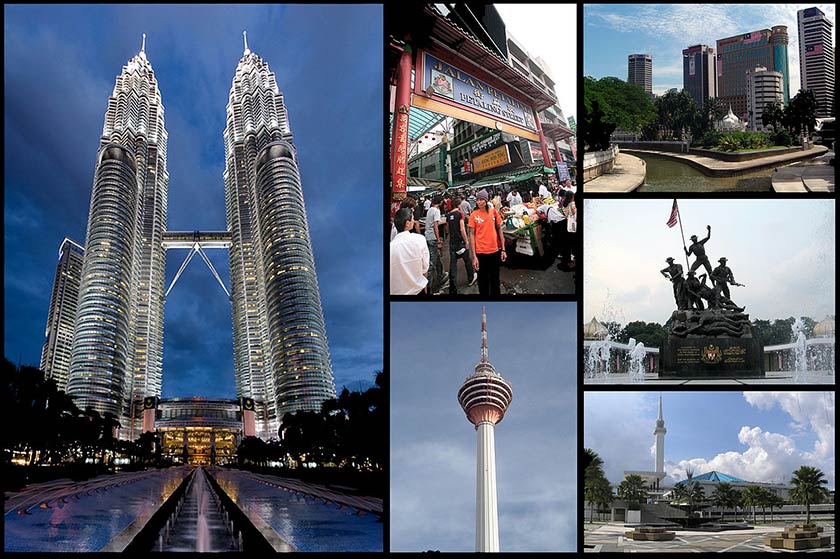 8. KL, the major tourist destination

Tourism sector also make an important role not only to the economic sector but also to the uniqueness of Kuala Lumpur.

The major tourist destinations in Kuala Lumpur include Dataran Merdeka, Parliament, Istana Budaya, Istana Negara, Kuala Lumpur Tower, KLCC, National Museum, Putra World Trade Centre, National Monument, and places of worship such as Jamek Mosque and Federal Territory Mosque

In addition, KL was filled with a lot of interesting place to visit such as Aquaria KLCC, Batu Caves, Makam Pahlawan, National Science Centre, Petaling Street, National Zoo, Thean Hou Temple and Sri Maha Mariamman Temple.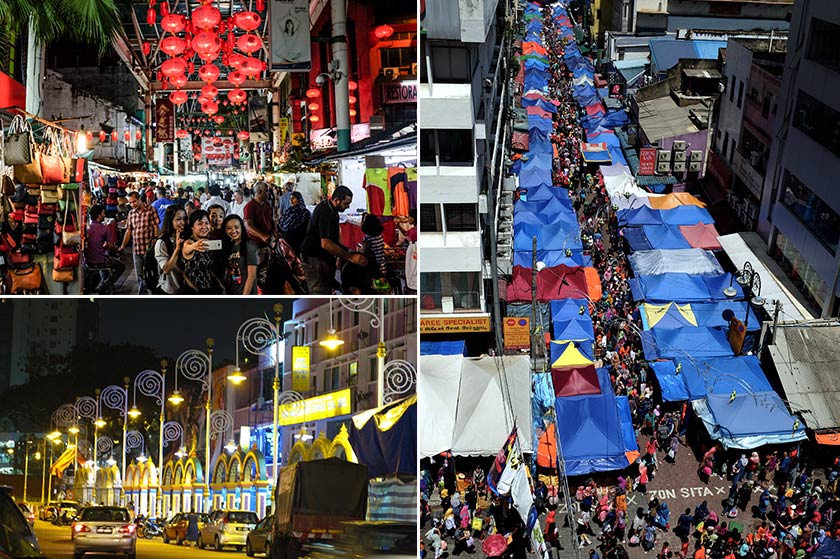 9. Petaling Street, Jalan TAR, Brickfields

Although KL has a great shopping mall, KL citizens do not put it as the only option.

What makes KL very unique when KL people can choose to shop at the mall or even leading the crowd in street markets such as Petaling Street, Jalan TAR or Jalan Brickfields.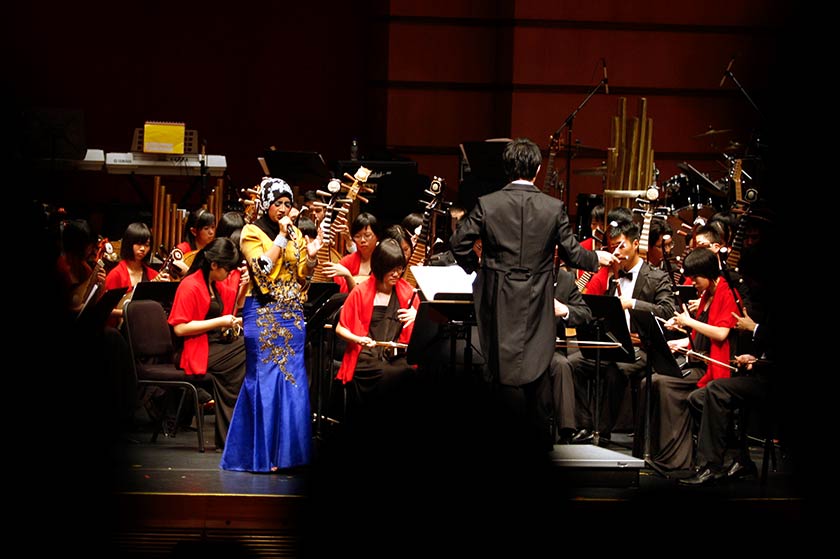 10. A centre for arts and culture

Kuala Lumpur is a hub for cultural activities and events in Malaysia.

Among the centres is the National Museum, which is situated along the Mahameru Highway. Its collection comprises artefacts and paintings collected throughout the country.

Kuala Lumpur also has an Islamic Arts Museum, which houses more than seven thousand Islamic artefacts including rare exhibits.

The premier performing arts venue is the Petronas Philharmonic Hall. The resident orchestra is the Malaysian Philharmonic Orchestra (MPO), consisting of musicians from all over the world and features regular concerts, chamber concerts and traditional cultural performances.

The Kuala Lumpur Performing Arts Centre (KLPac) in Sentul West is one of the most established centres for many local productions and has been a supporter of local and regional independent performance artists.