KUALA LUMPUR
: Police today confirmed that the
bombing at a nightclub in Puchong last week
was the work of Daish militants.
The June 28 explosion at Movida at IOI Boulevard, which injured eight people, was carried out by locals who were taking orders from Daish (IS) militant Muhamad Wanndy Mohamad Jedi from Syria, Inspector-General of Police Tan Sri Khalid Abu Bakar said.
He said two people, a 19-year-old and a 52-year-old, have been arrested in Port Klang on July 1 in connection with the attack. Police also seized several sharp weapons and Daish flags.
"The duo had received instructions from Muhammad Wanndy to attack entertainment outlets in this country.
"Their other targets were the country's senior leaders, the police and judges," he told a media conference at Bukit Aman here.
He said initial investigations revealed that the suspects obtained the grenades used in the attack from a neighbouring country.
He noted that this was the first Daish terror attack in Malaysia.
Khalid said police have identified two more accomplices and were hunting them down. He named the two as Md Saifuddin Muji, 28, and Jasanizam Rosni, 33, both hailing from Johor.
Since the attack up till July 1, Khalid said 15 people have been arrested so far for having links to Daish.
Of the 15, seven were arrested in Kedah, four in Selangor, two in Kuala Lumpur and one each in Malacca and Penang.
Among the 15 arrested were two cops.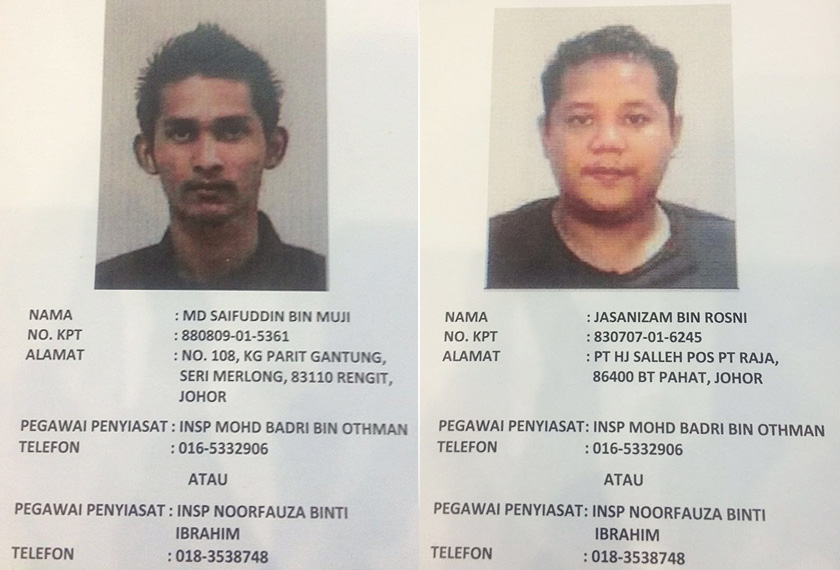 In the incident around 2.15am, patrons of the entertainment outlet had just finished watching a Euro 2016 football match there when an explosion rocked the premises.
The explosion injured eight people and damaged several vehicles.
Five of the victims were rushed to Serdang Hospital while the rest to Sunway Hospital.
READ: Puchong explosion: Police also investigating element of terrorism
READ: Police probe possible motives of revenge, business-related
READ: Wedding anniversary celebration turns awry for couple after wife becomes bombing victim