HERE is the list of key news you need to know today.
OIC envoy calls for U.N. intervention to avoid genocide of Rohingya Muslims
The United Nations should intervene in Myanmar's Rakhine State to stop further escalation of violence against Rohingya Muslims and avoid another genocide like in Cambodia and Rwanda, said the Organisation of Islamic Cooperation's special envoy to Myanmar.
The conflict which has left at least 86 dead and an estimated 66,000 people fleeing into Bangladesh since it started on Oct. 9, 2016, is no longer an internal issue but of international concern, said Tan Sri Syed Hamid Albar, Organisation of Islamic Cooperation (OIC) Special Envoy to Myanmar.
KPDNKK warns Melaka SCCB traders
The Domestic Trade, Cooperatives and Consumerism Ministry wants a stop to the sale of seeds growing kits Seven Colour Crystal Ball (SCCB), which poses risk of choking in children.
Its director for Melaka, Jaiya Abu Wednesday warned that the ministry would come down hard on those who continued to do so, including using the Consumer Protection Act 1999 against them.
No-go for kapcai proposal if people disagree - Tengku Adnan
Federal Territories Minister Datuk Seri Tengku Adnan Tengku Mansor on Wednesday clarified that the ban on small capacity engine motorcycles or kapcai from entering the city centre is only a proposal and will not be implemented if the people disagree.
Tengku Adnan said the proposal had been distorted by certain parties.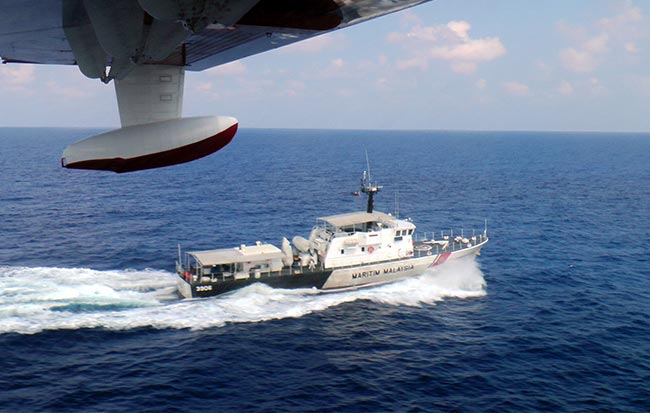 Despite suspension of search operation, Indonesia hopes for more on MH370
The Indonesian Government hopes any development and information on Malaysia Airlines Flight MH370 which vanished in 2014, will still be monitored although the search operation for the ill-fated flight has been suspended, effective Tuesday.
Indonesia's Foreign Ministry spokesman Arrmanatha Nasir said his government had been formally notified of the suspension of the search operation for the aircraft which went missing since 2014 and expressed deep sorrow to family members of the missing passengers and crew.
Whistleblower Snowden can apply for Russian passport next year, RIA cites lawyer
Former U.S. intelligence contractor Edward Snowden has been allowed to remain in Russia for another three years and will next year qualify to apply for Russian citizenship, his Russian lawyer was quoted as saying on Wednesday.
Russian authorities said earlier on Wednesday they had extended a residency permit for Snowden, who was given asylum in Russia after leaking classified information about U.S. spy operations.