KUALA LUMPUR
: FOR a full one minute on Friday (Aug 22), Malaysia is expected to come to a standstill, united in a collective mood of mourning.
At around 11am, just as the first of 28 victims out of the 43 Malaysians on board the ill-fated flight MH17 downed over the Ukrainian skies on July 17, will be brought back on home soil.
The moment the first of the caskets draped in the Malaysia flag is lowered into a fleet of waiting hearses at the tarmac of the Kuala Lumpur International Airport, a nationwide moment of silence will be observed. Two minutes – a full 120 seconds of our time; to show the extent of our grief at the national level.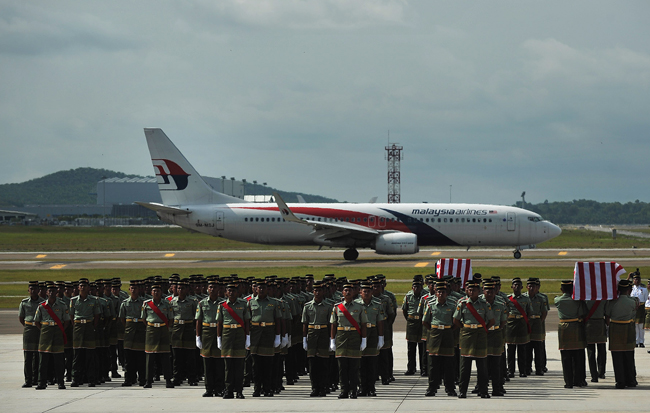 Malaysian army personnel during the final rehearsal at the Bunga Raya Complex at KLIA. - Astro AWANI/Shahir Omar
Throughout the day, Astro AWANI will support this effort by dedicating our programming to marking this moment.
Starting with our first news bulletin at 7am, Astro AWANI's area of news coverage and broadcast will center on news items that focus on MH17.
Between the hours of 9am and 1pm; Astro AWANI will divert the nation's attention to the Bilik Bunga Raya terminal at KLIA, which is going to be the focus of the mourning.
Malaysians are invited to prepare for the 15-minute window between the hours of 10.45am and 11.15am. Their contribution is to observe the minute's silence wherever they are – in offices, in schools; even on the road!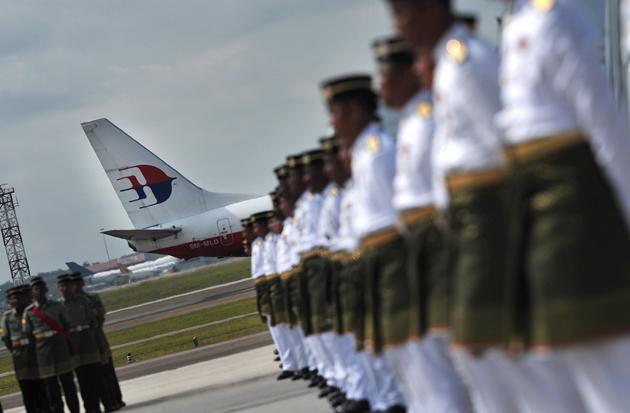 A Malaysia Airlines plane passes by as Malaysian army personnel conduct the final rehearsal for the National Day of Mourning at the Bunga Raya Complex at KLIA. - Astro AWANI/Shahir Omar
Present in the AWANI studio will be guests invited to share their knowledge and first-hand experience of various aspects of the airline industry, MAS the airline, security, geo-politics as well as international relations.
They will provide elucidation on the international and cross-border efforts needed to overcome all manner of hurdles in what is a truly international endeavour.
Our coverage will extend all the way to the prayers and burial ceremony, once the caskets are ferried to the various destinations by military transport.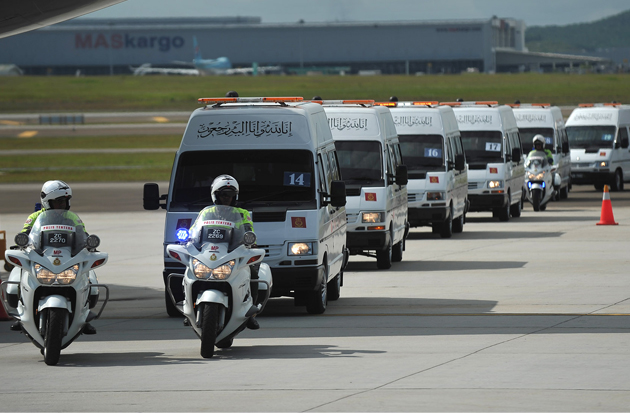 The caskets will be ferried to various destinations by military transport. - Astro AWANI/Shahir Omar
There will be Live Crosses to the various outstation locations where the last journey of the MH17 passengers will be relayed to AWANI's audience.
AWANI's coverage will also be carried simultaneously by Ria Ch105, Prima Ch106, Vaanavil Ch 201, AEC Ch 301 and Arena Ch 801.