IN real life, heroes aren't defined by their superpowers but their awe-inspiring acts of courage that saves lives. The acts are usually seen as selfless with sacrifices being made.
Yesterday, we woke up to tragic news – a fire broke out at the emergency ward of the Sultanah Aminah Hospital (HSA) in Johor Bahru.
The incident occurred at the hospital's Intensive Care Unit (ICU) on the second floor, and resulted in the deaths of six patients.
Naturally, it triggered a range of emotions among netizens who were quick to share their empathy with the victims and their families.
Images of firefighters, rescuers and those involved in the rescuing and evacuation of hospital staff and patients have since made their way onto the social media, including Facebook.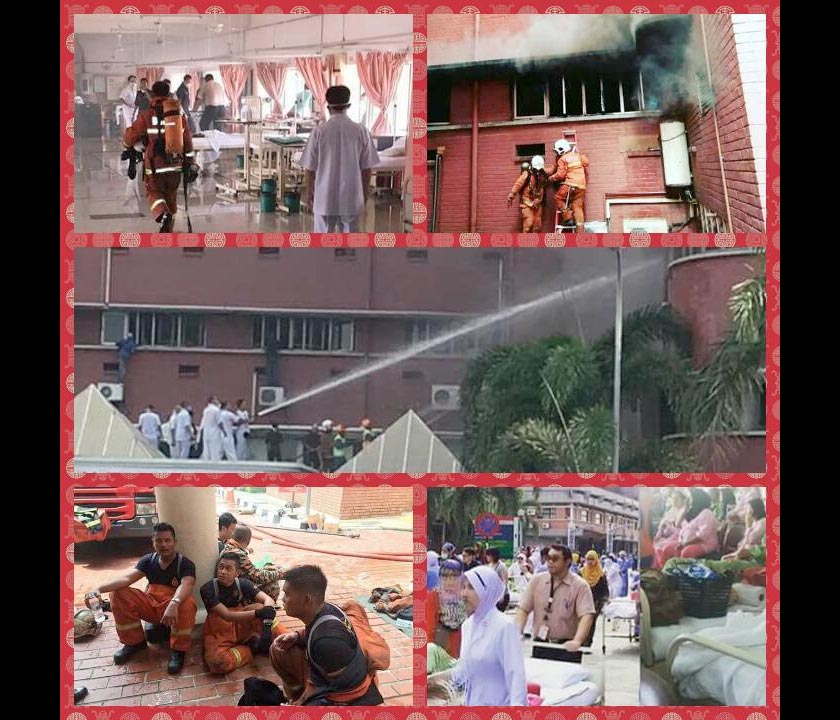 Photo Credit: Facebook FB Malaysia Palestine SOF Elite Force
One such post was shared by "Skuad Peduli Bangsa Johor", which showed a group of firefighters taking a breather after their rescue mission.
"Congratulations brothers and to everyone who helped in extinguishing the fire and rescuing the HSA victims," read a comment under the photo.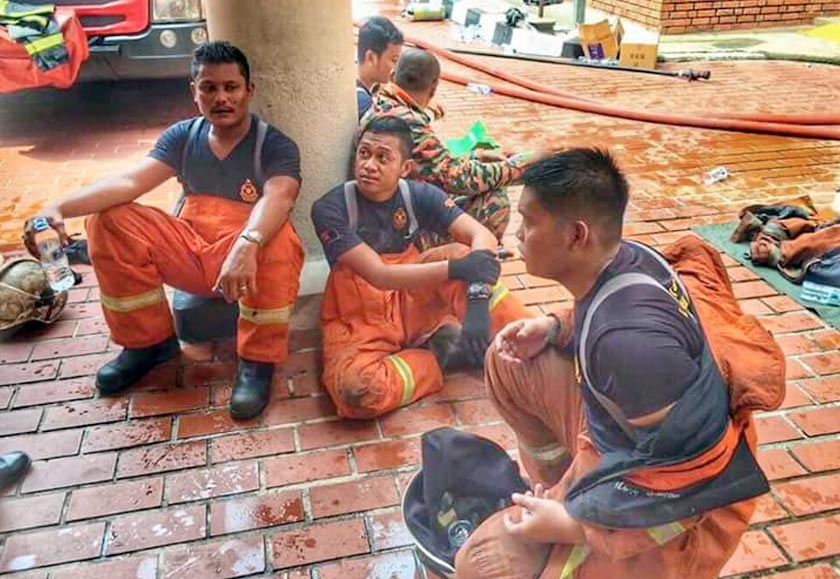 Photo Credit: Facebook Skuad Peduli Bangsa JOHOR
Netizens noted the firefighters' sacrifice in saving the victims, and deemed the group of individuals as 'unsung heroes'.
Meanwhile, it wasn't just the courage of firefighters that received praises – several images showing a fireman handing over cash found during the rescue operation were also lauded.
In such chaotic situations, there will always be an opportunity for one to be deceptive, but the firefighter makes good of the government department's promise in providing 'a golden service' to the community.