KUALA LUMPUR
: It has been a long, slow build up that led to the
bomb attack on the early morning of June 28 at a Puchong nightclub
which left eight people injured.
"The problem was brewing for the past 12 to 18 months, so this didn't just materialise overnight," said Dr. Joshua Snider of University of Nottingham Malaysia's School of Politics, History and International Relations, following revelation by Malaysian police that the bombing was indeed the first Daish (IS) attack on Malaysian soil.
On possible motive behind the attack, Snider said, "The most obvious reading is that IS has the capacity to inspire people here and that they have an interest on some level in South East Asia.
MUST READ:
Daish militants appear to be hawking sex slaves online
"There is also some operational capacity amongst local affiliates - who may or may not be returned Jihadists."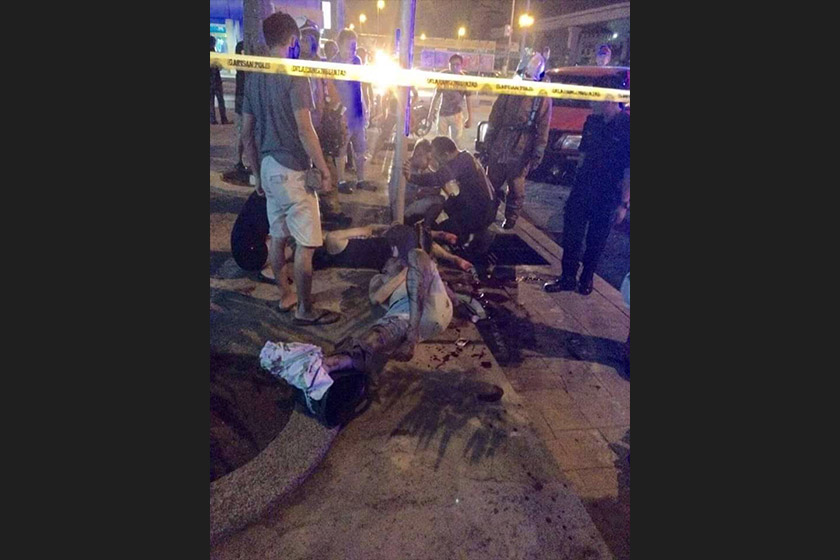 The assistant professor, whose multi-disciplinary research bisects Security (trajectories of religious terrorism) and Nationalism Studies, also said that it is only a matter of time before a cell successfully perpetrates another attack.
"It could be medium or large scale or low casualty opportunistic killing. These groups will attack anywhere they can. In my view, they chose Puchong as an off the grid warm up," he added.
Snider was contacted earlier today via email for his analysis on the recent attack in Puchong.
MUST READ:
Bangladeshis who died in Dhaka attack were Monash Malaysia students
On what Malaysia should do, Snider believes the government has to address the issue of counter-extremism in twofold - first, prevent people from getting absorbed into these types of movements and secondly, managing the people who have fought with Daish in Iraq and Syria.
Since there is no agreement to the root cause of the problem, there are no easy answers to the problem at hand.
"Is this religiously motivated terror (driven by a version of Islam) or is this about something else, i.e. blow back from dysfunctional geopolitics? Or both?
"If the data is accurate then in the Malaysian context, we see that the appeal to extremism crosses class, gender, professional and age divides, which makes risk assessment activities very difficult," he said, adding that we may not be looking at a particular constituency centered in one area.
---
Manhunt for two Daish operatives
According to the Inspector-General of Police, Tan Sri Khalid Abu Bakar,
the attack in Puchong was carried out by locals who were taking orders from Muhamad Wanndy Mohamad Jedi
, a Daish militant now fighting in Syria.
Two men, aged 19 and 52, were arrested in Port Klang on July 1 in connection with the attack. Police also seized several sharp weapons and Daish flags.
"Their other targets were the country's senior leaders, the police and judges," Khalid told a media conference at Bukit Aman on Monday.
He said initial investigations revealed that the suspects obtained the grenades used in the attack from a neighbouring country.

Khalid confirming that Daish was behind the Puchong bombing
Khalid said police have identified two more accomplices and were hunting them down.
He named the two as Md Saifuddin Muji, 28, and Jasanizam Rosni, 33, both hailing from Johor.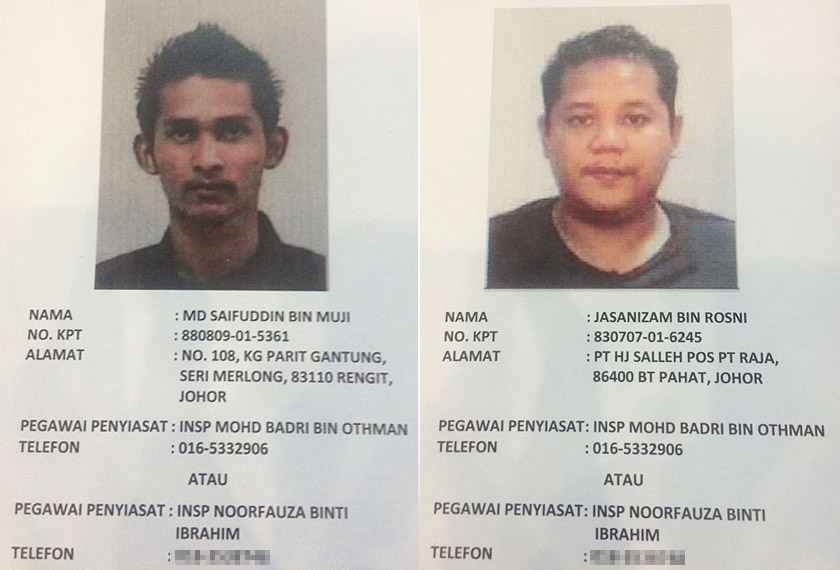 Since the attack up till July 1, Khalid said 15 people have been arrested so far for having links to Daish, including two police personnel.