THERE is nothing which unites Malaysians more than food.
The country is a food haven - from chicken rice, curry mee, fried rice, nasi lemak and satay, there are plenty to pick from whether the dish suits you or otherwise.
Everyone shares a different favourite local delight, and so to our Malaysian mixed martial arts athletes.
We find out what their top picks are and what makes it special to them.
Jihin 'Shadow Cat' Radzuan – ayam masak merah
There are a variety of names to call it in English – red cooked chicken and chicken in red sauce – are a few terms, but nothing beats just calling it by its original name.
The dish made of tomatoes and spices is usually served wit tomato rice or nasi lemak.
"Among all the local dishes to pick from, I'd go with "ayam masak merah"," the ONE atomweight athlete said.
"There's too many to choose from but if I had a second choice it would be a simple sweet and sour chicken dish.."
She will keep her distance from that dish for a bit as she prepares for her bout against Gina Iniong at ONE: CLASH OF LEGENDS in Bangkok on 16 February.
Agilan Thani – nasi lemak with fried chicken
Nasi lemak is the national and traditional dish of Malaysia cooked in coconut milk with pandan leaves for its fragrance and completed with sambal, anchovies, peanuts and a fried/boiled egg.
But to the Malaysian hero, it is never complete unless there is a fried chicken to go with it.
"I think the taste of the rice and a piece of fried chicken attracts me the most," the athlete said.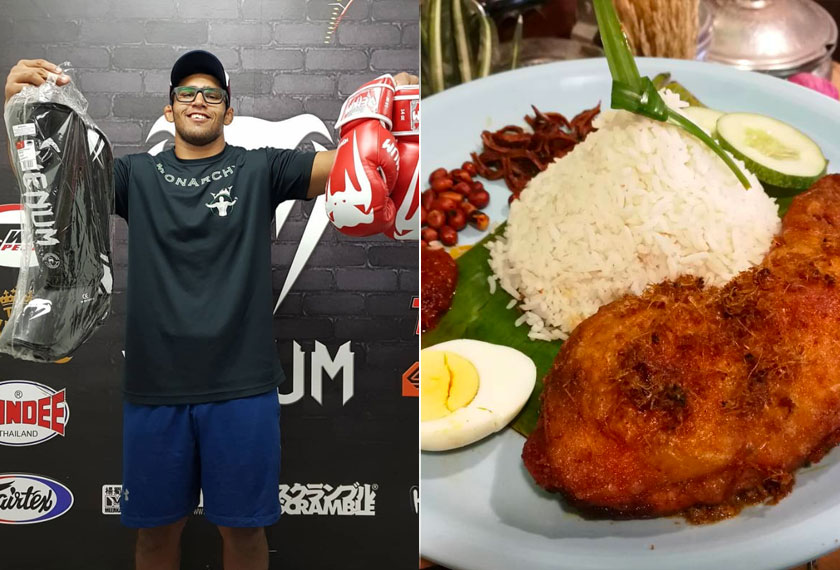 "During off-season I eat it at least once a week or whenever I crave for it."
He maintains a strict diet plan for his training camps and occasionally eats the dish when he feels drained out from the hard work.
"During my camp which lasts for about 12 weeks, I would only eat it once."
Keanu Subba – nasi lemak chicken rendang
Keanu shared a similar preference to his Monarchy MMA teammate Agilan, with a bit of a twist – chicken rendang to pair alongside his nasi lemak.
"I love how the rendang and the taste of the coconut rice blends together with a spicy and slightly sweet sambal," the featherweight contender described.
When asked how many days he could go on without eating it, he replied: "Two days."
"Probably two to three days at most before I crave it again. But during training camp, only once a week."
Besides craving for this dish, Keanu is also craving for more action at The Home of Martial Arts this year after an impressive first round submission win over Myanmar's Phoe Thaw.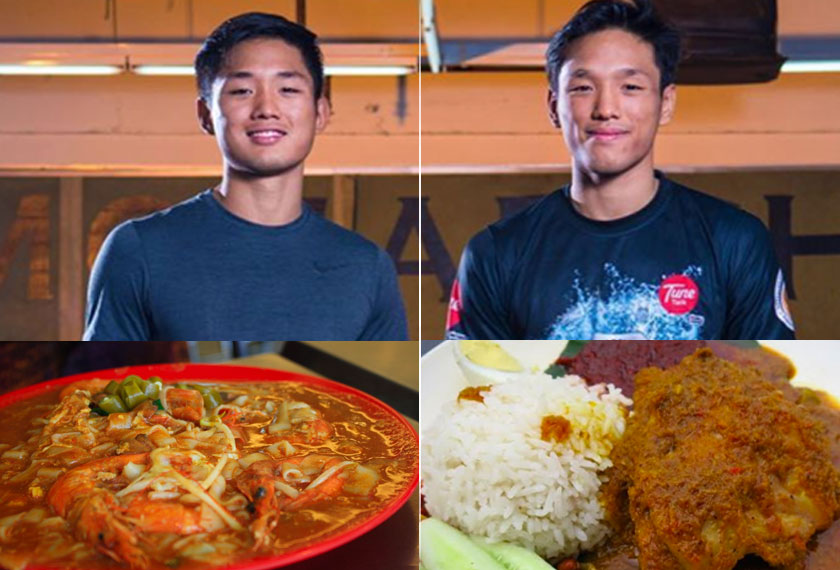 Gianni Subba – char kuey teow and chicken rice
The food-lover knows where to hunt for the best food whenever he is in Malaysia and picked those two dishes because he loves them both.
"There is one really good kuey teow at the Lot 10 Hutong Food Court. My other go-to place for the dish is in Penang where they serve you with big chunky prawns."
Chicken rice is something the flyweight athlete admitted he eats more regularly.
"I eat chicken rice all the time because it is delicious and relatively healthy, that's my excuse," he joked.
"I do not have a favourite spot for chicken rice because I don't think I've had a plate of disappointing chicken rice in Kuala Lumpur."