So you've watched some of the fights at the Ultimate Fighting Championship (UFC), Bellator, and ONE Championship.
And suddenly, you've decided to become a mixed martial arts fighter.
But how do you become one? What does it take to become an MMA fighter? How many martial arts you need to learn in order to 'mix' it up?
Well, here are a few things that might be useful for those who wish to become a cage fighter or maybe just want to try their luck in tournaments.
1. Passion
First, you need to have passion. Without passion, you're just going to go half way.
I fell in love with martial arts when I was five, and began training when I was 13.
So if you want to be an MMA fighter, passion is very important. MMA is not just about brutal fighting, it's an art — it's about determination, discipline, hard work, consistency, focus and patience.
2. Martial arts background
A lot of us probably have had training in 'traditional' martial arts, such as taekwondo, karate, wushu, silat, aikido and many more.
Although it's good to have a background in martial arts, however it's not a necessity.
But, it certainly can give you an advantage especially if you have backgrounds in Muay Thai, boxing, wrestling, judo or jiu-jitsu.
Still, I've seen some very good fighters with just a yellow belt but can beat up a karate black belt, all because that person has solid training in take downs, strikings and grapplings.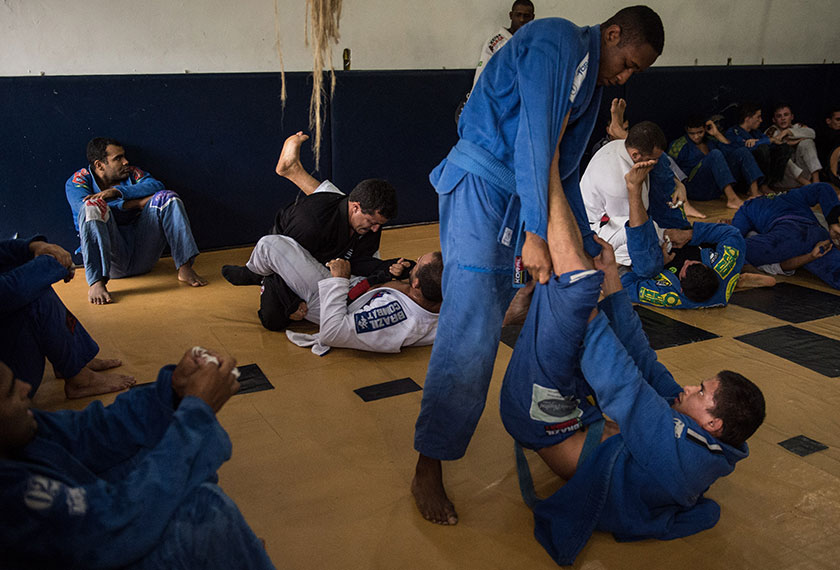 3. MMA gym
Now this part can be a bit confusing as there are many good gyms out there. Most MMA gyms offer training in various disciplines like boxing, Muay Thai, Brazilian jiujitsu, krav maga, wrestling, MMA, yoga, circuit training, silat, etc.
My advice is try to find a gym that is nearest to your house or your work place, and if possible, not too expensive.
Also, try to find a gym where the trainers themselves are professional fighters. If you're a fight fan, you'll know who they are.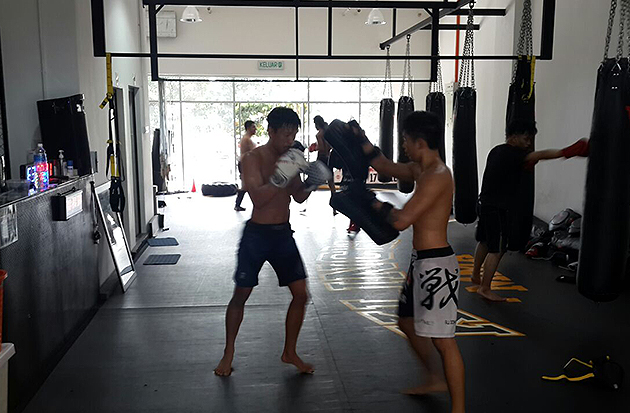 4. Consistant training
Now this is the toughest part. Some people have the passion, but don't have the drive especially once they get tired of the training.
Some of them give up and get frustrated whenever they can't achieve what they want in a short period of time. Relax, keep training until it becomes a part of your reflex.
Identify your strengths and what you are good at. Some people are good at striking, some are good at grappling, while some are good at both. Though it's better to master both.
Whatever it is, use the advantage that you have. After all, it's mixed martial arts - whatever works man!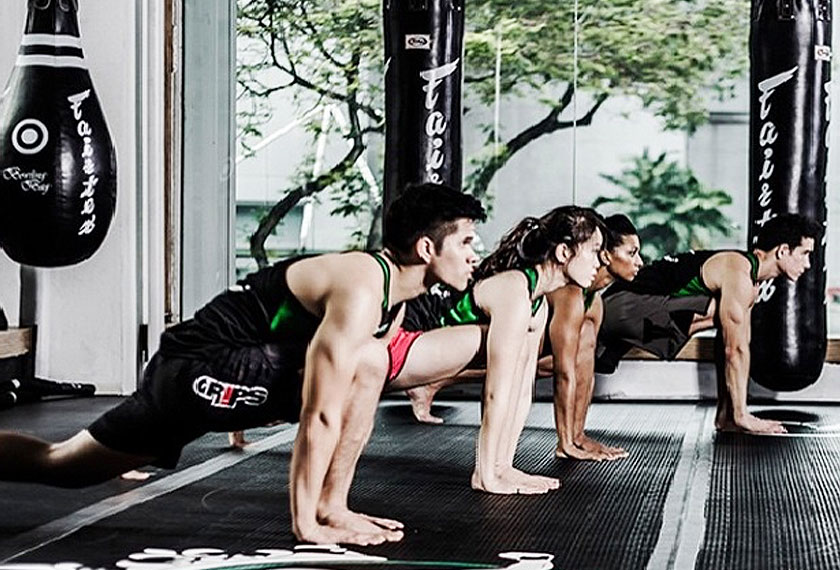 5. Tournaments
Now that you've trained for at least six months (consistently), it is time you enter the cage. There are many MMA tournaments in the country - the Malaysian Invasion Mixed Martial Art Fighting Championship (MIMMA), Ultimate Beatdown, F3, Warrior Fighting Championship, Northern Fighting Championship and Jesselton Fight League.
MIMMA is an all-amateur tournament open to Malaysians and foreigners aged 18 years and above, and it is a platform to produce local international standard fighters, preparing them for higher level challenges.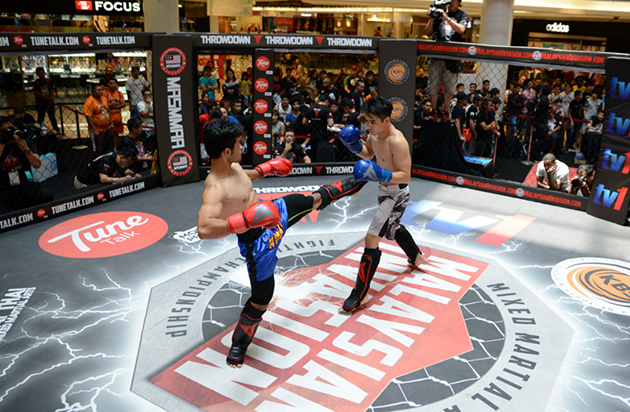 The tournament was founded by Youth and Sports Minister Khairy Jamaluddin and Tune Talk CEO Jason Lo and since 2013, and currently has become the largest amateur MMA tournament in Asia, if not the world.
It has also produced professional fighters who are now fighting at ONE Championship, namely Keanu Subba and Agilan Thani.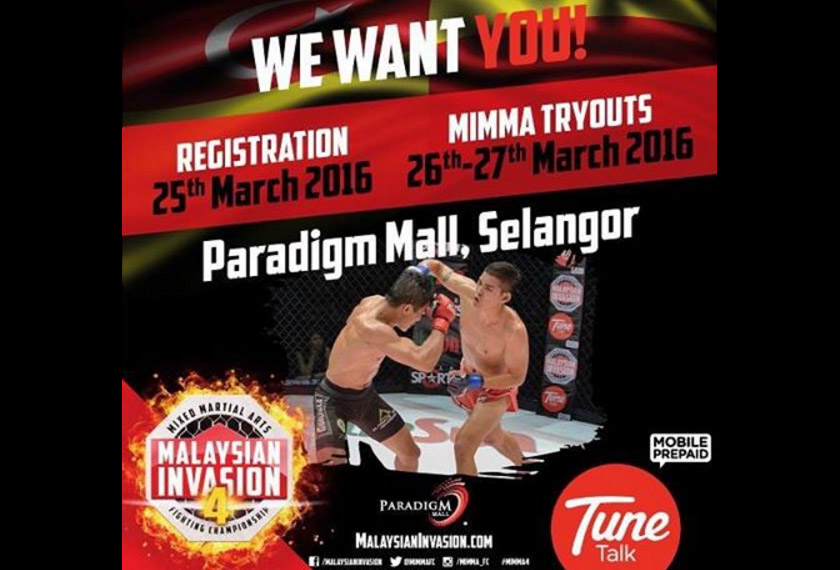 Another exciting promotion is the Ultimate Beatdown. It is the country's pioneer in MMA and longest running promotion which began in 2010 in Johor Bahru, producing some of the most talented and fierce fighters in Malaysia.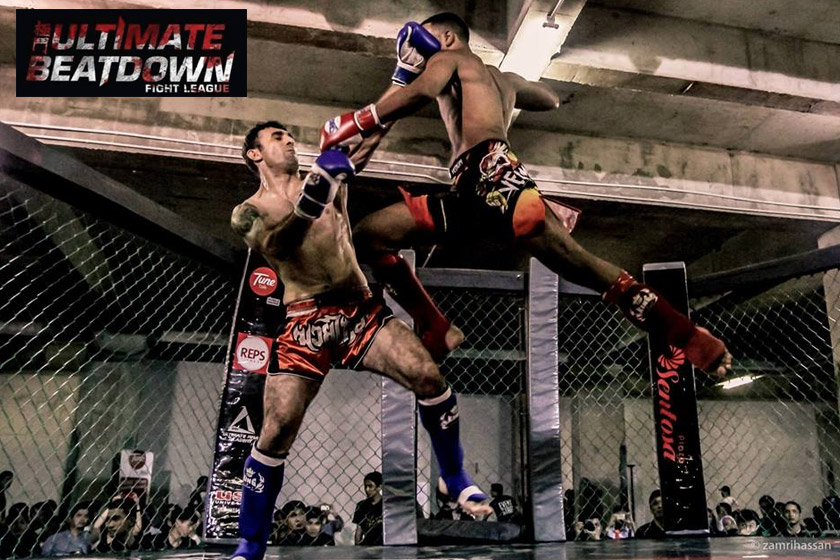 So there you have it, the five you need in order to become an MMA fighter. (
Warning:
Do not enter a tournament after just few weeks of training.)
And oh while you're at it, groom yourselves a bit as a many MMA fighters have the best looking features.
Good luck!