KUALA LUMPUR
: Noah Baumbach's comedy-drama,
While We're Young
is an insightful and hilarious movie that takes age as a factor to everything for a couple nearing the mid-life crisis.
Josh and Cornelia Shrebnick played by Ben Stiller and Naomi Watts, are childless and no longer youthful. They only realised this and they truly feel the mid-age effect creeping in them, in their 40's - that they were not what and how they used to be.
Josh is a documentary film maker who is struggling to finish his latest documentary which is in its 10th year of making. The subject of the unfinished documentary seeks to find answers to problems that Einstein never solved. Since Josh didn't look like how he looked ten years ago, when he started the documentary, Josh found it almost impossible to cut in between shots, editing and putting sense and time together for his project. And at the same time, to make ends meet, Josh teaches film studies to the younger students and documentary enthusiasts.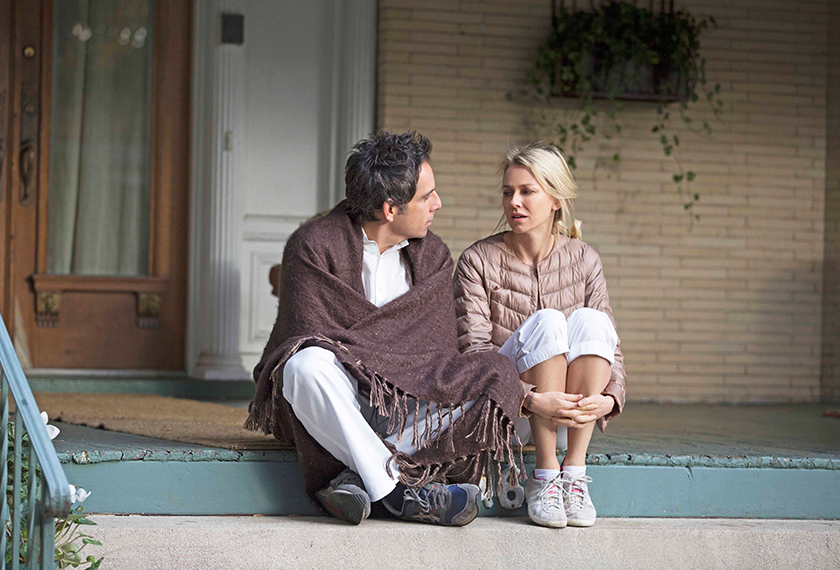 Ben Stiller and Naomi Watts as Josh and Cornelia Shrebnick, a childless couple looking for the meaning of life in times of mid-life crisis. All photos courtesy of TGV Pictures.
Cornelia is the opposite of Josh. She is steadfast, cheerful and modest; who has come to terms, yet often wonders her state of childlessness. Cornelia is also the daughter of the famous and accomplished documentary –film producer, Leslie Leibart, played by Charles Grodin.
While most would think that a couple without children would live spontaneously, the Shrebnicks are really mundane and instinctive. Their regular and calm marriage became shaky when they crossed path with a couple in their 20s whom Josh met during one of his classes.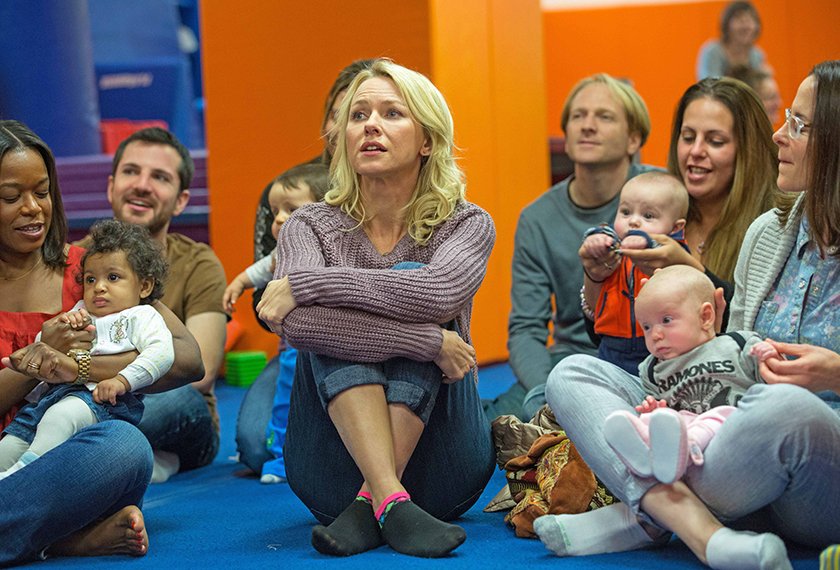 Naomi Watts as Cornelia, in one of those depressing moments of a childless woman who opted to be surrounded by children
Jamie and Darby Massey, played by Adam Driver and Amanda Seyfried are a free spirited and trendy couple who admire Josh's film-making and they aspire to become just like Josh and his wife Cornelia.
One thing lead to another, the Masseys taught the Shrebnicks to let loose and be carefree. The two couples hang out together and started doing things that revived Josh's internal youthfulness.
Cornelia, on the other hand, while surrendering to the activities of the young and the restless which includes hip-hop dancing classes, is dubious over the Masseys' intention. Cornelia felt something is amiss and inconsistent about the things Adam said and does.
It turns out that the Masseys are not fully honest about being friends with the Shrebnicks. The Masseys are in it to gain their very own fame in film making as well, while riding on the Shrebnicks' background and success story.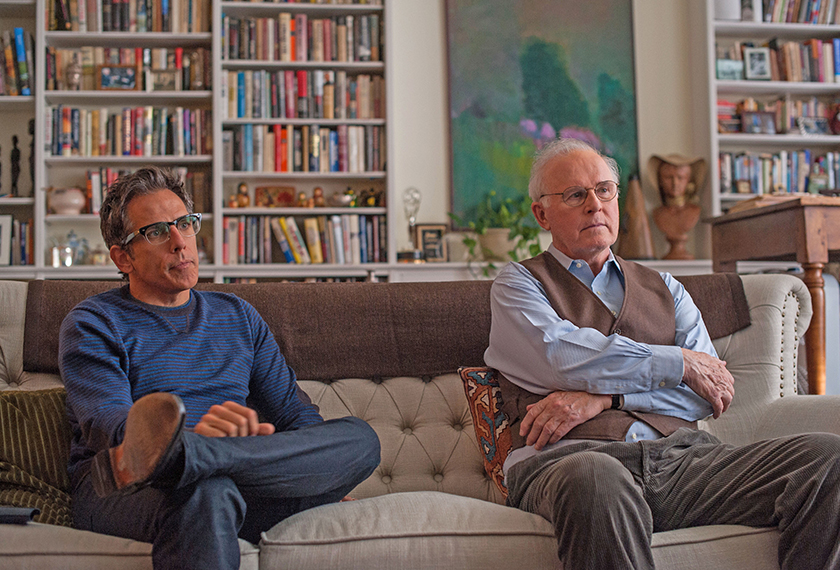 Ben Stiller as Josh Shrebnick with father in-law Leslie Leibart, played by Charles Grodin who can't seem to see eye to eye in While We're Young
Though many expected Stiller to take on a new and different role, he is however stuck with the template role of the nerdy, former successful person who is constantly self-searching in this one.
Baumbach really laid it out slow on the differences between the two generations in this film – couples in their forties versus couples in their twenties. This film depicts the exploration of age and stage that is downright funny, witty and at times brutally true and at times ridiculously straightforward and dark.
Cast:
Ben Stiller, Naomi Watts, Amanda Seyfried, Adam Driver
Directed and written by
: Noah Baumbach
Release date:
July 2, 2015 (TGV Pictures)
Watch the trailer here: