KUALA LUMPUR
: Today marks the third death anniversary of the world's most beloved songbird and and this is a tribute to the amazing producer, actress and model - Whitney Houston.
An undeniable talent paired with mesmerizing beauty, whose vocals and music inspired not only her fans but countless others around the globe, Whitney Houston never ceased to appear in the hearts and minds of all walks of life.
As one of the world's best-selling music artistes, Houston had sold over 200 million albums, singles and videos worldwide. She released seven studio albums and three movie soundtrack albums, all of them have received diamond, multi-platinum, platinum or gold certifications.
In 2009, the Guinness Book of World Records cited her as the most awarded female act of all time. She was frequently referred to as "The Voice".
Born Whitney Elizabeth Houston, she has the singer's blood running in her veins for her mother, Emily "Cissy" Houston is also a singer. Both mother and daughter had come together to show off their power combo with songs like 'Count On Me' and 'You and Me Against the World'.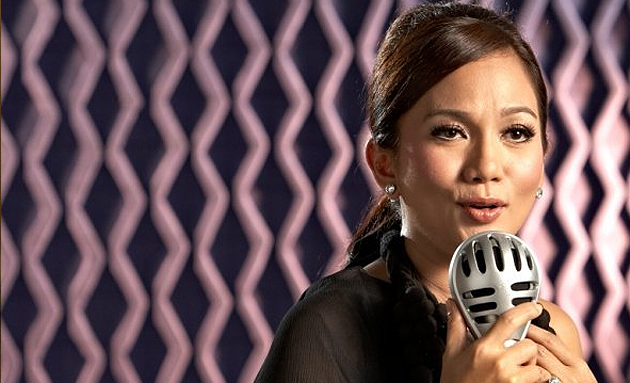 "There's no other singer like her," said Datuk Sheila Majid. - Photo Facebook
We spoke to Datuk Sheila Majid, Malaysia's Queen of Jazz who has nothing but respect towards this diva and like the rest of us, Sheila agrees that there can only be one Whitney Houston in this lifetime.
"Whitney Houston was the voice of the century. She not only inspired me but the whole world. There is no other singer like her. I have so many favourites but if I have to name one, it would be 'Miracle' also her duet with her mum Cissy Houston 'Count on Me'", said Sheila.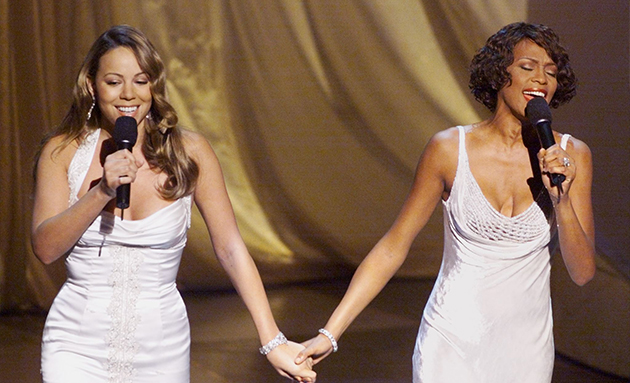 The duo of power vocals, Whitney Houston and Mariah Carey singing 'Miracle'. - Photo Facebook
As if she was born to impress the mass on stage, Houston, was not only an amazing songstress, she was also a great actress.
Who can forget Whitney's career-defining version of Dolly Parton's 'I Will Always Love You' which made it the biggest-selling U.S. single of all time (at four times platinum).
Parton wrote and first recorded it, almost 20 years before Whitney spent a then-record 14 weeks at the top of the singles chart in 1992-93 with what turned out to be her signature song which became one of the soundtrack for the movie 'The Bodyguard' which she starred alongside Kevin Costner.

'I Will Always Love You' is one of the biggest singles of the last 25 years. The song that defined her legacy. Source: YouTube
For Neda Kalip, who is a huge fan of Whitney Houston, she will always love the song 'I Will Always Love You' because that song truly exudes the meaning of love, all so sincerely and to top it off, Houston's vocal range was so powerful that she never failed to capture the hearts of listeners.
"No one can come close to what Whitney can do with her vocal chords, her star persona is incomparable," said Neda.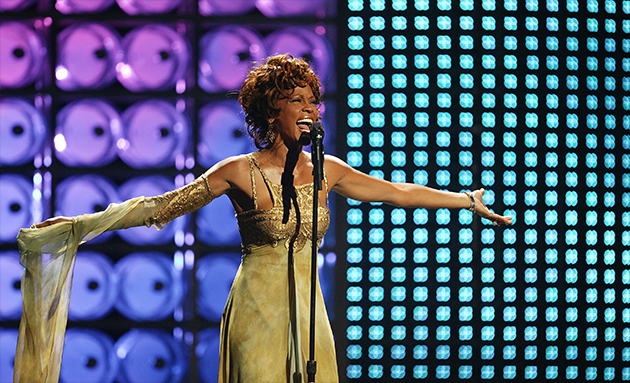 Whitney Houston never fail to capture the hearts of her audience. Photo Facebook
Houston was more than just a performer. She stood up for her fellow artistes and became a hero in their eyes and set a benchmark for the industry for all female artistes.
Back then, in the 80's, when MTV was coming into its own and received criticism for not playing enough videos by African-American artists, Houston followed the efforts Michael Jackson took and she broke the colour barrier for African-American artistes in America by becoming the first African-American woman to receive heavy rotation on MTV with the success of the "How Will I Know" video.
Following Houston's breakthrough, this niece of legendary singer, Dionne Warwick, has paved a path for other African-American women, such as Janet Jackson and Anita Baker, to be successful in popular music.
Malaysia's very own R&B sweetheart, Dayang Nurfaizah has nothing but great respect and warm love over Houston. Dayang's favourite song 'Why Did It Hurt So Bad?' from the movie Houston starred in 'Waiting to Exhale', sends shivers to her bones every time she listens to it. That is how good that song is.
"She is the greatest voice of all times, no one can sing like her," said Dayang.
With all these amazing things that Houston had done and contributed to the world of music, she can't escape life challenges - believed to have set her fate the way it did.
Her fame got the best of her when she conformed to drugs, when she was constantly scrutinised as a wife to singer Bobby Brown as well as a mother to Bobbi Kristina Houston Brown.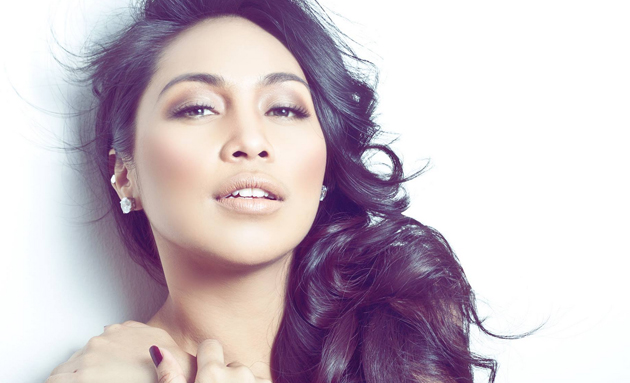 'No one can sing like Whitney," according to Dayang Nurfaizah. Photo Facebook

On February 11, 2012, the world was shocked by her death. Houston was found dead in her guest room at the Beverly Hilton, in Beverly Hills, California. She was only 48 years old.
The official coroner's report showed that she had accidentally drowned in the bathtub, with heart disease and cocaine use listed as contributing factors. News of her death coincided with the 2012 Grammy Awards and featured prominently in American and international media.
Today, though Houston's death stands sore in the heart of every music makers, stars and fans, but her heavenly tunes will forever live in the hearts of each and everyone of us.
So, what is your favourite Whitney song?
'I Wanna Dance With Somebody' is the writer's personal favourite song by Whitney Houston.
Source: YouTube