KUALA LUMPUR
: Sombre mood was evident as the remains of legendary actor Tan Sri Jins Shamsuddin were laid to rest at the Muslim cemetery in Hulu Klang this morning.
Earlier, the remains were taken to Al-Ridhuan Mosque in Hulu Klang at about 9.30am for funeral prayers before burial at about 10.30am.
Hundreds of people consisting of family members, fellow artistes and friends converged on the cemetery to pay their last respects to the dashing Malay film hero.
Jins' son, Putera Hang Jebat, 30, described his father as a strict disciplinarian when dealing with his children.
"My father was serious in matters involving our education. He was strict, but was also loving," he told reporters when met at the Muslim cemetery.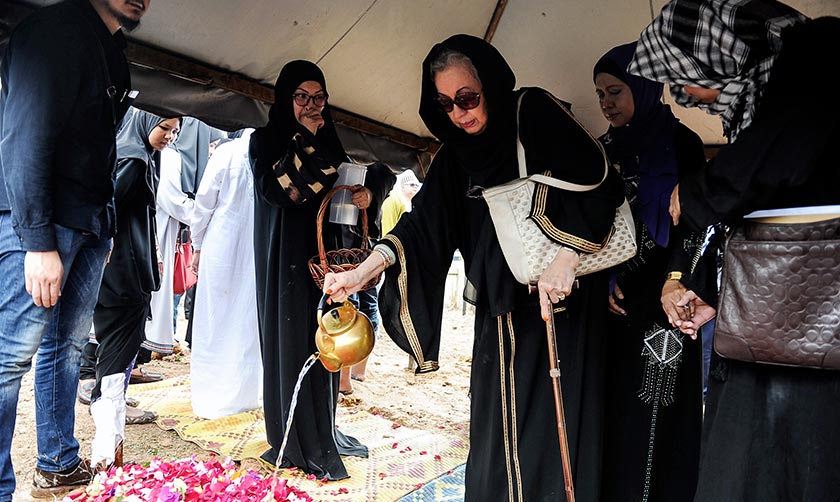 Putera Hang Jebat said Jins hopes that more local artistes would further their studies in the arts to take the Malaysian arts industry to a higher level.
"My father wants the local artistes to be knowledgeable," just like him who has a PhD degree.
Meanwhile, actor Zul Ariffin,31, described the death of Jins Shamsuddin as a big loss to the Malaysian film industry.
"I learned a lot of acting from him although we never acted together. Jins Shamsuddin is my mentor," he added.
Also present at the cemetery was Minister in the Prime Minister's Department, Datuk Nancy Shukri.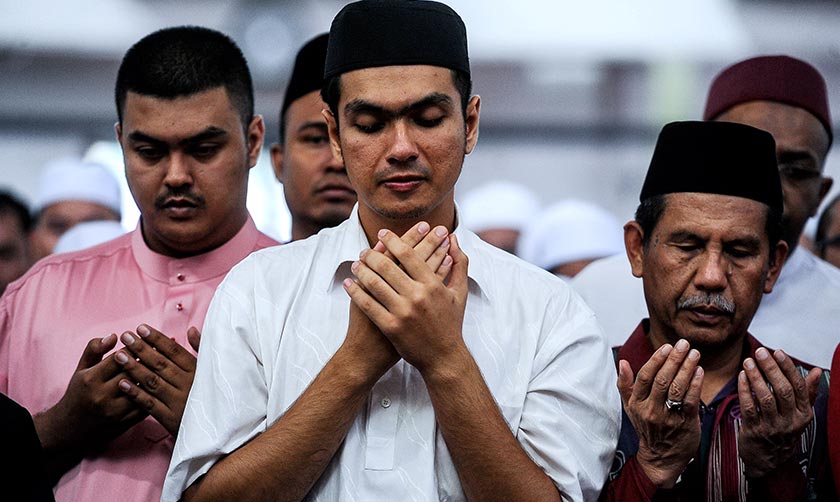 Jins Shamsuddin died on arrival at a clinic in Taman Melawati here, yesterday. He was 82.
READ: Legendary actor, Jins Shamsuddin dies

READ: Jins Shamsuddin: 'Bukit Kepong, 'Ali Setan' still linger in our memory - Netizens
READ: Jins Shamsuddin's passing great loss to Malaysia - Salleh
Born Mohamed Zain Shamsuddin was born on Nov 5, 1935 in Taiping, Perak, the Malay film hero turned politician was a two-term Senator from 2004 to 2011.
He was awarded the Seniman Negara (National Artiste) by the government in 2009 for his endless contribution to the development of the Malaysian film industry.
Jins Shamsuddin was survived Puan Sri Halijah Abdullah and three sons, Jefri Jins, Putera Hang Jebat and Putera Hang Nadim.