KUALA LUMPUR
: Theatre doyenne Datuk Faridah Merican is a force to be reckoned with in the theatre world, thanks to her indelible tenacity and undying passion in cultivating performing arts in Malaysia.
Dubbed as the First Lady of Theatre, Faridah's interest in performing arts begun when she was young and spurred by the creative environment she lived in.
The direct descendant of the Indian-Muslim trader, Kapitan Keling (Cauder Mydin Merican, the iconic personality behind the iconic George Town's Kapitan Keling Mosque), she was influenced as a child after watching regular staging of potpourri of bangsawan and Chinese opera.
Faridah credits her father, who is an English teacher as the important figure who introduced her to the fascinating realm of literature world.
"Growing up in Penang, I went to St George Girl's School and was fortunate to attend a school encouraged literature and therefore it became part of my performing arts base," Faridah reminisced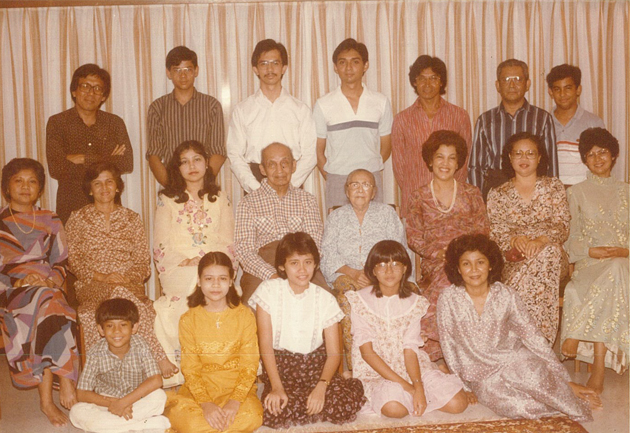 Faridah's parents' 50th Wedding Anniversary (1984) celebration
"I didn't know then that it (performing arts) would be a huge part of my life but I enjoyed it already then," the 60-something Faridah added.
While studying at the Kota Bharu Teachers Training College, her passion in theatre was reignited when she starred as Kate in Shakespeare's "Taming of the Shrew".
"That experience really did it for me," she said.
"Until today, I can still see that young man's face, and that slap that I gave him during the play," she laughed, referring to the romantic lead, Petruchio.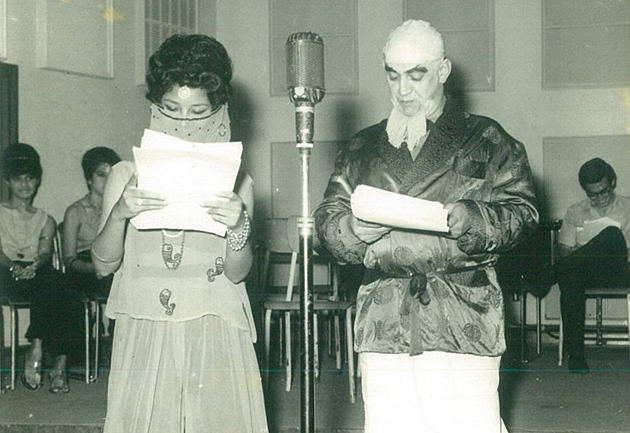 Faridah (left) performing a Christmas pantomime for Radio Malaysia back in the 1960s
Faridah's track record speaks volume. Her string of productions has been responsible in shaping Malaysia's theatre landscape in the 1960s and 1970s.
Her eyes sparkles each time she speaks about her experience working with theatre luminaries such as the late Krishen Jit and Datuk Syed Alwi.
Under their able directorship, Faridah has starred in leading roles including the highly-acclaimed "Alang Rentak Seribu" and Usman Awang's romantic epic, "Uda dan Dara".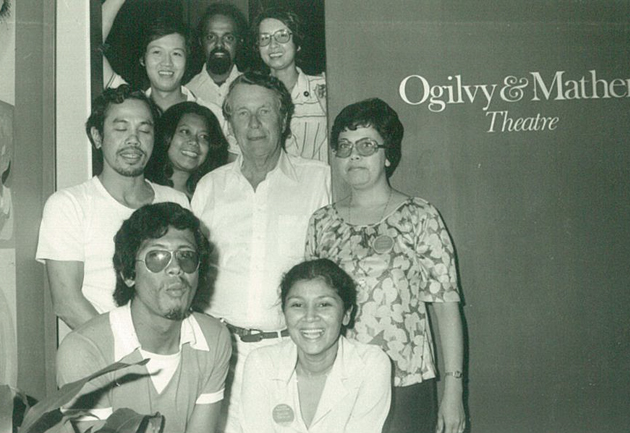 Sharing light moment with colleagues @ Ogilvy

Faridah, who is married to producer-creative director husband, Joe Hasham also admits that excellence in the performing arts is imperative to place Malaysia on the world map.
Together with her former actor-husband Joe Hasham, Faridah continues her crusade to empower young talents in Malaysia to appreciate the arts.
Faridah-Joe union spawned The Actors' Studio, the 100-seat experimental theatre space at Plaza Putra in Dataran Merdeka in 1989.
"When I met Joe I felt it was the right moment, right combination of talent and the right combination of two people," said Faridah of her husband, who graduated from Australia's National Institute of Dramatic Art.
"Joe was a trained actor from Australia and I am an untrained actor. We realised that we cannot do theatre in Malaysia without having a proper company and space," she said, a picture of Joe and her cut out in a heart-shape, pinned to her notice-board in the background.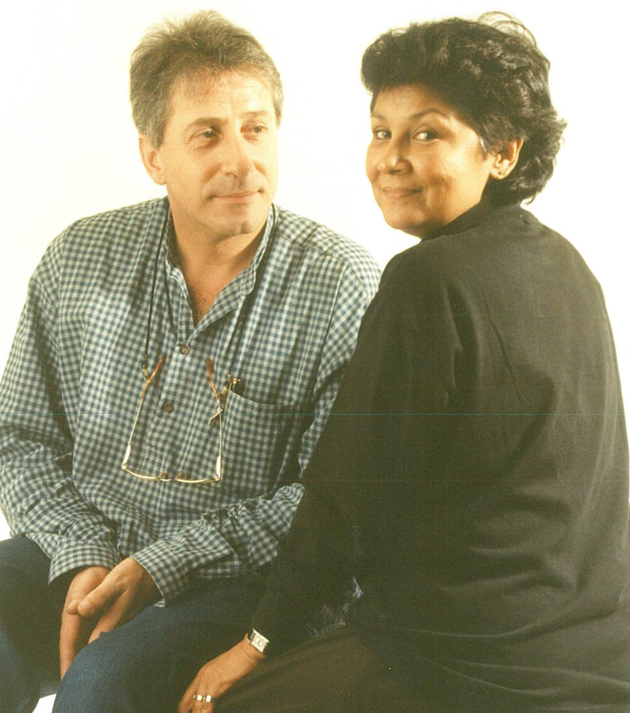 The perfect Joe-Faridah union
TAS is lauded as the first privately-owned and operated theatre venue in Malaysia and has been monumental to the growth of the industry since its inception in
"The feeling was great because it (TAS) was located underground," said Faridah of TAS, which after it was established attracted theatergoers to cultivate the passion for local productions.
Unfortunately, TAS fell victim of Mother Nature when the 2003 floods destroyed the complex in Plaza Putra, Dataran Merdeka yet the calamity did not deter this lady in pursuing her passion in theatre.
Faridah and Joe moved on to establish the Kuala Lumpur Performing Arts Center (KLPAC) also known
as PentasSeni KL located in Sentul, Kuala Lumpur. KLPAC is a collaboration between TAS, YTL Group and Yayasan Budi Penyayang.
"Joe and I both believe in teaching and passing on this info and talent and we firmly believe that it is important too we pass it on the young people of Malaysia," she said referring to the hundreds of students that have passed through their establishment.
For her endless contributions to the performing arts scene Faridah was awarded Darjah Dato Paduka Tuanku Ja'far by Yang Di-Pertuan Besar of Negeri Sembilan on his Higness' 83rd birthday.
In 2006, she received an Honorary Master of Letters at University Sains Malaysia 35th Convocation.
For someone who firmly believes the benefits of performing arts education, Faridah is a true lover of the performing arts and an epitome of inspiration in nurturing young talents.
Her motto: "I believe that you must enjoy everything you do. You have to love what you do."