BACK in the mid-1990s when I was a young corporate lawyer, I used to do a lot of work in South Africa.
At the time, the "Rainbow Nation", under the leadership of the African National Congress (ANC) chief and global icon Nelson Mandela was emerging from decades of apartheid.
It was a time of great hope but also fear and trepidation.
Could centuries of injustice be addressed?
Could such a deeply divided polity (currently over 57 million strong): African, Coloured, Indian and White be healed?
For a while, Mandela's magic worked.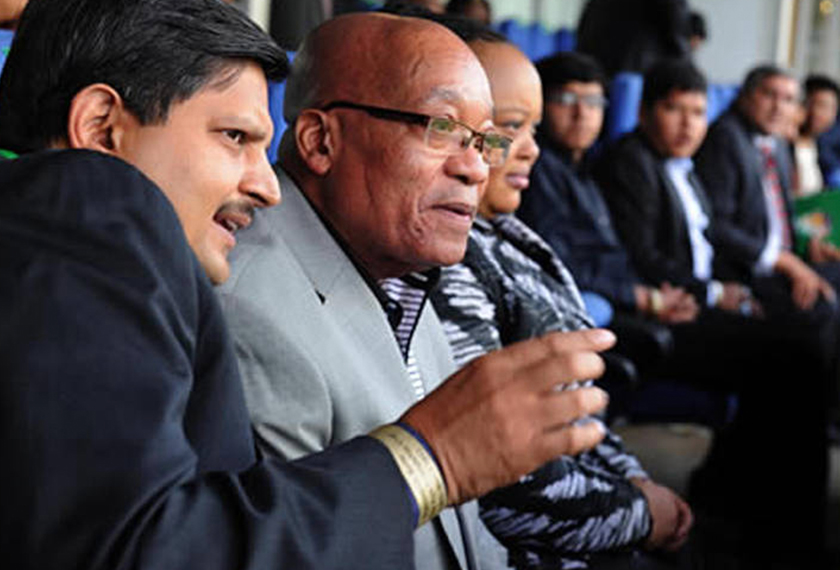 After over twenty-seven years in detention, he was able to use his political and moral authority to keep his nation at peace, preventing a racial conflagration.
I returned to Cape Town over the New Year, encountering a still-impossibly beautiful country: the Table Mountain directly opposite my hotel window, the vineyards of Stellenbosch and the crashing waves of the Atlantic and Indian Oceans.
However, today's South Africa has arguably stalled.
Unemployment's at 27% and the World Bank has recently predicted that the country's economy will only grow by 1.1% in 2018.
The vast, corrugated-iron-roofed shanty townships of Khayelitsha and Soweto—which we thought would fast-become a thing of the past, instead seem to have proliferated -- testimony to an increasingly grim future for the 80.2%-majority African community.
Ironically, South African corporates – partly because of these challenges – have become the continent's most dynamic players. The local tobacco barons, the Rupert's with Richemont have become global luxury goods players–owning a clutch of brands from Cartier to Montblanc.
But perhaps the most eye-opening is Naspers, a once much-reviled, pro-Apartheid Afrikaans media group based in Cape Town.
It later embraced the internet long before its global counterparts – acquiring a 46.5% stake in a then little-known Chinese online group – Tencent – back in 2001.
Fast-forward to today and Naspers is valued at USD85 billion, the most valuable company on the African continent.
All of this has taken place against a backdrop of ANC political dominance. In Mandela's era (as well as that of his standoffish successor, Thabo Mbeki) competence was the hallmark of governance.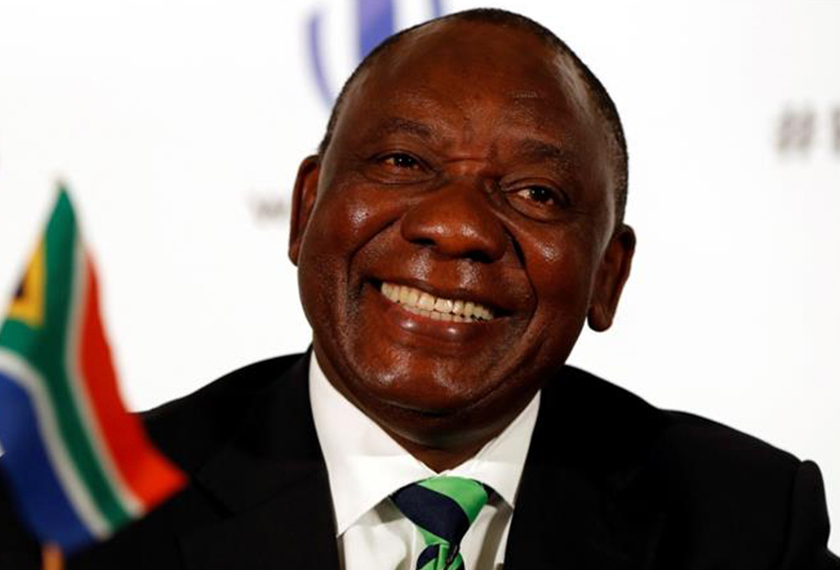 However, with the current mercurial and unprincipled President, Jacob Zuma, the institutions of state have been eroded from within.
Indeed, "state capture" has become synonymous with the ANC.
A term first coined by the World Bank, it seems to be on everyone's lips in South Africa—and is increasingly relevant elsewhere. Basically, it's a form of systemic corruption—allowing private interests to dictate state activity.
It has arguably led to the Zuma's fall from grace. He has been replaced as the all-important ANC head by Cyril Ramaphosa in December 2017 and there's talk that he could eventually be ousted from the Presidency too.
Known for his colourful, controversial personal life, Zuma's charisma was in stark contrast to Mbeki's sombre manner.
Moreover, as a Zulu (Mandela and Mbeki were Xhosas), his rise also signified reconciliation within the black community.
Zuma unfortunately has degenerated into a developing world caricature: a mixture of corruption, cronyism and racial politics.
In March 2016, the country's highest court ruled that he violated the constitution by spending taxpayers' money to upgrade his private residence with a swimming pool and an amphitheatre.
A former minister brazenly defended the renovations, claiming the pool was a water reserve meant for extinguishing fires. Zuma also faces 783 counts of corruption over an arms deal, but no charges have been pressed.
But the straw that arguably broke the camel's back was revelations of his involvement with the Indian-South African Gupta business family.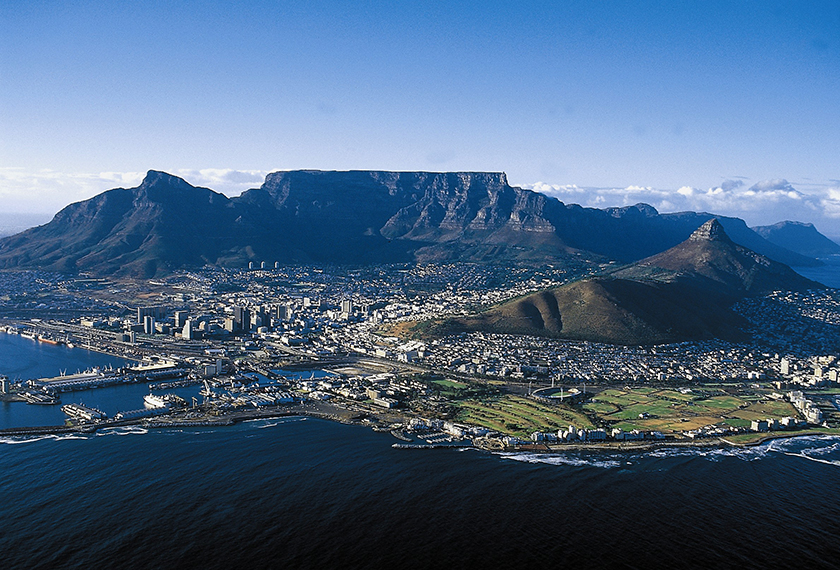 The Guptas were introduced to Zuma through his son, Duduzane Zuma. The family went on to bankroll Zuma's investment decisions, making them extremely wealthy.
In late May 2017, the emails of the Guptas, their businesses and associates were leaked by journalists in an expose known as the #Guptaleaks. The extent of the power they held over the state, especially in undermining its financial institutions, was laid bare. In some instances, negotiations over ministerial positions were carried out in their mansion in the tony Johannesburg neighbourhood of Saxonwold.
In December 2015, the respected Finance Minister Nhlanhla Nene was suddenly dismissed, apparently for opposing overspending on projects favoured by the Guptas.
Des Van Rooyen, a Gupta crony, was hired instead, but only lasted four days before he was replaced by another former Finance Minister, Pravin Gordhan, to prevent a total investor rout.
Zuma however then removed Gordhan in a controversial Cabinet reshuffle in 2017.
The cabinet upheavals shook investor confidence, with Standard & Poor's recently-downgrading South Africa's local currency debt to junk.
Despite some members of the ANC National Executive Committee asking him to step down twice in the past three years, as well as having multiple failed no-confidence votes lodged against him—Zuma held on.
However, his mendacity has left the ANC vulnerable to an extent unthinkable in previous years.
In 2016 elections, the ANC even lost the mayor-ship of Johannesburg – the country's economic powerhouse and a party stronghold.
Assuming Ramaphosa succeeds to the Presidency, he will face huge challenges bringing the badly-divided country together.
The massive disparities in wealth have not closed: 10% of the population own 90% of wealth, most of the former being white landlords. Average life expectancy is 62.5 years, the infant mortality rate is 35.5 per 1000 live births and most alarmingly, 18.3% of South African adults aged 15-49 are HIV positive.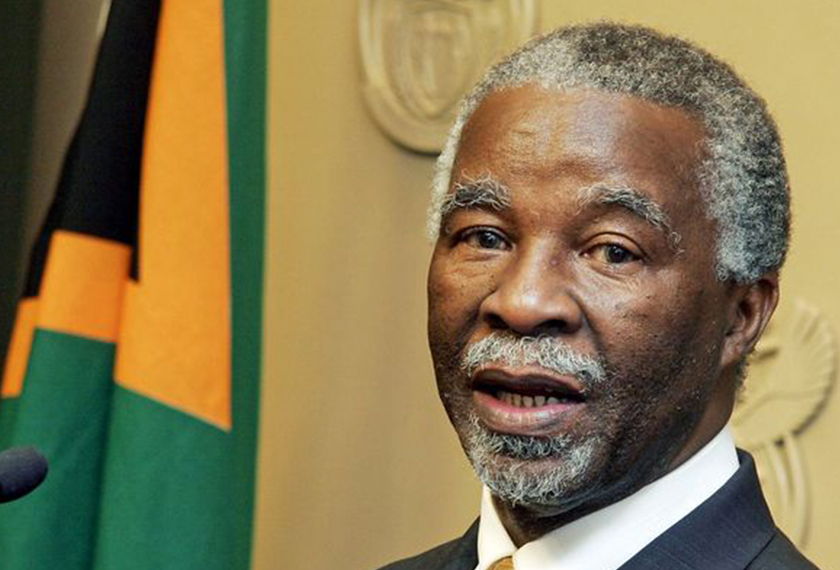 Despite this, it can be argued that South Africa's institutions, particularly its courts and media have remained robust and intact.
But the extent of the damage that the Zuma years have wrought to South Africa's body politic, its national psyche and international reputation have been considerable.
It is easy of course to dismiss South Africa as yet another basket case from a troubled continent.
But ask any honest Southeast Asian—and many will see disturbing parallels to our several nations.
South Africa's economic potential and natural resources are incredible. But mismanagement and rotten politics have hurt it as well as poisoned communal relations.
Doesn't that sound awfully familiar?