MALAYSIA is a young country. The median age is 28 (according to its Department of Statistics). And yet Tun Dr Mahathir Mohamad is its Prime Minister again at 92 (he turns 93 on 10 July)—more than three times older than the average Malaysian.
Given the vast discrepancy, how did the good doctor keep himself relevant—if not electrifying—to young Malaysians?
How did he succeed where younger politicians both in his Pakatan Harapan (PH) alliance and his erstwhile colleagues in Barisan Nasional (BN) failed?
The current love for throwbacks might have something to do with it.
Malaysians as young as their mid-thirties still remember—through rose-tinted glasses—the tail-end of his first premiership (1982-2003) and its achievements.
Pioneering infrastructure projects such as the Penang Bridge, the North-South highway and the Kuala Lumpur International Airport, along with the nation's rapid industrialisation will forever be linked with Dr Mahathir.
At the same time, a growing nostalgia for the certainties of his transformational era in office, combined with an amnesia for the systematic institutional failure of those times has worked to his advantage.
In Indonesia, a similar trend has been dubbed "SARS" ("Syndrome Amat Rindu Suharto" or "I Miss Suharto Syndrome").
Moreover, Dr Mahathir has not shied away from courting and being publicly associated with young politicians.
This in many ways echoes the manner with which he was once groomed—as a youthful UMNO upstart—by Tun Abdul Razak, Malaysia's revered second Prime Minister.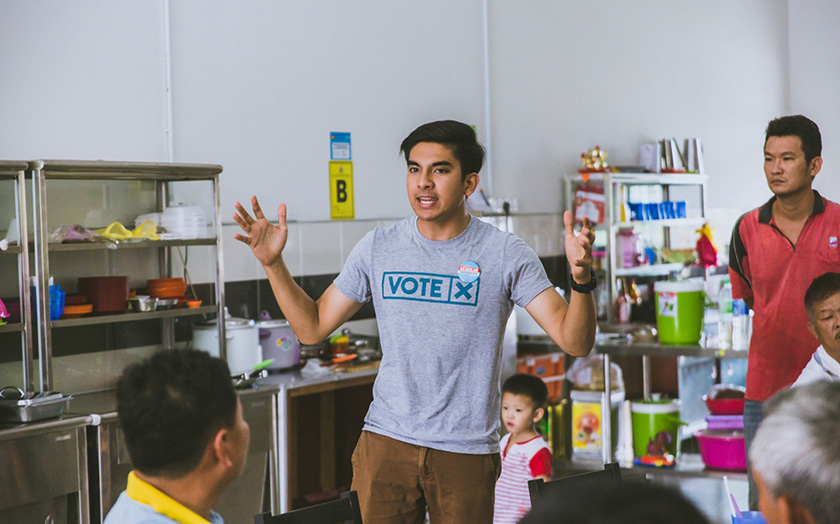 Syed Saddiq Syed Abdul Rahman, a tall, good-looking and well-spoken twenty-five year old has been a key part of Dr Mahathir's "youth strategy". For the past few years, this Johor-born neophyte has been the older man's near-constant sidekick.
Born into a middle-class family, Saddiq first came into the public eye as a champion debater—who later polarised the chattering classes by rejecting UMNO and embracing its splinter, Parti Pribumi Bersatu Malaysia (PPBM), which is part of PH.
In the process, he also turned down a chance for a Master's scholarship at Oxford to contest in Johor's Muar parliamentary seat. Once thought of as an UMNO stronghold, Syed Saddiq won the constituency with a thumping 6,953-vote majority.
But his role went deeper than that. Syed Saddiq helped to make the elder statesman seem more connected and in touch. Most politicians facing a similar challenge would have surrounded themselves with a host of young – but essentially anonymous – faces.
Through the Dr M-Syed Saddiq tandem, the nonagenarian highlighted a particular relationship— if not dependence—something that a millennial audience wedded to ideas of authenticity and credibility would have picked up on immediately.
PPBM's Youth Chief, Saddiq is almost always sighted next to or just behind Dr. Mahathir, whether in press conferences or social media posts.
To be fair, Syed Saddiq is more than just a pretty face (or prop) as some of his detractors claim.
With more than 987,000 Instagram followers (and counting), he also ran the then-Opposition leader's Facebook Live questionnaire sessions that featured contributions by young Malaysians from all walks of life.
Syed Saddiq also brought to light the difficult working conditions of the 400,000 Johoreans who work in Singapore face on a daily basis in order to make a living through his father's own experiences.
In a heart-rending video (which garnered 841,000 views on his Facebook page alone) his father related the sacrifices he made for his family's wellbeing, including undertaking 17-hour workdays.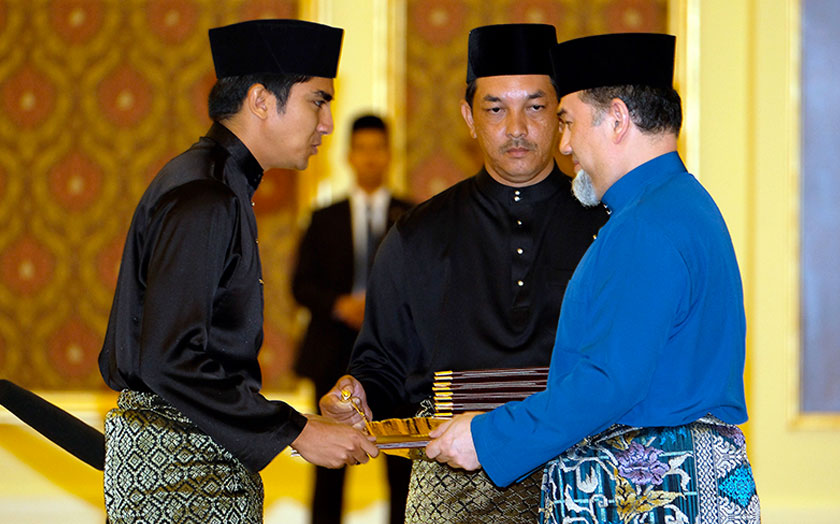 The rapport between Dr Mahathir and Syed Saddiq is clear. In one 29-minute YouTube video from earlier in the year, the two discuss how young Malaysians can benefit from learning English. At one point, Saddiq jokingly called Dr Mahathir "cikgu Mahathir" (literally, "teacher Mahathir") – something few would dare do.
Syed Saddiq, is on the rise. A Cabinet post is almost inevitable—making him one of Malaysia's youngest Ministers.
Nevertheless, it's still too early to canonise him as one of Dr Mahathir's potential "heirs" or "successors"—anyone who knows Malaysian political history knows what a poisoned chalice such an anointing would bring.
Can he survive the realities of government? Will his considerable charm be enough? Given the fickleness of public life and the speed with which the social media cycle passes can this moment in the sun, be sustained?
Saddiq will also need to prove that he has maturity and political guile to succeed beyond a Mahathir administration.
Moreover, despite their reverence for him, there are real divergences between Mahathir and young Malaysians, not only over classic wedge issues like civil liberties and social mores, but also more substantive ones like Malaysia's economy.
During the campaign, Mahathir's controversial comments about young graduates wanting to become Uber drivers or nasi lemak sellers—in effect, dismissing the entire "gig economy"—caused real offence among some sectors.
Syed Saddiq will hence be challenged to bridge such gaps when they arise. But then: can he? Will he?
Whatever the case—take it from someone who has seen generations of politicians across Southeast Asia come and go—watch this young chap.