"ON THE first day, we weren't too bothered because it was just gunshots. Marawi has always been very chaotic: family feuds or fights over women and money. They're called 'rido' (honour killings). When it's a 'rido', the police don't bother following up."
Twenty-five-year-old Ali Nur, a heavily-tattooed, well-built pedi-cab driver speaks in monosyllables. Glancing at Orick, his thirty-year-old wife, he rubs his forehead and eyes irritably as he talks about his experiences.
Orick, a fruit and vegetable seller is less expressive. Bare-headed, she quietly nurses one of their five small children.
"But on the second day, when the bombing started, it was really scary. We knew we had to leave. There were brownouts so we couldn't charge our hand-phones. We had no food. Then, the Maute sent people out to look for men to fight. I hid. They even sent their women door-to-door to search for fighters.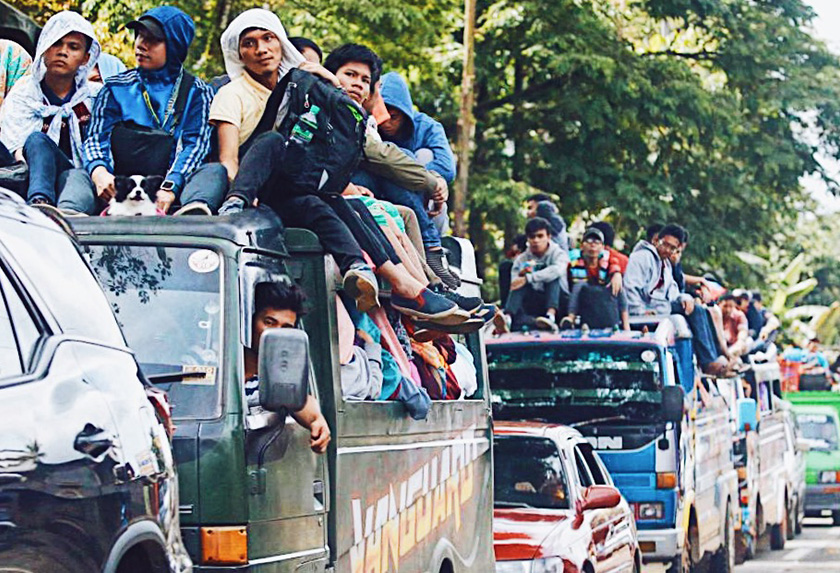 "Finally, on the third day, we escaped. I couldn't fit them all (he gestures to his kids) on my motorbike, so I had to leave it behind. We piled onto my brother-in-law's Hilux truck along with my wife's family. We could only bring the clothes we were wearing at the time."
"We didn't have much. But we've lost it all—at least PHP13000. The house was right in the centre of town in the Barangay Marinaut and that's been burnt down! I saw it on TV. I curse Marawi. I don't want to go back. I just want my children to go to school. I sell some of the canned foods they give us every day at the shelter to pay for their schooling."
We're about thirty-five kilometres from the centre of the fighting in Marawi, Mindanao. Here, in what's dubbed as the "Tent City", cheek-by-jowl with a fully-functioning high school, there are 169 families: 752 people.
Ali Nur has housed his family away from the crowded assembly hall, on a veranda immediately outside a classroom. The camp's location – just outside the industrial centre of Iligan, adds to a sense of incongruity. It's hard to imagine that there's a bloody conflict just up the road because Iligan (and the nearby Cagayan de Oro) is part of the booming Northern Mindanao business and logistics hub.
The region's 7.6% GDP growth surpasses the national rate of 6.9%. A vast Robinson's Place shopping mall has opened close by, loaded with air-conditioned shops and fast-food outlets.
When the fighting started in Marawi, most of its 200,000 residents fled to places like the "Tent City", just one of the many refugee centres across Mindanao. Many subsequently moved in with friends and relatives, but around 40,000 are left in the centres.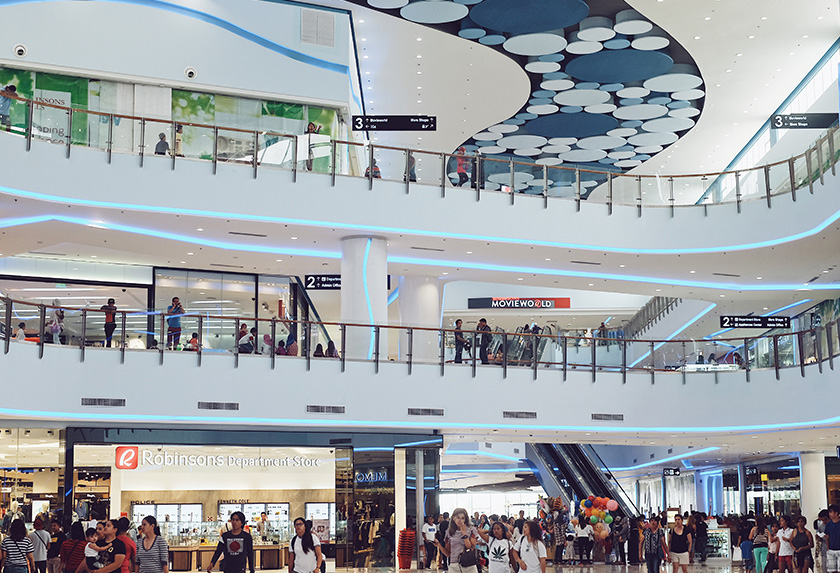 The camp itself is spartan but adequate.
The mood remains happy enough: most families have only been here since late May. They can cook; there are toilets and washing facilities. There's even a compact administrative hub at the entrance of an open-sided community hall. The bulletin boards are packed with information: children's drawings, a record of donations and committees – including one for complaints. One enterprising refugee has even set up a temporary "sari-sari" stall.
When I ask Ali Nur later about his elaborate tattoos and whether he was a gang member, he looks away before answering: "I wouldn't go home when I was a teenager. I was a bad boy. My father finally had to have me imprisoned for six months and that's when I got the tattoos. I only cooled down when I got married."
"My brothers are much more religious. I do attend Friday prayers but back in Marawi I was generally working or looking after the kids. Maybe I'm just too lazy to pray any more than that! Still, my father is very proud of me now that I have a family of my own."
Mindanao is a patchwork of local magnates: the former Davao Mayor and now President Rodrigo Duterte is a classic example. For nearly two decades, he ruled his city firmly, creating a rare haven of peace and prosperity. As Manila's authority fluctuated; men (and women) such as Duterte were literally the law in their respective bailiwicks. However, if you were to drive just a few miles from Davao, the "Pax Duterte" totally evaporates.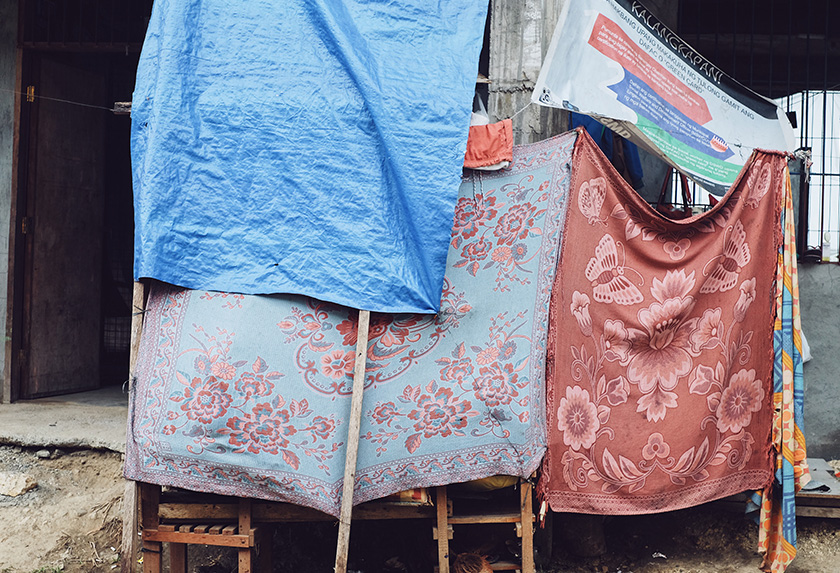 On the one hand, there is an "alphabet soup" of Muslim groups –from the MNLF to the MILF. Indeed, the Maute were an MILF splinter group led by Abdullah Maute, founder of a so-called "Islamic State" in Lanao. If that wasn't complicated enough, Mindanao is also a major theatre of operations for the Communist fighters, the NPA. It's a confusing blur of religion, ideology, separatism and criminality.
The Marawi conflict erupted in May when the Philippine government launched a manhunt to capture Isnilon Hapilon, the "Emir" of ISIS-affiliates in the republic. Hapilon forces retaliated by calling on their allies –including the Maute.
On 23 May, over five hundred fighters ambushed the Philippine Army at Camp Ranao, occupying several government buildings and taking civilian hostages. As hostilities raged, the city of Marawi quickly emptied. Despite this, Government forces have been unable to completely expel the militants.
Marawi is an enigma for many in the Philippines. Besides it being predominantly Muslim, there are a number of urban legends that reinforce the city's exceptionalism. Its inhabitants are said to be fiercely independent and generally resistant to authority.
Talking to locals has led me to see the conflict not as some huge civilizational show-down – ISIS attacking the Catholic Philippines – but more as an ultra-violent gangland conflict that has assumed a religious agenda.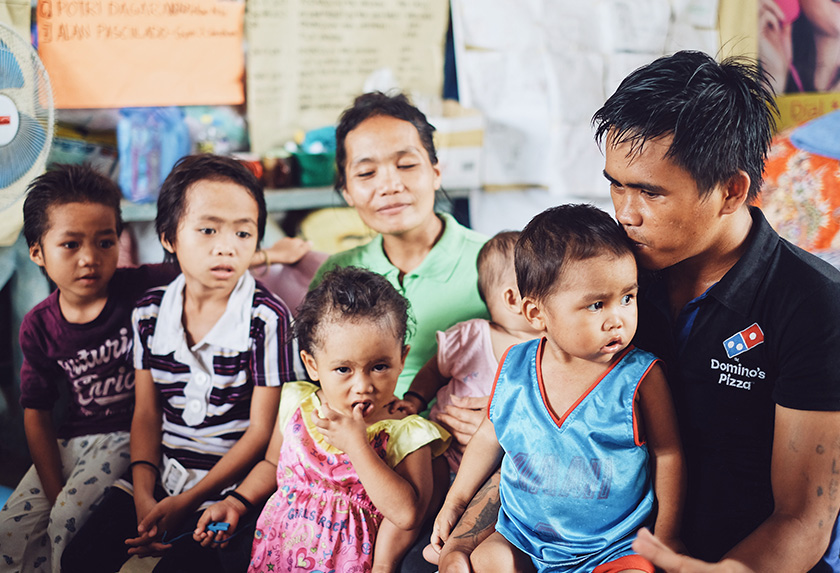 But for Ali Nur, Orick and their five children, the disruption is real enough.
Their lives have been uprooted, the children's education incommoded but thankfully not stopped entirely.
"Winning" the battle of Marawai and peace in Mindanao will ultimately depend on rebuilding the lives of the tens of thousands of refugees like Ali Nur and his family.