AS China continues its inexorable rise, global strategists are increasingly looking—and anxiously—to India.
Why?
Many are hoping that India, with its huge population and roaring GDP growth, will become a competitor to its northern neighbour.
In geopolitical terms, the Indians are expected to stand up to Chinese expansion in the Indian Ocean (in the guise of the One Belt One Road initiative).
Indeed, this week ASEAN leaders (perhaps a little opportunistically?) will be meeting in New Delhi with Prime Minister Narendra Modi to celebrate a quarter century of diplomatic relations. A sceptic might wonder if there is anything really worth celebrating.
Nonetheless the meeting is significant, because for Southeast Asia, India is IMPORTANT.
Our region has long enjoyed extensive cultural, religious and trading relations with the entire Subcontinent. Cities such as Georgetown, Yangon, Jakarta and Singapore have been deeply influenced by the many millions of sojourners who have crossed the Bay of Bengal over the centuries.
So even though many are now complaining about Modi's erratic leadership (witness his extreme Hindu nationalist rhetoric), plus his often-quixotic economic policymaking, Southeast Asia will be one of the biggest beneficiaries of India's rise—even if it isn't quite as stellar as previously imagined.
As ASEAN leaders prepare to head off to New Delhi, I've been immersed in a small but intriguing slice of Southeast Asian/Indian history—namely the Tamil Chulia Indian diaspora in Georgetown, Penang. I've been looking at Penang's Chulia community and how they've contributed to the growth and formation of Malaysia. My principal source has been Khoo Salma Nasution's authoritative work, "The Chulia in Penang".
Having fallen out of use in the early 1900s, "Chulia" is a term the Europeans used for South Indians who came to the Malay Peninsula by way of Penang.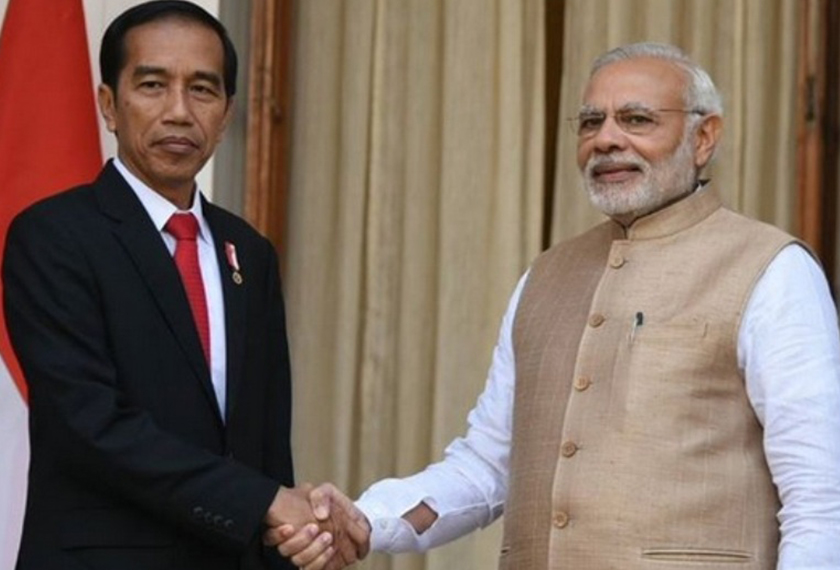 Of course, Indian influence had reached the region centuries beforehand, as evidenced by the UNESCO Heritage-listed, ninth-century Prambanan Hindu temple in Central Java.
Java's Muslim heritage is also associated with the legendary wali songo, the nine Muslim saints with reputed supernatural abilities who landed on the island in the 15th Century. Some historians have traced their origins to the Indian subcontinent's regions of Gujarat and Malabar, the cradle of Malayali Indians.
The "Chulia" first crossed the Indian Ocean from what's now known as Tamil Nadu in the 1700s. They were instrumental in building the island-state's economy and shaping its identity. The Chulia were predominantly textile traders. In fact, they drove an export/import trade of over 860,000 Straits Dollars (approximately over USD100 million) by 1830, double the opium trade.
With the establishment of printing presses, they turned Penang into a key intellectual hub. Moreover, their small otthukadai (sundry retail shops) also expanded across the Peninsula. Through wakaf (philanthropic endowments), the Tamil-Muslim community established nearly a third of Georgetown's mosques by the early 1900s, including the famous Kapitan Kling Mosque. From Penang, the "Chulia" reached across to Aceh and Singapore through trade vessels.
Even the region's names have Indian influences: "Jakarta", "Cambodia" and "Singapura" have their roots in Sanskrit words. "Cambodia" comes from the Sanskrit word "Kambuja", an ancient people in today's India mentioned in the ancient texts, the 'Edicts of Ashoka'.
Virtually every major culture in our region has also adopted Indian epics such as the 'Mahabharata' and 'Ramayana' into their folklore. It continues to leave an impression on contemporary culture in the form of Navin Rawanchaikul, a Thai artist of Indian descent, who has documented the lives of the Indian diaspora in his hometown of Chiang Mai.
Hence, it is a great shame that India (beyond Bollywood) has failed to seize its proper place in Southeast Asia's popular imagination.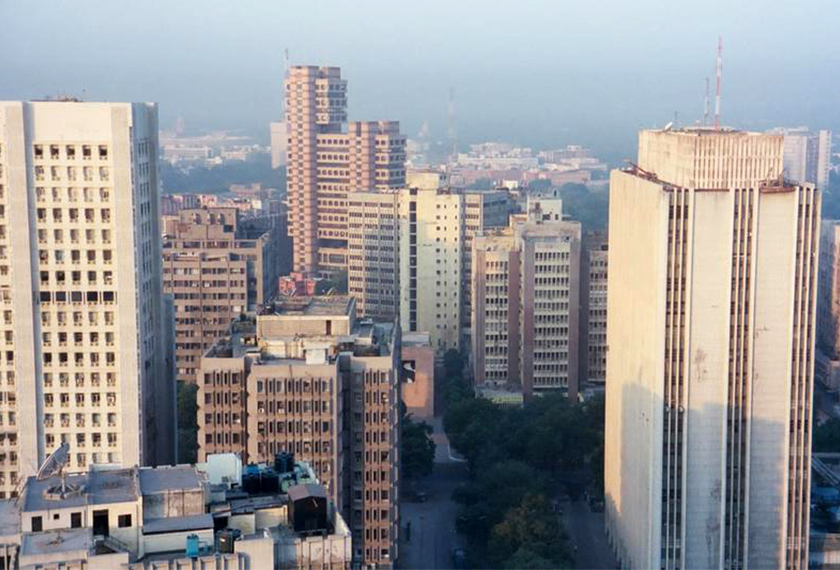 Looking ahead, ASEAN has much to gain in strengthening its friendship with the South Asian giant, which is home to 18 per cent of the world's population.
The International Monetary Fund recently projected that India's economic growth will pick up to over 7 per cent this year, outpacing China's expected 6.8. Furthermore, the World Economic Forum predicts that India will be second only to China as the world's biggest economy by 2050.
Combined, ASEAN and India's populations make up almost a third of the world's. Together, their GDP would total to USD3.8 trillion.
More than two-thirds of India's USD10 billion-imports of palm oil come from Malaysia and Indonesia. Last year, it imported 3 million tonnes of palm oil from Malaysia and more than 2 million tonnes from Indonesia. Indeed, Indonesia's biggest trade surplus is with India, at USD10.16 billion.
Meanwhile, the Philippines' dynamic BPO sector competes head-to-head with its Indian counterpart's—generating USD28 billion to India's USD30 billion.
Indian tourists are also just as lucrative as their Chinese counterparts. For example, Indian tourist arrivals to Indonesia grew by 39 per cent last year, the highest among origin countries.
Whilst many question India's (and Modi's) commitment to democracy, I am convinced that it will remain so.
While its independent public institutions and free press have come under attack, they should be able to check the worst of its elite's excesses.
Additionally, India's diverse democracy presents an alternative for our region to aspire to than ethnically homogenous, one-party China.
It would be very unwise to think that China's long-term influence on the region eclipses that of India's. In fact the opposite may well be the case and we in the region would be well-advised to remember this.
So while we must be wary of India's internal political stresses, it is also a reality our region must contend with just as much as China.
The challenges are many, but so are the rewards of re-engaging with this familiar stranger.
NOTE: Follow Karim Raslan on Twitter @fromKMR / Instagram @fromkmr