LAST weekend's AFF Suzuki Cup Final in Bangkok was a dramatic showdown between Thailand's highly-motivated squad and Indonesia's Garudas – Asia's most improved and gutsy team. With Thailand squeaking through to victory in front of a screaming crowd at Rajamangala Stadium, spare a thought for Malaysia's team, the Harimau Malaya—currently 156th in the latest FIFA World Ranking and defeated by both Vietnam and Myanmar in earlier rounds of the Suzuki Cup.
Of course, much has been written about how Malaysian football has declined since its glory days in the 1970s and 80s. Figures such as Santokh Singh, Mokhtar Dahari, Soh Chin Aun, James Wong and R. Arumugam remain hallowed even today some thirties years after they stopped playing professionally.
Now, I'm no football pundit and the AFF tourney is not exactly the World Cup, but I'm fascinated by the impact sports has on a country's national mood or psyche - even the health of its body politic.
Maybe it's a little far-fetched, but the correlations can be compelling. Witness the almost in-tandem travails of Brazil's team (including losing 7-1 to Germany in the 2014 World Cup) and its former President Dilma Rousseff, whose long-drawn impeachment began shortly thereafter.
Malaysia's own political squalls are well-documented. Indeed, the turmoil we have been going through has left many people very depressed at the country's downward trajectory - matching the national football team's unending decline.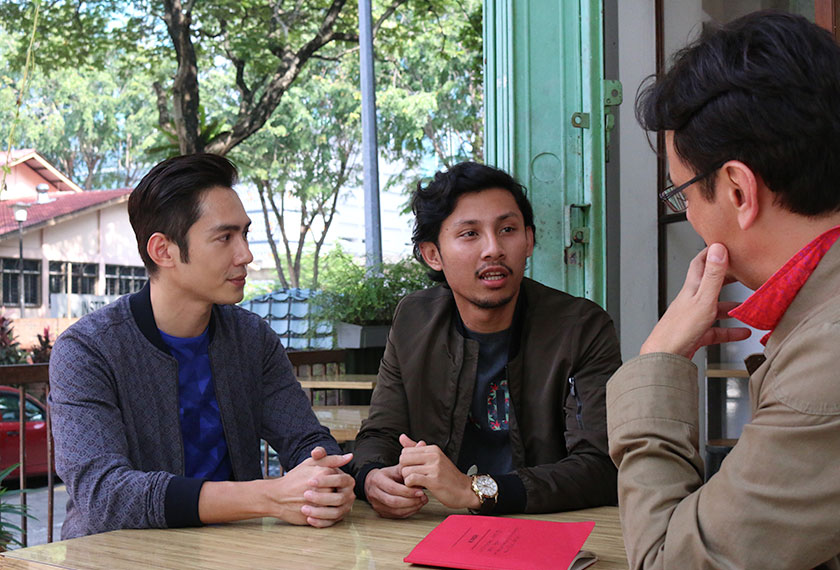 It was interesting therefore that in January earlier this year, Malaysians were presented with a film that claimed would make us 'Believe Again'. This was "Ola Bola", an Astro Shaw production, (I should add that Astro is also a sponsor of Ceritalah ASEAN).
Loosely based on the group of legendary Malaysian footballers mentioned above, 'Ola Bola' charts the way a ramshackle band of young men from diverse backgrounds – the classic Malaysian mix of Malay, Indian and Chinese (plus one East Malaysian, a Sabahan) bonded together to form an unbeatable national soccer team that was confident enough to take on and defeat soccer giants such as South Korea.
With an attractive multiracial cast and an emphasis on Malaysia's 'strength in (racial) diversity', the film presents an upbeat and positive view of the country's potential – quite at odds with the current spate of negative headlines.
Again, whilst I'm not much of a football expert, I very much enjoyed the flick. Later on, I managed to sit down with some of the team behind it, including the film's director, Chiu Keng Guan, as well as the actors JC Chee (who plays "Chow Kwok Keong" or "Tauke") and Luqman Hafidz ("Ahmad Ali").
The son of a lorry driver and a home-maker from Batu Pahat, Chiu has been responsible for some of Malaysia's biggest box office hits, including 'The Journey'. Having studied film in Beijing, he's a great believer in the formalities of film-making – the vocabulary and grammar of telling visual stories. Moreover, he's someone who trusts implicitly in fate.
"As a director we don't create a movie. Instead, I believe it's a story waiting to be told and I was fortunate enough to be selected to make it happen. Besides, I love football."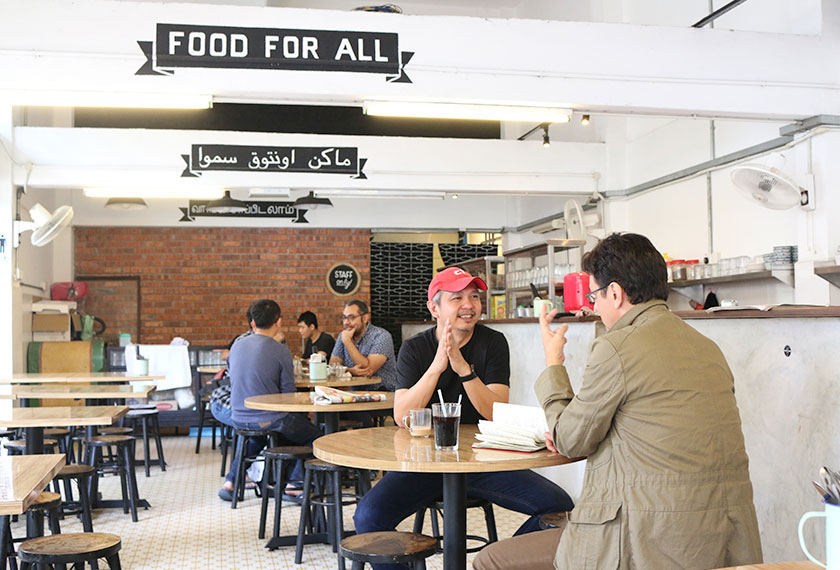 Chiu sees Malaysia as being very unique. In film-maker's jargon, he talks of how a panoramic lens placed on the country as a whole presents a quintessentially Malaysian experience -- which is what he aimed for in "Ola Bola". At the same time, he argues that a zoom lens focusing on the Malay or Chinese communities exclusively (such as in "The Journey") provides a similarly Malaysian experience even though there may be a total switch in terms of language and/or culture.
His youthful cast share his enthusiasm. Speaking of his role, Luqman notes: "Ali means a lot to me. He makes me a better Malaysian and has become a source of strength in my life by reminding me to never give up."
As for JC, art also imitated life: "How did I get into this character? I had to prepare… I had to be like a captain. Whenever there was a fitting or if we had to put on makeup, I would be the first person in the fitting room to get myself ready to show that this is how a captain should be. I had to show my responsibility to the rest of the team and the cast so they could feel like we are in a team. This is what I learned from that character. If you want to be a leader, you have to give it all you can. Try your best. You have to be on time. You have to be responsible. So this is what I did and it's affected me a lot."
Whilst many critics decried the film's avowedly positive 'take' on the country's problems there's no denying that it's a well-constructed, heartfelt and heart-warming picture that's worth watching.
"Ola Bola" is also a reminder that, whatever Malaysia's problems (and they are many), the key to unlocking the country's strengths lie in teamwork across the racial and religious divide. The Malaysian Dream is badly dented but not totally destroyed.
READ: Ceritalah ASEAN: The flower growers of Nam Dinh

READ: Ceritalah ASEAN: Meth, syabu, ice, crystal

READ: Ceritalah ASEAN: Jakarta and the Javanese

READ: Ceritalah ASEAN: The King is Dead

READ: Ceritalah ASEAN: Better call Tharman