MUSEUMS have always been both window and mirror: they provide a lens into our society while also functioning as a way to reflect upon our own lives.
They have played an outsized role in shaping culture, often with political purpose; the National Palace Museum in Taipei forms part of Taiwan's claim that it is the "real China", while the Vietnam National Museum of Fine Arts presents what it considers to be works exhibiting the "national character" of the country.
In Southeast Asia, such institutions have usually been dominated by the State, pushing a certain narrative forward.
That situation is quickly changing, with what may be a cultural movement sweeping the region.
In the past decade, numerous private contemporary art collections open to the public have sprung up: The MACAN in Jakarta, Ilham Gallery in Kuala Lumpur, The Factory in Ho Chi Minh City, the MAIIAM in Chiang Mai, as well as Bellas Artes and the Pinto Museum in Manila, amongst others.
Featuring regional artists and tackling themes that resonate with their local contexts, these museums are putting Southeast Asian art and issues into the spotlight.
For instance, the MAIIAM held a bold exhibit on representations of the Patani region—a place fraught with long-standing tensions between Muslims and Buddhists—capturing images of life in Southern Thailand.
While funded by wealthy backers (case in point: the MACAN is founded by Haryanto Adikoesoemo, president of the chemicals and logistics company AKR Corporindo while the Pinto is the collection of Dr. Joven Cuanang, the former director of the private St Luke's Medical Centre), these new institutions have been characterized by their outreach to the public.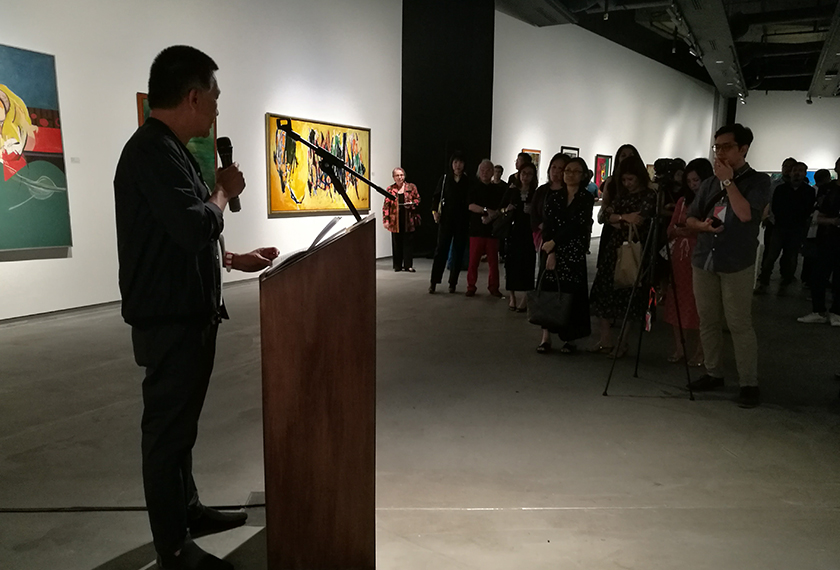 Entry into Ilham Gallery and Bellas Artes is free of charge while admission to the other museums don't cost much more than a regular movie ticket.
All of these venues also regularly host programmes. The MACAN has a more educational agenda with guided tours, drawing sessions, and family-centric events. On the other hand, Ilham draws on broader cultural streams to include music performances, academic talks, and film screenings.
Well-curated and conscientiously designed, these spaces also offer places of contemplation away from the overwhelming energy of the city.
Some of them, such as the Pinto Art Museum in Antipolo an hour away from Manila, are so inviting that they have become hotspots for couples looking for an idyllic weekend.
Likewise, the sleek and welcoming MACAN is so popular that the museum must employ crowd control at times.
In today's social media crazy society, it goes without saying that the art gallery is also a magnet for the avid Instagrammer seeking to participate in a bit of culture.
These developments come in an environment where contemporary art has often been regarded as indulgences driven by elites.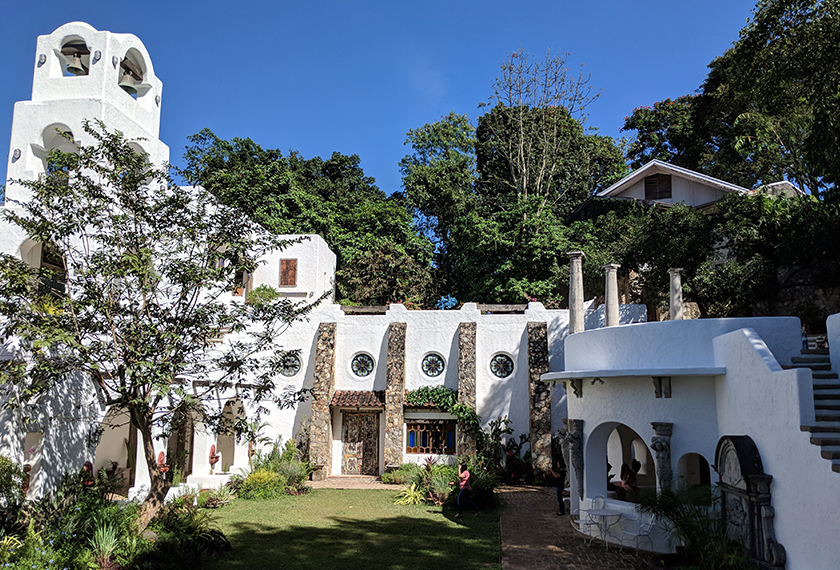 While class divides remain, the teams behind these sites have made every effort to be accessible to the general public.
This is a vast improvement over the at best, underfunded and at worst, downright inept government-run art programs. One is reminded of the fiasco at last year's KL Biennale, when heavy-handed censorship prompted seven artists to withdraw from the show.
In contrast, the relative freedom of expression provided by these private initiatives has been refreshing.
For example, Bellas Artes is currently displaying an exhibit by Filipino artist Cian Dayrit that highlights the history and mythology of the Ayta Magbukun community of Bataan, an indigenous people who have been deeply marginalized.
Last year, Ilham Gallery also featured art by and about migrant workers. These voices from the periphery are given a platform that otherwise would be ignored by more conservative curators.
Each of these spaces has their own bent and together they provide a compelling array of lens into Southeast Asia. These narratives are not disparate; on the contrary, they interact with and enrich one another.
For instance, this coming March, the Pattani Semasa exhibit is traveling from Chiang Mai to the Ilham in Kuala Lumpur and in the context of Malaysia—where the question of the Thai border and Muslim Thais has always been politically sensitive—the works will be viewed in a different light.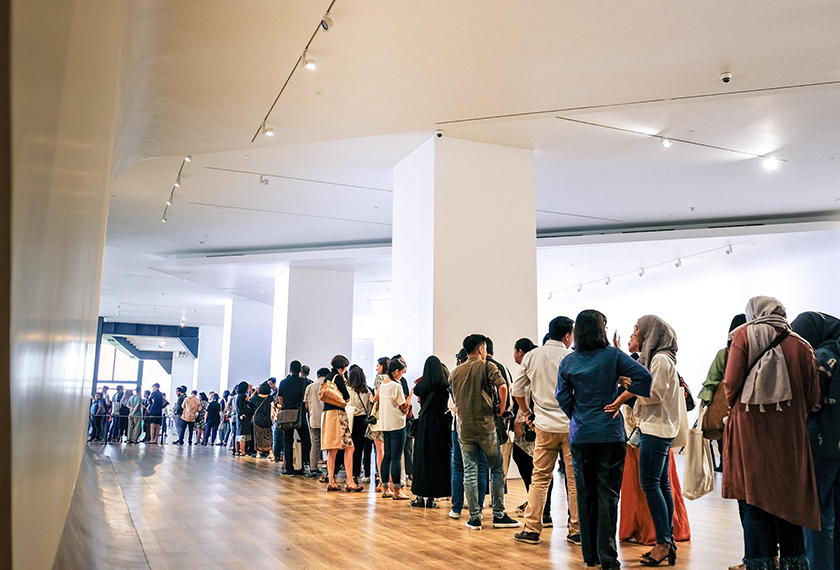 The institutions and their programming challenge ourselves to ask: What does it mean to be Southeast Asian?
In this manner, these public spaces are democratizing our collective identities.
Where national institutions reaffirm the status quo, these places provoke us to question ourselves.
By featuring a diversity of voices, the new spaces offer a more expansive, ground-up and rooted perspective into our region.
They push us to reassess ourselves, to not be complacent, to think: virtual laboratories of identity.