KAREN Davila is the Najwa Shihab of the Philippines. Or rather, Najwa Shihab is the Karen Davila of Indonesia.
In Southeast Asia's two largest democracies, the media play a vital role. Rambunctious and highly unpredictable, it tears its way through the public discourse.
So how is it that these two women are amongst those sitting at the very apex of the media in Asean's largest democracies: one majority Muslim and the other Christian?
First, the media companies they work for are very different. Karen's ABS-CBN is a national behemoth, having dominated the airwaves for decades. Najwa's MetroTV is a relative minnow – a dedicated TV news channel with an outsized political footprint.
With a phalanx of producers, writers and researchers behind them, the two are fronting extremely complex organizations that deliberate highly sensitive issues.
Of course, their talent, charm and intelligence have also helped.
Davila for instance has been described as "delicious" by Philippine President Rodrigo Duterte. Najwa has a similarly huge male fan-base.
Still, interviewing Davila in Manila recently, I'm struck by the relentlessness of her schedule as well as her ability to multi-task.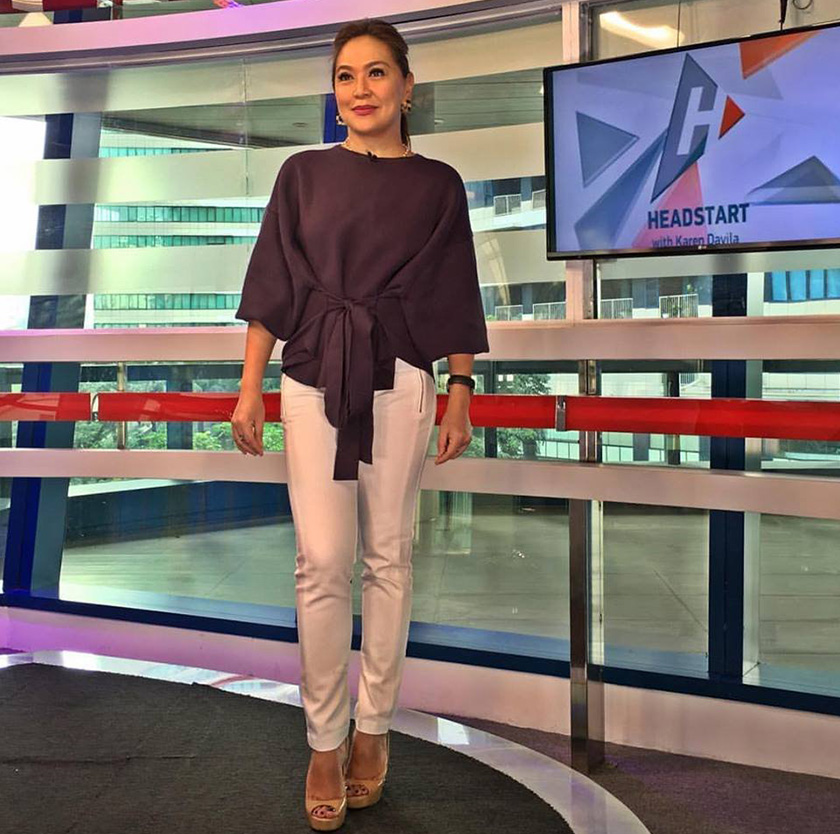 Davila begins the day with the current affairs programme "Headstart" at 8:00AM in the upscale community of Rockwell, an enclave developed by the Lopez family, who own ABS-CBN. At 4:30PM, she heads for the corporate HQ in Quezon City where she hosts her Tagalog radio-show followed by the late night newscast "Bandila" at 10:30PM.
With over 2.4 million followers on Twitter and 361,000 on Instagram, Karen has social media presence that matches Indonesia's Najwa despite coming from a country only half the size of ASEAN's powerhouse.
Indeed, the show Headstart has become the go-to media-platform for Duterte administration officials endeavouring to do damage control after one of their boss' late night tirades.
Having been on Headstart myself, I can vouch for its impact.
The show can set the day's political agenda with a viewership that encompasses various Philippine power centres from the Presidential Palace, the Senate and Congress to rival editorial rooms. Given its long-format interviews (up to 45 minutes), it can catch the ill-prepared off-guard.
Headstart covers a vast range of subjects from the South China Sea (dubbed "the West Philippine Sea"), extra-judicial killings to social entrepreneurship.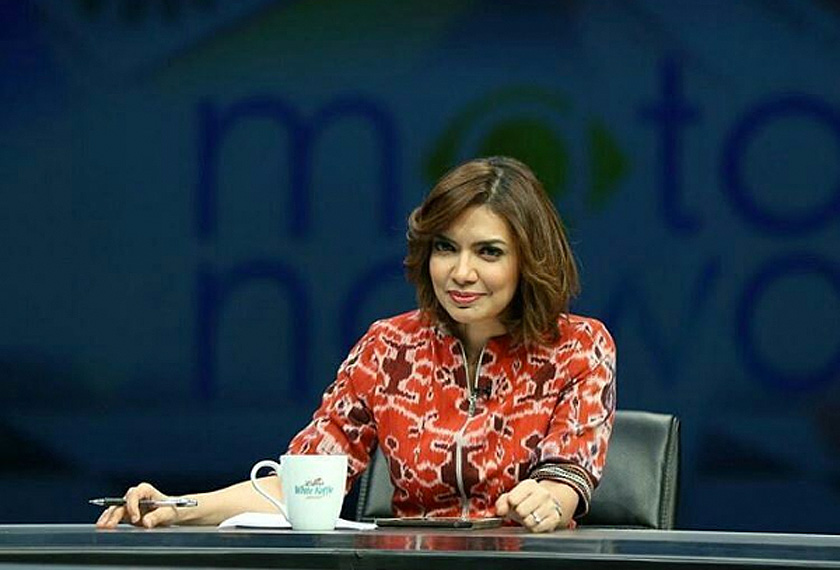 Karen is matter-of-fact: "I work very hard. You can't 'wing' a programme like Headstart. You have to do the homework. You have to be prepared and have substance. Every night, I go to bed with a pile of papers and documents. But you do need to balance. I have two growing boys and a husband. I have to help them with their homework and we also hang-out – everything has to be organized."
Still, apparently not everyone appreciates having vocal women in the media. Karen had her baptism of fire in the form of the April 2016 Presidential Debate which she moderated.
She had grilled Duterte regarding the possibility that his son was involved in drugs. He denied this firmly and the debate moved on.
However, that night Karen experienced the full force of Duterte's fourteen-million strong army of social media followers, many of whom turned on her ferociously.
"I thought the debate had gone well and went to sleep pretty buoyed up, only to wake up to Twitter and Instagram timelines crammed with angry messages—including rape and death threats. I posted a message saying that a leader like Duterte was more than able to handle these type of questions."
The next day, Duterte himself intervened, issuing a statement telling his followers to stop attacking Davila and that he was not offended.
"The bashing stopped almost immediately," Davila explains, "I realized that regardless whether it was an 'army' or volunteers, this man was firmly in charge."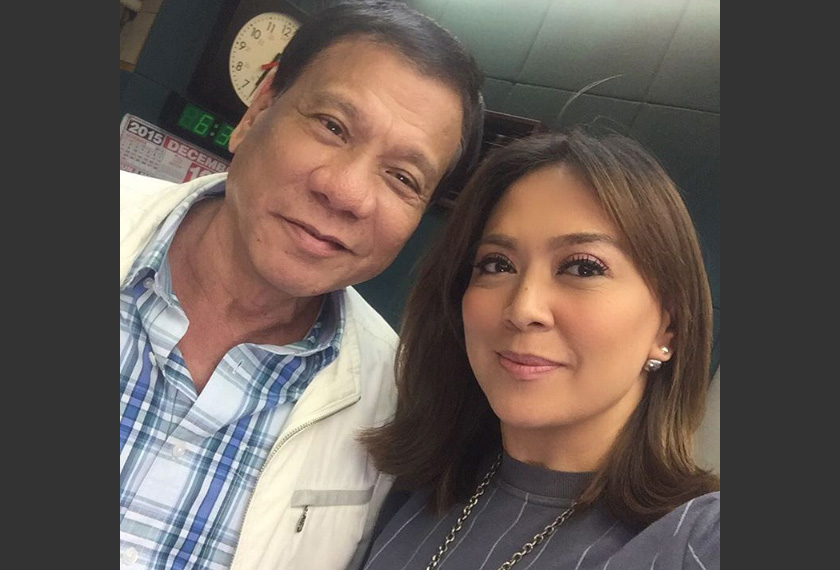 Indeed, there's a sense that relations between the media and Malacanang have yet to settle down.
Davila views the situation simply: "Duterte is unique and unorthodox. We in the media are having to adjust. Soundbite journalism won't work any longer. Another major challenge for all of us is also going to be educating and engaging his supporters. We need them to understand that this is not a class war. There is no political divide. However, there are legitimate issues that need to be discussed for the betterment of the nation."
The controversies aside, it is refreshing to see female journalists like Davila speaking up and questioning authority.
The challenge of being able to do this successfully is sometimes all the greater with the obstacles women deal with every day. These include sexism, pay discrimination and the trivialization of their voices.
Still, this hasn't stopped other Philippine and Indonesian female journalists like GMA's Jessica Soho, Rappler's Maria Ressa, KompasTV's Rosianna Silalahi and CNN Indonesia's Desi Anwar joining Davila and Najwa in cracking the glass ceiling.
A clear pattern is emerging in Southeast Asia: the real democracies put its women front and centre.
We can only hope that this becomes norm rather than the exception moving forward.