THE news media isn't just in secular decline, it's in ICU. Malaysia is no exception to this global trend.
Nearly two weeks ago, the storied Malay language daily (and a resolute supporter of the former ruling party UMNO), Utusan Malaysia – after hemorrhaging some RM8 million per month – began slashing its 1,500-strong staff by more than 50%.
Conversely, a bubbly English-language, Klang Valley-based talk radio station called BFM 89.9 celebrated its tenth anniversary.
It marked its milestone with a move to spanking new, light-filled premises: a virtual hipster nirvana located in the heart of upscale Taman Tun Dr. Ismail, the city's neighbourhood equivalent of Bangkok's Soi Thonglor, Manila's Salcedo or Jakarta's Senopati.
Having started a decade ago with only RM5 million and less than 10 staff, the radio station now employs a dedicated team of over 60.
And it is on the cusp of a national expansion programme.
How is this possible?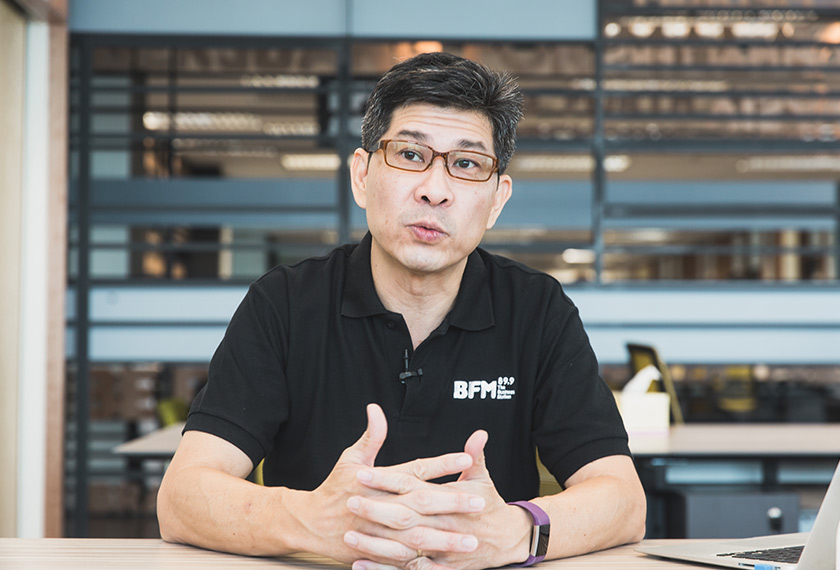 BFM Founder and Managing Director Malek Ali, Harvard-educated with a self-deprecating and slightly professorial manner explains: "I found radio to be an interesting space. Today the station inspires people and influences change. We ask the right questions. It's about value-creation."
Talk, discussion and debate are an integral part of the station's DNA. While business and economic news and analysis lies at the core, Malek concedes, "People don't want to listen to business all the time – they get tired, so we branched out."
Certainly its booming podcast numbers – 30,000 daily downloads and over ten million annually – reveals a deep-rooted hunger for "intelligent" Malaysian content.
BFM with its resolute focus on talk (no, not music) has an estimated audience of over 350,000 listeners – just under 5% of the Klang Valley's approximately eight million overall population.
In an era of niche marketing and community-building, BFM 89.9 could be said to "own" Malaysia's corporate, professional and managerial elite, providing a compelling platform to advertisers even in this era of social media.
Indeed, on the day Team Ceritalah spent with BFM, Khairy Jamaluddin, arguably the only UMNO leader capable of winning over Malaysia's well-heeled, was being interviewed on the station's high-profile morning talk show, the "Breakfast Grille".
Helmed by Melisa Idris, the show lives up to its moniker, grilling its guests with a rare feistiness. Surviving her charming but razor-sharp questioning is a badge of honour.
Needless to say many corporate and political leaders (including Pakatan Harapan, or PH, officials) failed miserably. However, for those brought up on American talk radio, the adrenaline level may seem decidedly tame.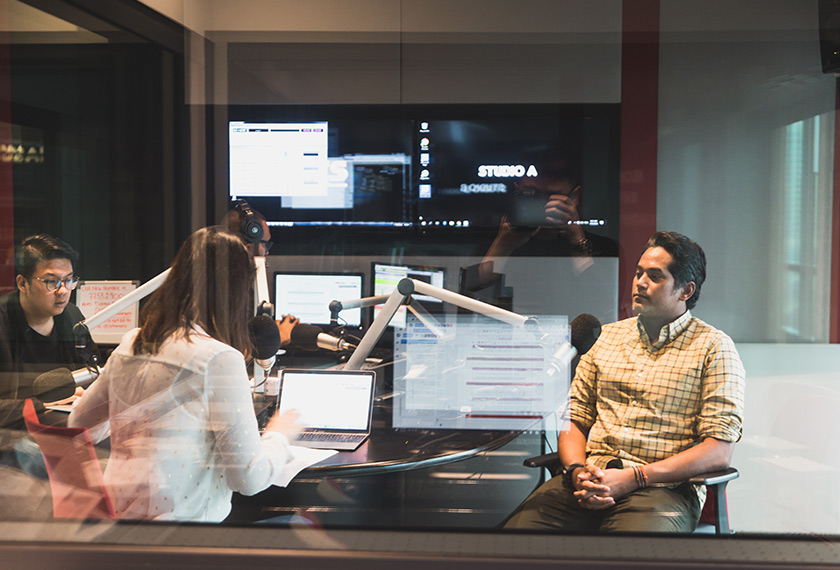 Still, given the near-collapse of the UMNO mouthpiece, Utusan Malaysia, and the party's resolute swing to the right and greater conservatism, it's worth asking whether BFM 89.9's openness to debate and diversity – what one could term its "liberal" ethos – isn't actually at the heart of its current success?
Of course, the same willingness to allow for dissenting opinions is also the hallmark of the PH administration.
So whilst the Prime Minister-in-waiting, Anwar Ibrahim is lambasting what he calls "super liberals", it's arguable that this demographic was a key driving force in Pakatan's path to victory and his deliverance.
Malek, for one, is careful when asked about liberalism.
"I've been grappling with the definition of liberalism in Malaysia...it's something I've stayed away from – it's misused, it's associated with looseness – of being immoral."
Of course liberalism means a great deal more than just LGBT rights.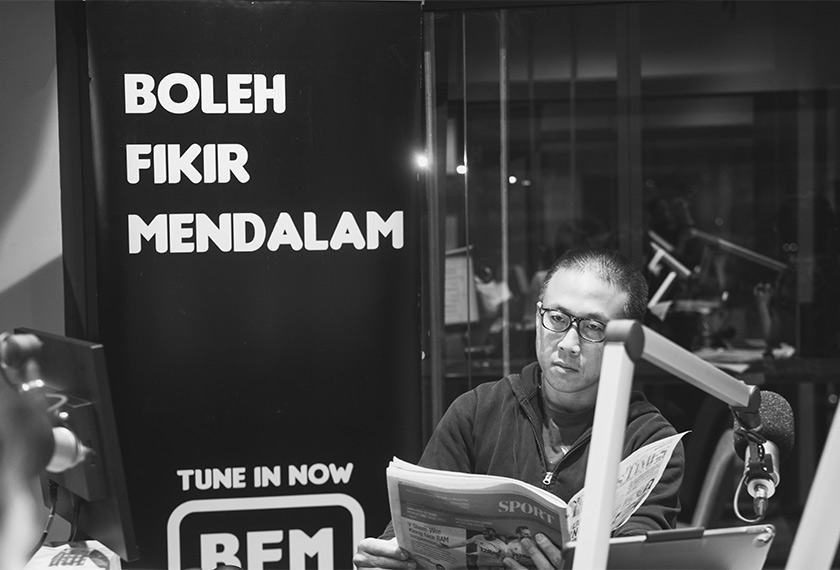 BFM's business coverage is very much aligned with the classical liberalism of Adam Smith and his advocacy of open markets and free trade, not to mention the arguments on individual liberties expounded in the works of Thomas Hobbes and John Locke.
So as BFM plans its expansion beyond the Klang Valley, it is worth asking: Is the rest of Malaysia as interested in its mix of news, views and analysis?
Certainly, its current English language focus limits the station's reach, though Malek talks enthusiastically of the overwhelming response to their sole Malay language program.
Can BFM's undoubted intelligence and openness to competing ideas win audiences in Kluang, Ipoh, Alor Star, Sandakan and Miri? And to what extent is Pakatan's long-term success presaged on expanding this demographic after decades of top-down authoritarianism?
While time will tell I will say this, for now: If it does break the Klang Valley bubble, then I'm all for it.
Shouldn't we all?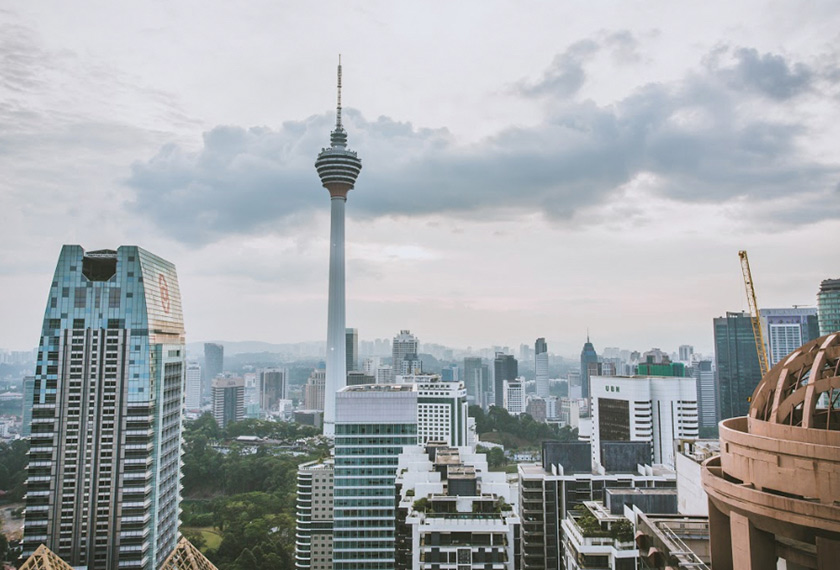 ---

*Follow Karim Raslan on Twitter @fromKMR / Instagram @fromkmr

** The views and opinions expressed in this article are those of the author and do not necessarily reflect the position of Astro AWANI.