"MY first camera was a small disposable Canon. Back then it was all film, of course."
It's a Sunday afternoon on the edge of Pattani City and Ampannee Satoh sits against a background of sweeping paddy fields exposed under a clear blue sky and an intense, burning sun. It's a tranquil scene (only 44,000 people live in the city) despite the fact that a bomb exploded in neighbouring Yala Province only the day before.
"Now I use a Nikon D200," the 28-year-old photographer – who is a Muslim – says with a laugh.
There's a startlingly white gallery space a few metres away. Large format photographs are hung on the wall – portraits of anonymous women draped in black cloth. Nearly all of them depict the models almost completely covered save a sliver of skin or the eyes.
"These works explore the concept of modesty and dignity as reflected in the Koran. It's a return to the text. I want to re-focus people's attention on the customs of female dress."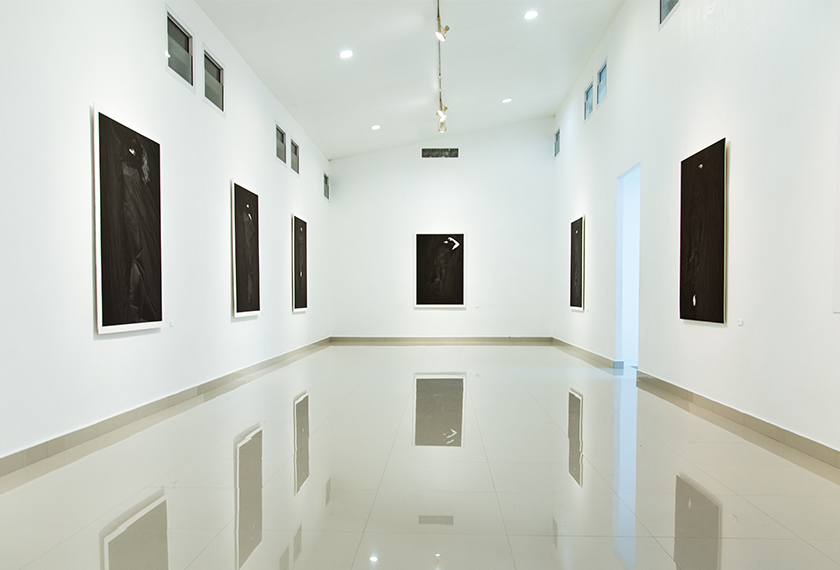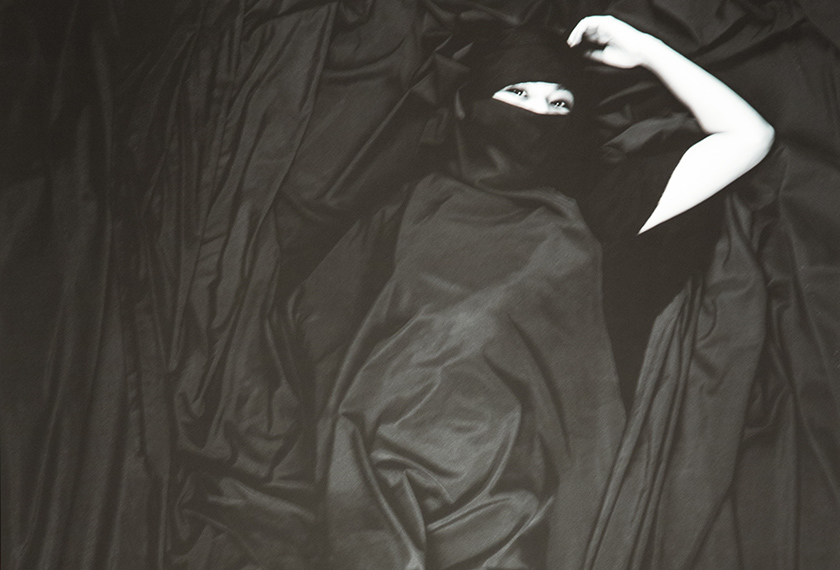 Ampannee's intriguing series, "The Light", is on display at one of Southern Thailand's leading cultural venues: Patani Artspace, a private art gallery-cum-meeting space that showcases the best of contemporary regional works by the likes of Jehabdulloh Jehsorhoh and Muhammadsuriyee Masu.
"Not all women who choose to cover themselves wear just the hijab – many in the South wear the burka," referring to Thailand's southern provinces of Pattani, Yala, Narathiwat and Songkhla. The first three – the southernmost provinces – traditionally make up the "South", in which over 80% of the collective population are Muslim.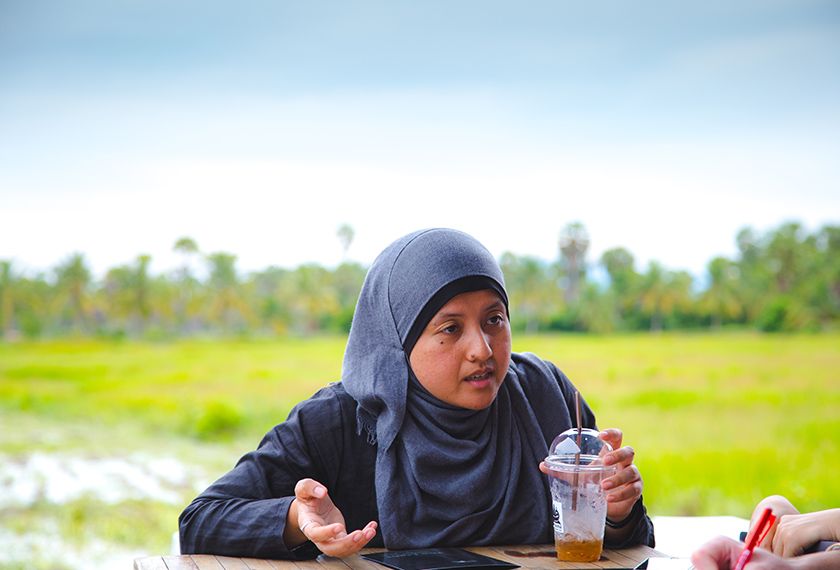 Born in Pattani's Yarang District, Ampannee first started out her exploration of photography at home. "In high school I took photos of my family…It was just something I enjoyed."
At the age of 19, she attended Bangkok's Rangsit University – where she now lives and lectures – to study Photography. "I had no other career plans in life. I was always in love with photography."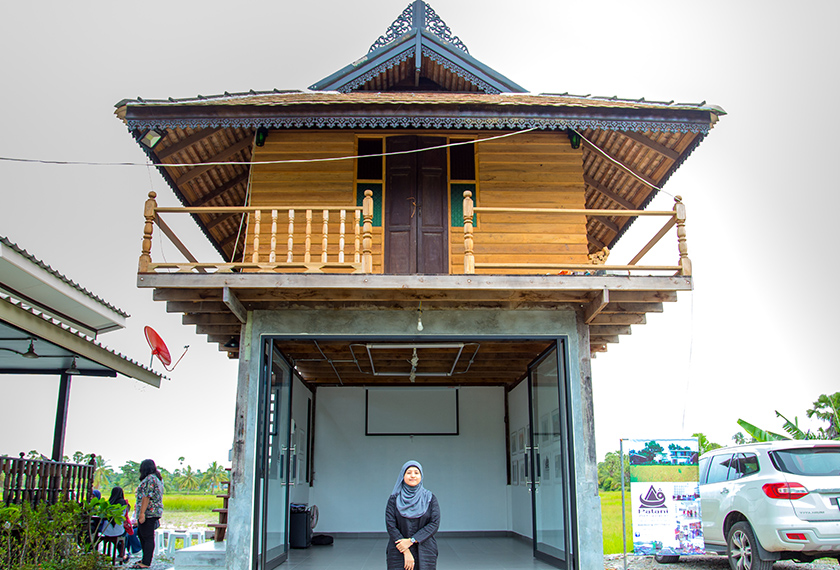 In 2010, as the conflict in the South and parts of Songkhla between the militant National Revolutionary Front (BRN) and the Thai government festered, Ampannee headed to France to continue studying photography.
"It was in Arles that I started wearing the hijab. I wanted to try it myself to see how the discriminated felt." At the time, former President Nicolas Sarkozy had declared that burkas and face veils were "not welcome" in France.
"I couldn't believe what was going on. It felt unacceptable."
Having been awakened to the struggle of Muslim French women, she turned her attention to the suffering her countrywomen faced as a consequence of the on-going violence.
"I had taken photographs of local women before I went to France, but now I wanted to do more – especially for those who wear hijabs, burkas or face-veils – to tell their stories from the conflict here. I wanted to highlight the widows who face violence and abuse when their husbands are killed by the military."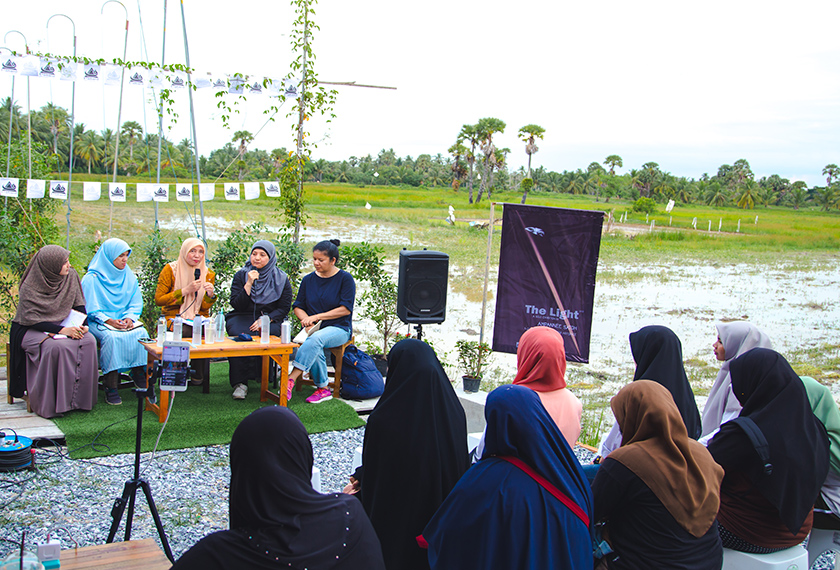 Since 2001, at least 3,000 women have been widowed in the South and parts of Songkhla. "They have to take care of their children alone. It's difficult."
Indeed, "difficult" may be an understatement when describing the horror the violence has left behind.
In October 2004 military and police personnel shot dead 7 protesters in Narathiwat's Tak Bai District. They also detained 78 men, inhumanely piling them onto trucks like animal carcasses. None survived: the detainees either suffocated or were crushed to death from the appalling weight of the bodies.
But while much of Ampannee's work has examined identity through gender, faith and conflict, she argues that their significance transcends Southern Thailand's borders.
"My works – especially my latest one – do not only speak to the local experience. My art is universal. It's not just a Thai woman underneath the cloth."
Several days after her opening, Ampannee looks out the window of her car onto the hustle and bustle of Bangkok's congested and noisy streets. "There's a restaurant nearby that serves Pattani cuisine," she points out, warmly.
In a world where many Muslim women of various nationalities, languages and colours are facing repression in one form or another, finding a common language in art is often an imperative if one is to stay sane, much less overcome violence and tragedy.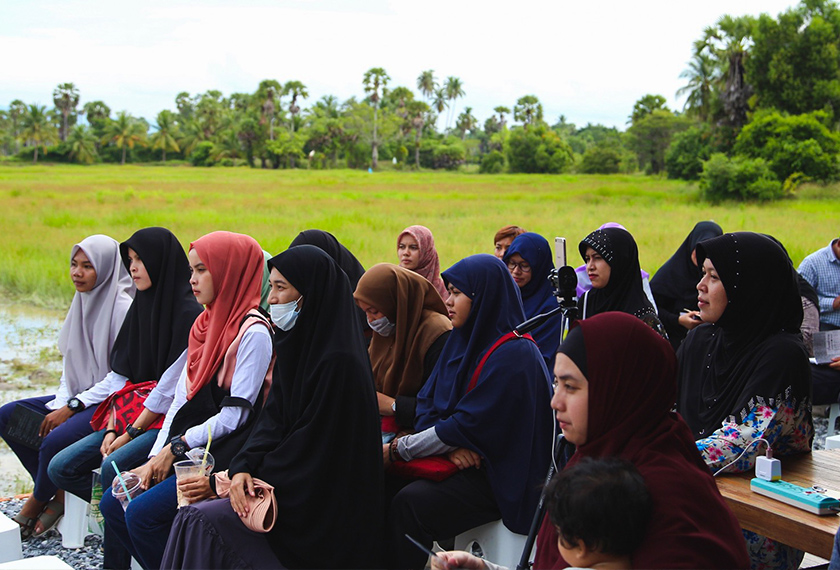 *Follow Karim Raslan on Twitter @fromKMR / Instagram @fromkmr

** The views and opinions expressed in this article are those of the author and do not necessarily reflect the position of Astro AWANI.