TOKYO
: Prime Minister Shinzo Abe-led Japanese government is strongly turning to women empowerment in economy or `Womenomics' aimed to complete the tough fiscal and monetary measures or popularly known as 'Abenomics'.
The unleashing of women potential is seen as the final pieces of the jigsaw in his laudable effort to boost growth and curb structural issues as well as other pressing concerns involving Japan's increasingly aging society.
A data released last week indicated more than expected contraction of the Gross Domestic Product, GDP, heading closer to two per cent for second quarter of 2014.
It is understandable that Abe would turn his head to implement concrete structural reforms with women empowerment as its driving force.
This approach is seen by critics and observers alike parallel to human rights for women imperatives with economics practicality of potential productivity and relative income return measures.
At the recently-concluded first World Assembly for Women Tokyo 2014, government leaders sat down with international leaders from a multitude of fields including economic, corporate, entrepreneurial and non-governmental organisations to brainstorm and outline specific measures to empower women.
Japanese government policies zeroes in on highly-efficient set targets for women empowerment with the realisation that 30 per cent senior ranking women in leadership and 50 per cent of women -- who after giving birth to first child -- return to work as compared to 38 per cent who do so at present.
The true test for "womenomics" in a country saddled with an increasingly aging population with strong conservative values -- will be in the sectors where traditionally men have been the suffocating dominant force -- such as the agro-based industry.
A lady farmer, Yukiko Tonokura who personifies many of the ideals of "womenomics" shares with Astro Awani the hard realities of achieving the targets on ground.
"In my area especially, we get very small (land) area for each person. So, most of the people (farmers) -- are men. They are in (agriculture) business after inheriting them from the family and (that's why) the employers they are old men," said Yukiko who is a graduate.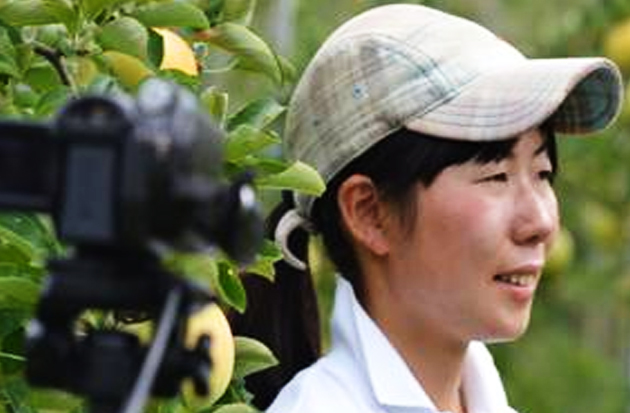 Yukiko Tonokura, Agriculture graduate, a fruit and vegetable farmer faces the harsh realities of working in a industry monopolised by men - Photo by Astro AWANI/ KAMARUL BAHRIN HARON
In order to transform the so-called conservative attitude and mindset of elderly and middle-aged men to accept enhanced roles of women like Yukiko, is well-acknowledged as 'infamously difficult'.
Hope, however lies within the more receptive new mindset and the friendlier younger male generation, who has embraced the liberating concept of paradigm shift.
Yukiko's husband, Kennichi Tonokura, is optimistic that women if freed to do so will bring new ways that can elevate wealth creation targeted at family, society and country.
Kennichi believes, "to grow something bigger or newer, the new way is necessary. I don't think men can do it. I think women have more power for connecting people, connecting smiles and laughter. Yes, I think if my wife can take a step forward in a different way, I think she is going to change a lot for the agriculture industry of Japan."
The determination of the Japanese administration in advancing the role of women in the economic sector as well as various fields to succeed clearly requires acceptance at the grassroots.
Big domestic hurdles awaits but yet Abe is eager to harness new ideas, support and network from international women icons including Astro Malaysia Holdings Berhad CEO, Datuk Rohana Rozhan.
Whether or not 'Abenomics' and 'Womenomics' can successfully rejuvenates the Japanese economy in the medium and long-term horizon remains to be seen.
What's important is WAW Tokyo 2014 puts forth its mission for women to emerge as relevant resolution to shine across the world.