KUALA LUMPUR
: True Fitness Malaysia and True Spa Malaysia members received a rude shock and were left fuming after the centres ceased operations today, without prior notice.
Many uninformed members turned up at the branch gyms today only to find its shutters closed with a paper stuck onto it notifying them of the closure.
Chen Yu Szen, a patron of the gym at Jaya 33, said it is unethical of True Fitness to not give a prior notice informing of the closure.
"We did not receive any notification. We only found out that they try to absorb us to another fitness centre as a form of compensation.
"Even though they tried to compensate, it should be given with sufficient notification.
"Not like this! We found out only when we came here to go to the gym," said the lawyer who said he will be pursuing legal action over the matter.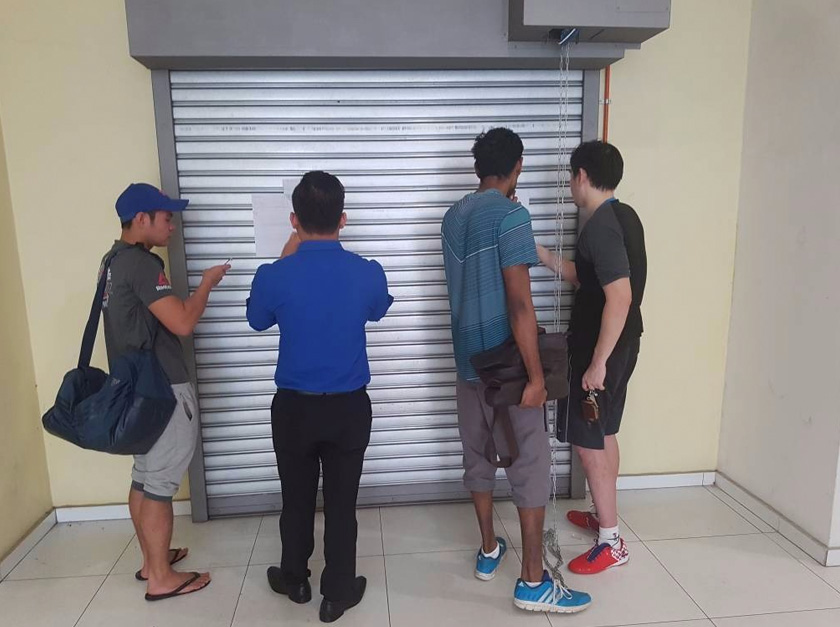 Denise Mah, a regular gym goer at True Fitness said the centre has been closing down its operation, without having a care for its customers.
"First they closed down the Kenanga centre, then they closed the one in Hartamas. When I came to the Jaya 33 outlet, they close it down too.
"I am still under the contract of a year where an amount is deducted monthly from my account. They have to pay me back!", said the hotelier.
Arun Chockalingam, another patron at the centre said he was disappointed.
"I am disappointed. I need to go gym for four days. That is my routine. So, i signed a three year contract.and I am only half way through my membership.
"So, I pay the rest and get what? Nothing?", he asked.
In a statement released on its website, the fitness centre outlets which have been serving fitness enthusiasts in the country for the past 12 years, said the closure is due the business not being financially viable.
READ: True Fitness ceases operation in Malaysia
"The past few years have proved challenging and unfortunately the businesses are no longer financially viable due to evolving market conditions," it said, adding that it has been working to find alternatives for the members to continue their membership months and personal training sessions.
The centre said arrangements have been made with Chi Fitness for the members to continue with their fitness regime there.
"True Fitness members in Malaysia will have access to all Chi clubs except those located in Bangsar, Bangsar South (Nexus) and the Northern Clubs. Under the arrangement, True Fitness has purchased memberships for members to redeem and personal training sessions to be utilised at Chi Fitness.
"Redemptions can be completed online. We will be sharing further details on the mechanics for redemption at a later date. More details of this fitness provider can be found on their official website at chi-fitness.com.
"The validity of these redemptions for membership months and personal training will be for 24 months from 3 July 2017 or until all membership months and personal training sessions have been utilized," it said.
The fitness centre also said that it unable to refund in cash the unused portions of the members' membership months or personal training sessions.
Yesterday, media reports said that True Fitness had also closed its operations in Thailand, shocking its members.
It was understood that members were not informed of this closure prior to this.