DAVOS
: At the just concluded 45th World Economic Forum, WEF, chilled by between minus 2 to minus 10 degrees snowy weather, ASEAN becomes a rising heat of standout attraction high in the Alps usually better known for skiing.
This is strategically stoke by the brightly burning glow of brand Malaysia.
A key leader of the Malaysian delegation since the Davos multi sectoral team was set up nearly a year ago, basked in the glow of objectives met.
"We have successfully raised the profile of ASEAN in Davos. Never since ASEAN's beginning have so big a congregation of its' representatives been assembled here. ASEAN is a known entity but with so many representatives coupled with the activities of the WEF this year, the year Malaysia is chair, ASEAN's profile soared higher," said Datuk Seri Mustapa Mohamed the Malaysian minister of International Trade and Industry who has been tirelessly driving full steam ahead since day one.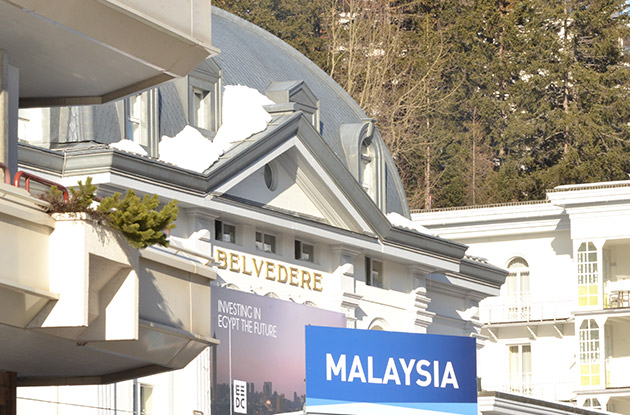 One of the official hotels for WEF2015 participants in Davos. The property was off-limit to non-registered participants. The good news is Malaysia prominently stood out as seen in here in the image - Photo Astro AWANI/Kamarul Bahrin Haron

This year WEF's wide range of discourse is parallel with the theme a new global context.
Mustapa's fellow cabinet minister, who is adding his expertise to the team's cause here, sees a new context of synergy between his country and the southeast-asia countries regional grouping.
Minister in the Prime Minister's department Dato' Sri Abdul Wahid Omar opines that Malaysia's bright progress illuminates ASEAN.
"Malaysia helps to bring ASEAN into the center of attention. If before, we used ASEAN as a stepping stone to promote Malaysia, now it is really symbiotic. A higher profiled Malaysia as chairman can set the ASEAN agenda even brighter and this is what we have done here," said Wahid.
The ministers and their team are actually all along, priming the elite leaders of the world in Davos for the final drive of the message by the mastermind of the whole branding push, the prime minister of Malaysia himself.
Prime minister Datuk Seri Mohd Najib Razak is a firm believer of the simmering opportunities to be flamed with great benefit to Malaysia and ASEAN amongst the whose who in Davos.
"Davos is always a unique opportunity. Its grown from strength to strength. I am told that as of last night there were more than 1000 private planes here. Not in Davos but in Zurich. But if you didn't come in a private plane doesn't mean you have not made it yet," said Najib with point in jest at his Malaysian business luncheon greetings to the more than 50 corporate captains of the biggest global brands in attendance.
Najib pledges that the ASEAN economic community push means that the region is open for business at a whole new level.
Najib said, "We will reduce most of the tariffs, we will work towards single market and single product base, we are trying to customise our regulations. We are trying to prevent the growth of nationalism, neo
nationalism. We want to embrace ASEAN in economic, political and cultural terms. So ASEAN will be a major force to be considered."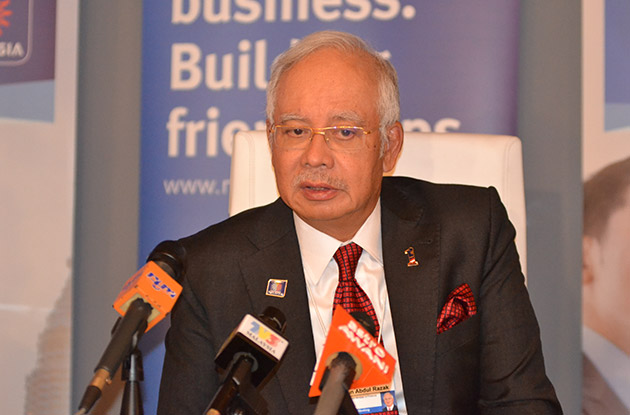 Malaysia's premier leading from the front in Davos - Photo Astro AWANI/Kamarul Bahrin Haron
This kind of strong leadership has won over many key leaders at Davos.
A keen observer and analyst of asean, Karim Raslan who is an invited forum participant by WEF, acknowledges that all the hard work is paying off.
"I believe leaders like tokpa, Datuk Seri Mustapa Mohamed that works so hard. This is what it takes for Malaysia to lead ASEAN," said Karim when met at the Malaysian business luncheon hall.
Even while the profile is being raised real substantive groundbreaking efforts are already being paved.
Hence the understandable presence of the corporate maverick turned minister Wahid.
Apart from trying to further increase regional banking integration and industry standards harmonisation, the soft spoken and meticulously facts focused former banker is also kickstarting the never before achieved implementation of a uniformed time zone for ASEAN.
"If we can establish one time zone it will enable businesses to be run more efficiently. China that is so vast a country only has one time zone," said Wahid.
With all these tough but doable initiatives being heated up by Malaysia, the people's focus, is also within the menu of transformation.
Malaysia has the wisdom of Malaysian multinational corporations, MNCs in the region which has their corporate family joined by thousands across regional borders.
Banking experts, CIMB group holdings is one of them.
Its' chairman Dato Sri Nazir Razak has seen within the bank's diverse ASEAN employees the ability to unite so productively once the ASEAN mindset sets in.
"The future generation should embrace a second identity beyond your national identity. See yourself as ASEAN because if you are opening a business today, if you think 30 million (people) your business is not
so sexy. Suddenly with ASEAN, you should be thinking 600 million at least. And then the whole economy changes. It's exciting," said Nazir.
Diverse hurdles in a regional community were undoubtedly there.
Therefore the more forward thinking of ASEAN players believe the great groundwork Malaysia has and is laying will have to be appreciated as a long term play and not short term gains.
Top corporate leader of rising Indonesia's economy, John Riady certainly buys into this strategy of building for the future.
Riady who is the executive director of Lippo Group said, "The way I look at it, Malaysia is chair of ASEAN this year. This is gonna be a long term project. So you know we gonna have our challenges. But if we
look at our 10, 20 years time horizon we will be able to compartmentalise our differences and work towards the ASEAN where we can work together."
Whatever is the outcome in the future, WEF 2015 is certainly a game changer for ASEAN.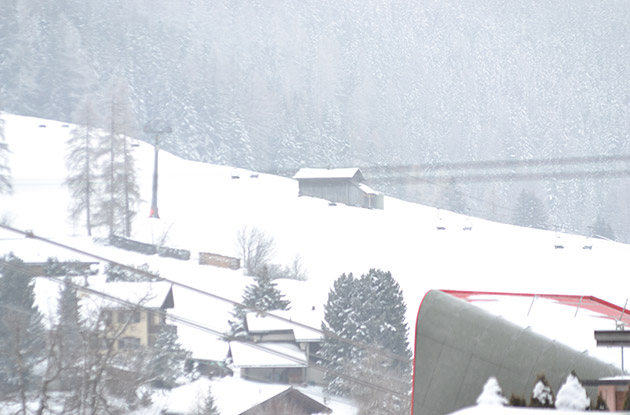 One of the scenic locations in Davos-Kloster area - Photo by Astro AWANI/Kamarul Bahrin Haron
Some if not all of the powerful decision-makers of the various sectors of the world present in Davos have taken notice and interest.
At the very least Malaysia has started as ASEAN chairman with a sure steady step into the future, in the eyes of the global elites.
As the afterglow simmers down high in the Alps, real progress must now burn through previous dead ends and bureaucratic stalemates here on the warm grounds of Southeast Asia.
That must start with the ASEAN foreign ministers' retreat in Kota Kinabalu from January 27 to 28, 2015, which is expected to discuss priorities of ASEAN for 2015 and ASEAN community's post 2015 vision.
Then only the ASEAN heat wave sparked so ingeniously in Davos will carry the talks of the elites into the walk for the grassroots.