KUALA LUMPUR
: Maju Holdings Sdn Bhd group executive chairman, Tan Sri Abu Sahid Mohamed has pledged five commitments if he succeeds in acquiring PLUS Malaysia Bhd.
The conglomerate has been grabbing headlines lately after announcing its intent to acquire the country's largest highway operator.
"Firstly, there will not be any toll increases until the end of the concession which is 2038," said Abu Sahid in an exclusive interview with
Astro AWANI
here today.
Structural efficiency is one key factor that Abu Sahid would focus on in his crusade to acquire PLUS. So much so, he stressed toll rate hikes would not be necessary for the next two decades.
"There will also not be any compensation (needed) from the government," he said, adding that Maju Holdings has formulated a plan to ensure all things are planned smoothly.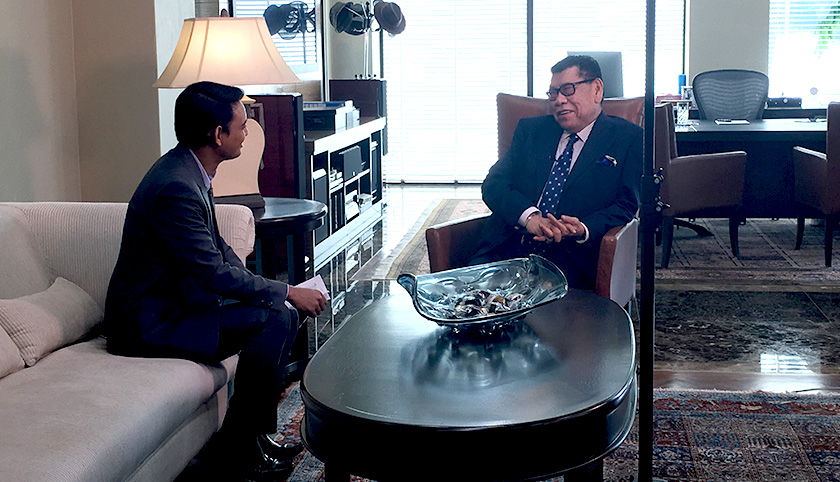 Abu Sahid said under the current agreement, the government has to compensate PLUS if the company maintains the toll rate of its highways.
"There is a government due payment to PLUS of RM900 million for this compensation, I will also write that off," he says.
He said Maju Holdings did not need the government's guarantee if it acquires PLUS.
Abu Sahid said his pledges did not stop at halting toll hikes.
"I'm going to provide better security for the highway. And I'm going to light up the whole highway, from Bukit Kayu Hitam right up to Tuas," he said.
At present, the Employees Provident Fund (EPF) owns 49 percent of PLUS, while the rest is held by Khazanah's UEM Group.
Abu Sahib had previously said he had obtained "blessings from the highest levels in the country" to take over PLUS.
Catch a portion of this exclusive interview tonight on Hari Ini 8 at 8pm. The full interview will air on Market Talk on Oct 18 at 11pm.