KUALA LUMPUR
: Standing amongst a dozen of drug addicts in a filthy, bloodstained and almost dilapidated wooden shack, nothing quite prepared me for the experience of seeing them shooting up heroin (and some other concoction of drugs) up the different veins in their body at such close proximity.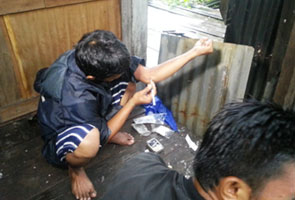 The feeling was a mixture of queasiness, empathy and curiosity.
Queasiness was due to my slight intolerance towards the sight of blood.
The empathy stems from speaking to these addicts, learning about their harsh lives and how most of them have been enslaved to drug use from a young age, mostly from peer influence.
And the main objective of me being here is because I was curious to know why there is a high prevalence of HIV among the fishermen community in Kuantan, where this crack house is located.
Photo by Alexander Bazazi.
Based on a study conducted by University Malaya's Centre of Excellence for Research in AIDS (CERiA) on the prevalence of HIV among the commercial fishing community, at least one in every ten fishermen in Kuantan is HIV positive.
It is mainly transmitted through injecting drug use.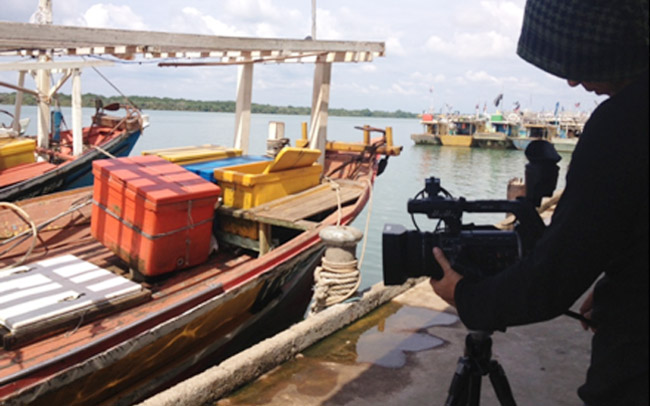 Kuantan, however, is not an isolated case.
Globally, fishing communities have been identified as among the high-risk groups for HIV infection. The nature of the work– long hours at sea, hard labour and high mobility are some of the inherent factors contributing to drug use. In some countries, spread of HIV is also due to sex trade in fishing ports.
At the time of writing, the UM-CERiA team has started its second phase of research, called Project Waves in Perlis to examine the social and structural determinants like drug use, social networks, migration and poverty that are contributing to the HIV epidemic among fishermen.
So what is being done mitigate to the spread of HIV among the drug users and to the larger population?
With the help of the research team of UM-CERiA, I was introduced to DIC (Drug Intervention Community) Malaysia, a non-profit and non-governmental organisation that provides services to the drug user community and to work on drug related problems
What's interesting about DIC is that it was founded and run by ex-addicts. DIC had a humble beginning as a Kuantan based organisation comprising five members when it first started in 1998. It has now been elevated to a national level organisation with over 160 staff (majority of the members were former addicts) that runs 22 facilities around the country.
Its services range everything from a 24-hour helpline, counselling, outreach programmes, job placement, drop in centres, shelter homes (for women and children too) and a spectrum of comprehensive care provided to persons with HIV, even right up till their funeral arrangements (some families and communities refuse to handle funeral arrangements for HIV positive people who have died).
One of DIC's successful programmes in helping to mitigate the transmission of HIV among injecting drug users is the Needle Syringe Exchange Programme (NSEP) which is part of a harm reduction initiative introduced by the Ministry of Health, in partnership with the Malaysian AIDS Council in 2006.
MOH and Malaysian AIDS Council work with local agencies like DIC to carry out the programme at targeted communities.
The fear of authorities and stigmatization from the society has caused drug users to hold back in getting diagnose and treatment. That is why grassroots community movement like DIC has been effective in penetrating these hard to reach population.
Apart from harm reduction, the NSEP also serves as an entry point for outreach workers, who are former addicts, to build 'trust' with the drug users to facilitate prevention and care effectively.
One would almost certainly question whether we are encouraging drug use by giving out needles? There are many debates about it. Yet NSEP has proven to have significantly reduced in reuse of needles and syringes among drug users.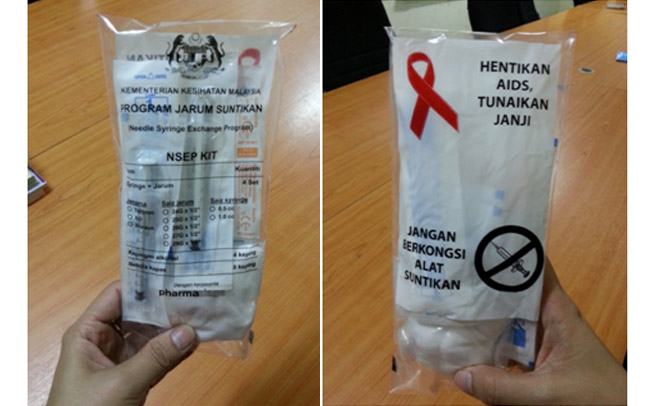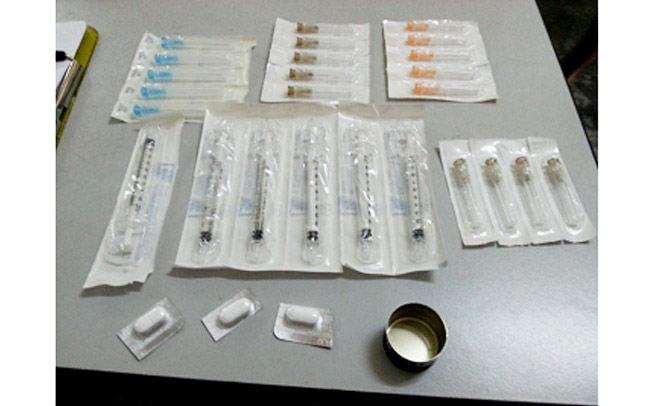 After my return to Kuantan, many questions were raised from friends about issues pertaining to drug use and addiction. Some argued about whether the drug addicts deserved to be treated? Didn't they bring it upon themselves in the first place? Aren't they contributors to crime rates and HIV in the country, which in turn burdens the tax payers?
These sorts of questions are valid but reflect the level of discrimination pervaded in the society still towards drug use, drug users and people living with HIV. Perhaps moving beyond such conversation would be a good step towards confronting and tackling this epidemic.
The full documentary on this issue will be featured tonight on In Focus at 8.30pm. It offers a brief glimpse into the world of hardcore addicts and the reality of drug problem among the fishing community in Kuantan.